July 28, 2021
Awesome Condition 40ft 5th Wheel, slides fully loaded, also 1000 sq ft cedar deck, beautiful sight at the Whitefish RV Park number 28, package deal $49,900 or will sell separately, call 403-331- 0819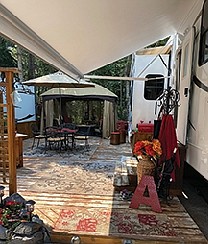 July 28, 2021
Excellent Condition! 2004 HitchHiker II LS RV, 3 slides, 34.5' long, new tires, new awning. All Oak trim and premium decor package inside. $15,500. 314-610-5918.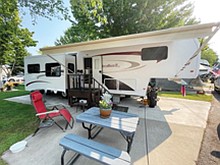 July 28, 2021
Excellent Condition! 34' Copper Canyon 5th Wheel with 800sqft cedar deck on beautiful lot in Whitefish RV Park, Turnkey pkg includes all contents, decking, patio & furniture, gas firebowl & BBQ $29,900. Call 403-394-4055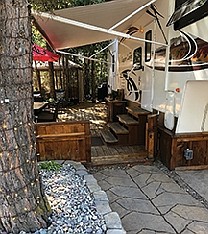 July 28, 2021
Good Condition 2008 Forest River 28' long, 1 Tip Out, $6,000 obo Call 406-889-5344
July 21, 2021
ADVENTURE ANYWHERE! Hard to find SHERPA Teardrop Trailer Made in Libby, Montana! This mini-trailer is built like a tank but at 5' x 8' it only weighs about 1,200 lbs. With 31" off road tires, a roof rack, outdoor shower, large awning and a 10" memory foam mattress, this thing is ready for any backroad camping or hunting trip you can dream up! Al...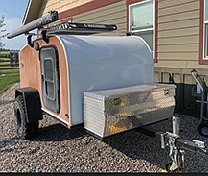 ---