May 12, 2021
Be part of the Springs at Whitefish and make a difference every day. We are looking for amazing people to provide exceptional care for our residents. We have a serious commitment to quality care and "doing it right". We seek people with great values, a compassionate heart and the drive to make a difference. Come Join our Team! FULL TIME POSITION...
May 12, 2021
Customer Service/Sales This is a F/T 35+ hrs/wk position Monday-Friday 8am-5pm. Duties include growing our circulation and helping to raise funds for Newspapers in education through our online auction. Must possess great customer service, both on the phone and in person and be able to perform data entry, and other administrative duties as assign...

May 12, 2021
K-8 Certified Teacher Mountain View Elementary. Send Resumeto Mountain View Elementary, Box 1169, Cut Bank MT 59427. Email questions to JerryHofer73@gmail.com or call (406)336-2638.
May 12, 2021
MULTIPLE FULL-TIME TEACHER OPENINGS at Choteau Public Schools for 2021-22 school year: (1) 2nd Grade. (1) 7-12 Science. (1) 7-12 Family & Consumer Sciences. (1) 7-12 Math. Requirements: valid MT Educator License w/ appropriate endorsement or ability to obtain proper certification. Starting salary $30,104 with $2,000 signing bonus for teachers wi...
May 12, 2021
POSITION VACANCIES Speech Language Pathologist (21-22) School Psychologist (21-22) Elementary Special Education Teacher (21-22) High School English Teacher (.5 FTE) Temporary Summer School Teachers Temporary Summer School Paraeducators Summer School Nurse Summer Painter Full Time Custodian - $17.15/hr Maintenance and Custodian Substitutes Comple...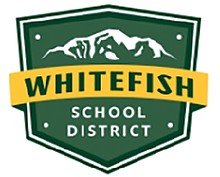 May 12, 2021
Room Attendants Now hiring FT Room Attendants in Housekeeping. Shifts Vary. Generous Benefits package. Email Kris Rogers @ krogers@meadowlake.com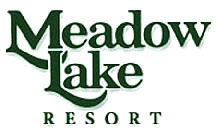 May 12, 2021
WEST GLACIER KOA RESORT Seasonal: May-Oct NOW HIRING Maintenance Housekeepers Store Clerks Reservationists Ambassadors Ice Cream Scoopers Breakfast Service EXCELLENT WAGES FUN ATMOSPHERE! Please send resume, apply by email, or call for an application lynn@westglacierkoa.com or 406-387-5341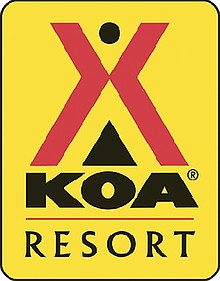 May 5, 2021
Maintenance Workers Now hiring FT Building Maintenance for Day Shifts at Meadow Lake Resort. Generous Benefits package. Valid Driver's License & Clean Driving Record Required Email Gary@ gemmert@meadowlake.com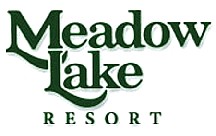 April 28, 2021
Earn Over $1,500 Every 4 Weeks! As a Driver for a desirable delivery route from Somers to Lakeside Early morning hours and have the rest of your day FREE. This is an independent contractor situation. You must be available 7 days a week. A clean driving record & reliable transportation are essential. For more information, contact Mike @ 758-4452
April 28, 2021
Earn Up To $1200 Every 4 Weeks Working Only a Few Hours Each Morning! Opportunities Available in Kalispell and Whitefish, work early mornings and have the rest of your day FREE. Be your own boss. Reliable transportation required. For more information, Call Mike: 758-4452
April 28, 2021
Packaging Dept. We are seeking a F/T person to work in our Packaging Dept. This is an evening position starting normally between 5-6pm with hours varying by day. This person will work on an assembly line to package and bundle the newspaper. You will also learn to stitch and trim various other publications and jobs we do. Ability to run a forklif...
April 21, 2021
Asst Circulation District Manager We have an immediate opening for a part-time Assistant District Manager. The successful candidate must be reliable,efficient and customer service driven and able to perform a variety of responsibilities including working with new carriers and covering down routes. This is a part-time position, 20-25 hours per we...

April 21, 2021
Earn $40K+ per year Circulation District Manager We are seeking an ambitious, team-oriented leader to join our circulation department. The successful candidate will have great people and problem solving skills, be able to work a flexible schedule including very early morning hours and have a good driving record with reliable transportation with ...

---