June 3, 2020
Experienced Concrete Hands, Carpenters, Pipe Layers & Laborers Wage Rates & benefits apply. Swank Enterprises Call Jim 270-4806 for more information.
June 3, 2020
Full Time X-Ray/CT Technologists Clark Fork Valley Hospital is seeking two Full Time X-Ray/CT Technologists: FT 6-On & 7-Off Night Shift Position FT Weekend Day Shift Position WE ARE OFFER SIGN ON BONUS RELOCATION To apply go to www.cfvh.org For questions call 406-826-4982 or e-mail storgerson@cfvh.org
June 3, 2020
In Whitefish We Are Now Hiring Front Desk Part Time Housekeeping Full & Part Time Competitive Wages Join the hotel that provides world class customer service to its guests. Please apply in person: 6340 US Hwy 93 S, Whitefish, MT.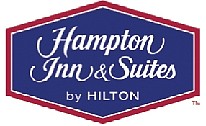 ---