Ridge Fire estimated cost just under $21 million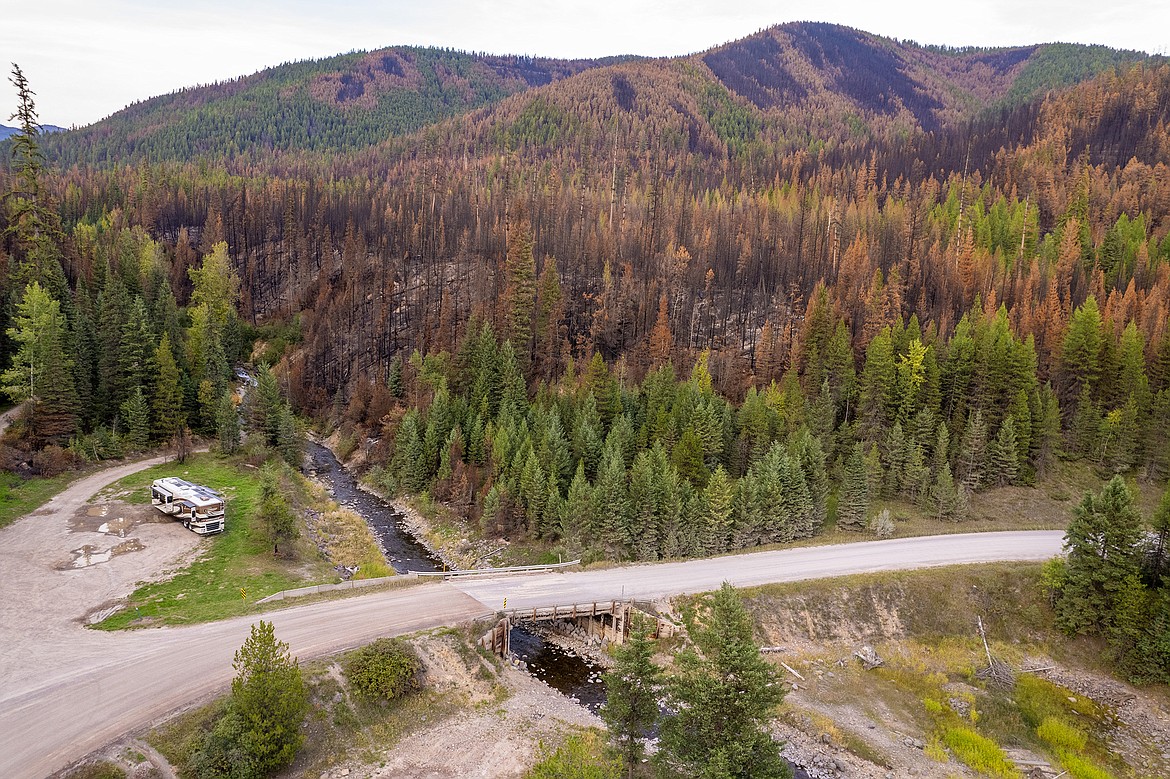 A view of the Ridge Fire on Monday near Emery Creek.
by
CHRIS PETERSON
Editor
|
September 13, 2023 2:00 AM
No structures were lost and no one was seriously injured in the Ridge Fire above Martin City.
But it was an expensive fire to fight.
According to the Forest Service, the Ridge Fire estimated cost just under $21 million as of Friday.
The Tin Soldier complex — two fires west of the South Fork of the Flathead River outside of Spotted Bear, cost $4.1 million and the Doris Fire on the west side of the reservoir near Doris Point, cost $410,200.
Firefighters utilized a host of different aircraft to fight the Ridge Fire including air tanker jets that dropped retardant, helicopters and "super scooper" aircraft.
At one point the fire also had more than 600 firefighters assigned to the 3,655 acre blaze.
All of the above mentioned fires were started by lightning during a dry thunderstorm on July 30.
Heavy rain ultimately stopped them late in August, but firefighters were able to directly attack the Ridge Fire after about a half-inch of rain fell Aug. 9.
It warmed back up, but then heavy rain fell at the end of the month and into August and it had continued to rain into the first and second weeks of September.
The final acreage for Doris was 1,610 acres and Tin Soldier 8,165 acres. Tin Soldier was two large fires the Sullivan Fire and the Bruce Fire.
Recent Headlines
---