Eugene "Hoosier" T. Strowbridge , Jr., 87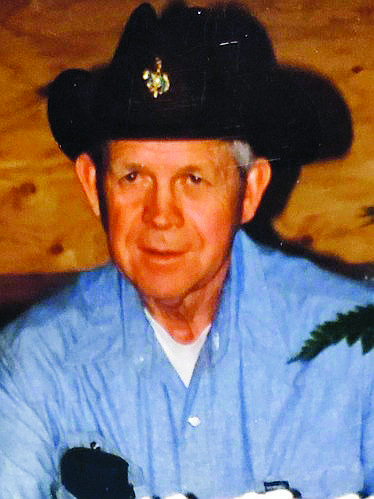 |
October 25, 2023 2:00 AM
Eugene "Hoosier" T. Strowbridge, Jr., age 87, of Martin City passed away Oct. 20, 2023. He was born June 27, 1936 in Bemidji, Minn. to the late Eugene "Pete" T. Strowbridge, Sr. and Fay Strowbridge (Lee).
Hoosier was a loving husband, father, papa and brother; a quiet man of faith. One of his greatest pleasures in life was spending time with his family, especially in the great outdoors. He was the second oldest of 13 children and did his best to be there for all of his siblings. He maintained a special relationship with each one.
He was an avid hunter and fisherman. He was a long-time member of Canyon Community Church where he dedicated his time and talents to many projects over the years. He was a proud timber worker who dedicated many years of service to Plum Creek. He enjoyed woodworking and creating gifts for family and friends. He loved old time country music. Johnny Cash and Hank Williams, Sr. could often be heard playing in the background of whatever he was doing.
He was proud of the time he served in the Army in Germany. He was known for his easy-going personality and attitude. He never met a stranger, just a friend he hadn't met before.
Hoosier is survived by his wife of 61 years, Judy S. Strowbridge; children: Melody Ward (Gerald), Pam Klein (Kevin), and Eugene "Bud" Strowbridge (Peggy); eight grandchildren: Natasha, Thomas, Catharine, Whitney, Benjamin, Chace, Kaiden "Mary" and Seth; 11 great-grandchildren; siblings: Alice Riley (Jim), Judi Green, Fred Strowbridge, Randy Strowbridge (Deb), and Jim Strowbridge (Jody); brother-in-law: Butch Weikel; and sisters-in-law: Brenda Strowbridge and Virginia Strowbridge; and several nieces, nephews and long-time family friends. In addition to his parents, Hoosier is preceded in death by grandson, TC Strowbridge, daughter-in-law, Theresa Strowbridge; and siblings: Annie Riley, Ken Strowbridge, Lois Ward, Larry Strowbridge, Billy Strowbridge, Linda Weikel, and Little Johnny.
An evening viewing for Eugene "Hoosier" T. Strowbridge, Jr. will be held from 5 to 7 p.m. on Friday, Oct. 27, 2023 at Columbia Mortuary, 1010 4th Avenue West, Columbia Falls, MT 59912. A celebration of his life will be held at 2 p.m. on Saturday, Oct. 28, 2023 at the funeral home. Family and friends may begin to visit on Saturday starting at 1:30 p.m. Interment to follow services at Woodlawn Cemetery, 2200 9th Street West, Columbia Falls, MT 59912. Meal to follow at Canyon Community Church Ed Building in Coram. To send online condolences, please visit www.columbiamortuary.com.
In lieu of flowers, the family suggests donations to the Montana Veteran's Home Activities Department, Canyon Community Church, Montana Alzheimer's Association or the charity of their choice.
Recent Headlines
---