Jennifer Lee Krueger, 62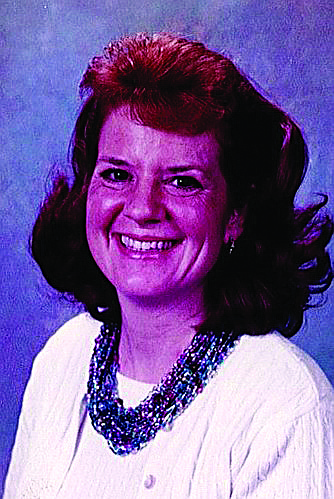 |
October 24, 2023 1:00 AM
Jennifer Lee Krueger, 62, of Columbia Falls, passed away October 4, 2023. She was born July 17, 1961, in Whitefish to the late DeWayne Krueger and Jean Krueger (Cockrell).
Jenny was born and raised in Columbia Falls and was a graduate of Columbia Falls High School. She held an associate's degree from Cottey College in Nevada, MO, and attended Montana State University, majoring in statistics.
Her return to Columbia Falls began with almost four decades in the lumber industry, first with Superior Lumber, then American Stud in Olney, Plum Creek, and finally as the transportation manager for Weyerhaeuser MDF. In addition to her career, she became very invested in the Columbia Falls community. She headed up the Heritage Days parade for 17 years, was involved in both Coming Alive and Night of Lights, and served a six year term on the Columbia Falls City Council from 1993 – 1999.
In high school, Jenny played flute and piccolo with both the Columbia Falls High School band and Flathead Valley Community Band, continuing for many years with the Community Band. She was active in her church, All Saints Episcopal.
One of the biggest impacts Jenny had in her life was with the PEO Sisterhood, a philanthropic organization that raises money to fund women's education. Jenny was initiated into her local chapter of PEO in 1979 and served the organization for 44 years, including a seven- year term as a state officer.
Jenny is survived by sister, Paige Walker (Scott); and nephews: Graydon and Logan, an uncle Richard Cockrell, and many cousins. Jenny will always be remembered for her diligent work ethic, generosity, and infections laugh.
A celebration of Jennifer Lee Krueger's life will be held at 11 a.m. Saturday, Nov. 4, 2023 at All Saints' Episcopal Church, 2048 Conn Road, Columbia Falls, MT 59912. A reception and Inurnment to follow at adjacent cemetery.
In lieu of flowers, donations may be made to the P.E.O. Sisterhood, checks payable to Chapter BI, P.E.O. and mailed to Paige Walker, P.O. Box 624, Columbia Falls, MT 59912 or to All Saints' Episcopal Church, sent to P.O. Box 1923, Whitefish, MT 59937. To send online condolences, please visit www.columbiamortuary.com.
Recent Headlines
---