Stuart 'Stu' Sorensen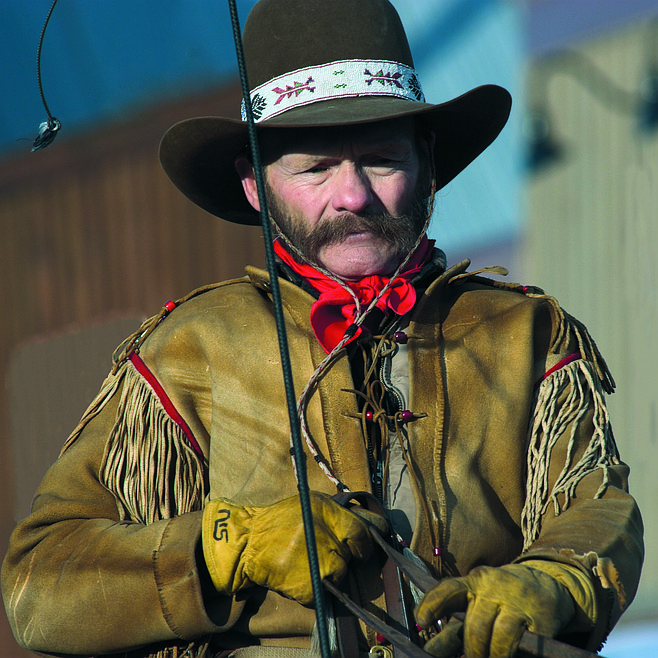 |
November 1, 2023 2:00 AM
Stu passed away in his sleep on Oct. 25 at his home in Columbia Falls. He was born in Ladysmith, Wisconsin on 11/14/44 to Fred and Esther Sorensen.  
His family moved to Montana early on, living in a camp above Martin City while the Hungry Horse Dam was being constructed. He attended the old Talbott School and later graduated from CFHS. Stu and his mom were particularly close during these first nine years of life as an only child and he fondly admired her tenacity, work ethic, and sharp shooting skills. By 1955, he had been joined by sister Kathy and they were living in the farmhouse off  Highway 206. The family grew with sister Sue Ann and brother Fred.  
As he grew up, Stu was active in Boy Scouts, attaining his Eagle Scout rank and later continuing his scouting involvement with his own kids. He was also a lifelong horseman, trainer and wilderness guide, along with being a 4-H horse leader for many years. He was very proud of his kids and grandkids as he watched them follow in his footsteps doing things he loved.
Stu met Peggy Berner while working at the fair as a deputy Sheriff. After dating for a few years and experiencing a number of adventures together, including an entertaining two years in Hawaii, Stu and Peg married in 1972. They built their home and family over the course of the next 51 years.  
Stu wore many hats during his lifetime. He had over 100 different jobs doing such a variety of things that he used to say he knew a little bit about how to do just about anything. He retired from the Montana Highway  Department in 2006 but was particularly proud of his 25 years with the Bad Rock Fire Department and of being an active, charter member of the Back Country Horsemen for 50 years. He loved to be outside and believed in working hard each day, every day.  
He was born in the wrong era as he had a deep love of history, especially that of the Native Americans, early frontiersmen, and the western cowboys. In many ways he did what he could to experience those lives through his collection and love of antiques, and during his many years of guiding and packing in Glacier Park. He put on thousands of miles seeing backcountry sights most people only dream of. He loved his mules and loved any opportunity to spend time with his Buckskinner friends and his fellow Backcountry Horsemen. He was a member of St. Richard's Catholic Church and the Knights of Columbus, and was on the Board of the Columbia Falls Historical Society. He also curated his own museum, which allowed him to share his love of history. It was rare for him to go somewhere and not see a familiar face.  
Stu is survived by his wife Peg, children Seth (Jess), Shaun (Codi) and Undine; and grandchildren Sawyer, Asher, Sidni and Riley; siblings Kathy Haberstroh (Tom), Sue Ann Ost (Allan) and Fred Sorensen (Lynnette); and nieces and nephews. He is also survived by Zeke, Molly and Jasper, as well as many friends, both old and new.  
A rosary will be held Thursday, Nov. 2 at 6 p.m. and the funeral Mass will be held on Nov. 3 at 11 a.m., both at St. Richard's Catholic Church. The Mass will be followed by a reception downstairs. A celebration of life is planned for June.
Memorial donations should be made to Bad Rock Fire Dept, Boy Scouts Troop 1941, Backcountry Horseman, Columbia Falls Historical Society or St. Richard's Parish.  
Recent Headlines
---