Ramage punches ticket to state tennis tourney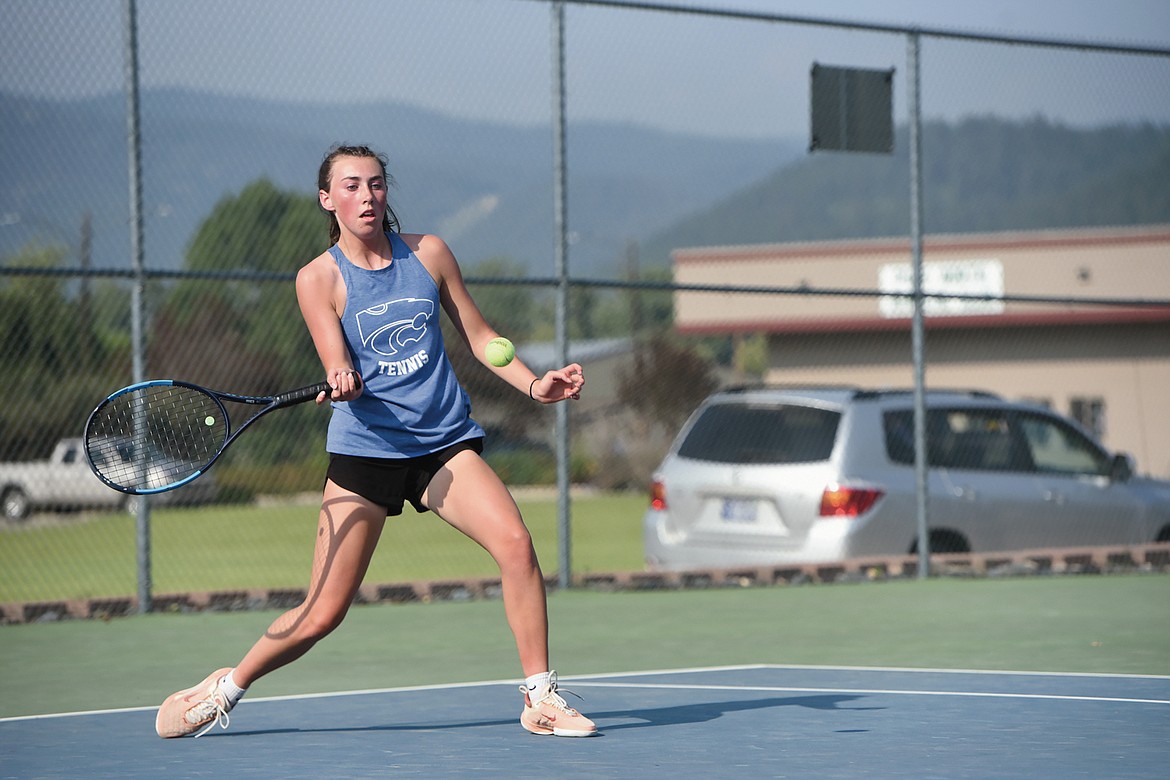 Cloey Ramage returns serve at the Western A Divisional Tournament last week. (Scott Shindledecker photo)
by
Hungry Horse News
|
May 24, 2023 2:00 AM
Columbia Falls senior tennis player Cloey Ramage took second at the Western A divisional tourney in Libby over the weekend.
Ramage won the first set over longtime rival Clara Todd of Polson, 6-1, but then lost 6-3, 6-0 in the championship match.
It was the first time this season that Ramage had beaten Todd in a set, noted head coach Michele Colliander.
Ramage was the lone player to qualify for state in Missoula this week.
"Overall, the Wildcats played great at Divisionals.  There were so many third set matches which means really good tennis.  The ladies team took second place overall (losing to Polson) and had a truly amazing showing at Divisionals," Coliander said. "All 10 ladies were still playing on day two which is a first for me as a coach.  Ramage placed second overall playing the best tennis I've seen her play.  Everyone played their best tennis and I could not be more proud as a coach.  The ladies definitely ended the season on a high note."
The girls team included Ramage, Lexi Oberholtzer, Zoey Byrd, Aliyah Arends, Kati Crockett, Clare Steward, Kya West, Lucie Love, Apani Awua, and Fiona Bryant.
The boys squad fell on some tough luck.
"The boys team also played well.  The competition for the boys is really tough this year but we have a really young team and I think that next year the boys will be stronger than ever.  I'm excited to see what the boys can do next season," Colliander said.
Recent Headlines
---