Park plows close in on Logan Pass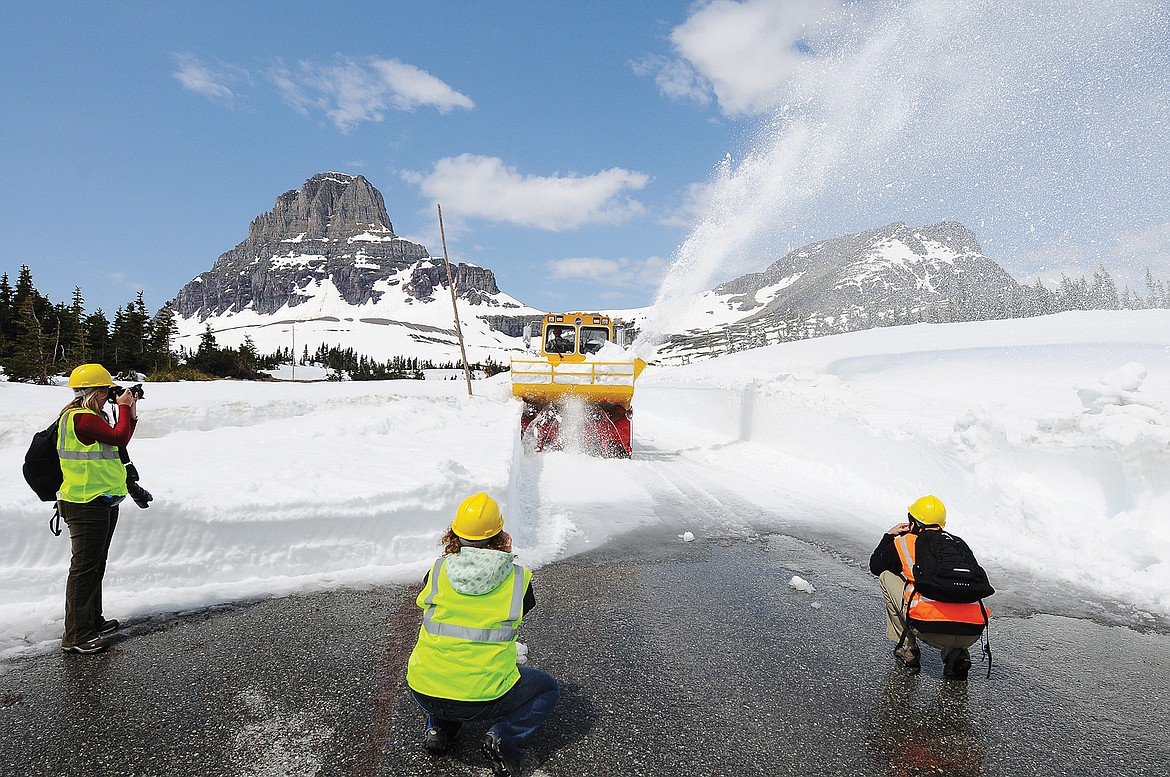 Journalists photograph plows clearing snow at Logan Pass in this file photo.
Glacier National Park plows have closed in on Logan Pass, going about 3 miles in the past week.
The weather has been favorable for plowing, with warm temperatures and relatively clear skies, save for the smoke from wildfires burning in Alberta, Canada.
The last part of the plowing effort is breaking through the big drift, a massive drift of snow that accumulates just east of Logan Pass.
The hard closure for hikers and bikers this weekend is at Rip Rap Point, which is just beyond Big Bend on the west side.
The hiker-biker closure is Siyeh Bend on the east side.
The park has a free shuttle on the west side to ferry hikers and bikers to either Lake McDonald Lodge or Avalanche Creek. The vehicle closure is at Avalanche Creek.
The free shuttle has racks for bicycles and makes numerous runs up and down the road.
All Park secondary roads are open save for roads up the North Fork. The Inside Road won't open north of Polebridge until May 25 because of bridge construction.
The Chief Mountain Border crossing into Canada is now open as well.
Recent Headlines
---