Mitchell says Legislature delivered on GOP mandate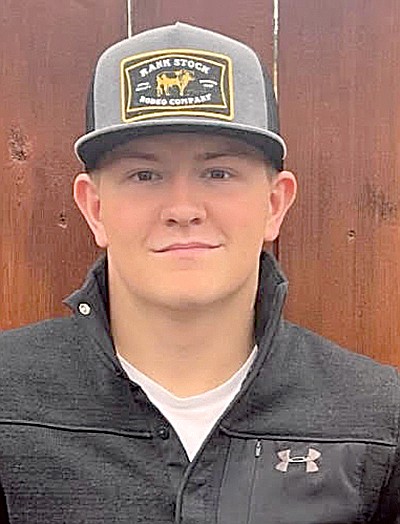 by
CHRIS PETERSON
Editor
|
May 17, 2023 2:00 AM
Republican House District 3 Representative Braxton Mitchell was pleased with the way the Legislative session went.
"I think it went pretty well," he said last week. "We delivered on the mandate."
He touched on some main points from the session, which included property tax relief and income tax rebates.
The tax rebates totaled more than $1 billion and included indidivdual tax rebates of up to $1,250 for their 2021 taxes and homeowners were eligible for up to $1,000 in total property tax rebates for taxes paid in 2022 and 2023.
In addition, the state cut the top bracket marginal tax rate from 6.5% to 5.9% and made cuts to the always unpopular business equipment tax, raising the business equipment tax exemption to $1 million for every small business in Montana.
Mitchell had several of his sponsored bills pass, including a bill that creates a new veterans cemetery on state-owned land in Columbia Falls; a bill that bans drag story hours and shows at publicly-funded places like libraries and schools and a bill that requires high school kids to take financial literacy courses also passed.
In addition, a bill he sponsored that allows a person to have a digital copy of their driver's license on their phone passed, as did a bill that allows for electronic tagging of game animals during hunting season on a phone also passed.
Another bill he sponsored requires that candidates for office be registered to vote. Another bill sent to the governor for approval creates a certificate of non-viable birth. It is not "is a private commemorative document and is not a public record."
Another resolution he sponsored passed supporting construction of the Keystone XL pipeline. Another would not allow illegal immigrants to vote in elections.
There were bills he supported that did not pass. He said one bill that would not tax Social Security income didn't make it through.
"I thought that was one we could get through," he said. "More than half the people (he speaks with) bring that up."
He also wanted a law passed that would make judgeships partisan races. That bill failed as well.
Republicans had super majorities in the House and the Senate this session, yet they weren't able to push forward any constitutional amendments as many thought they would. Any amendment would still have gone before voters.
Mitchell said he plans to run again, though with state-redistricting, the political landscape in Flathead County could see some shifts.
Currently the new redistricting map combines Columbia Falls city proper and Whitefish into House District 4. House District 3 then covers areas to the north, including Meadow Lake, Whitefish Lake and West Glacier north to the Canada border.
Then House District 5 includes Hungry Horse, Coram and Columbia Heights and then cuts south to around the airport, 206 and LaSalle.
In other words, the old House District 3 gets thoroughly chopped up.
Mitchell claimed it was a lot of gerrymandering and he expects it to be litigated before the next election.
Recent Headlines
---