Track does well at Archie Roe as regular season winds down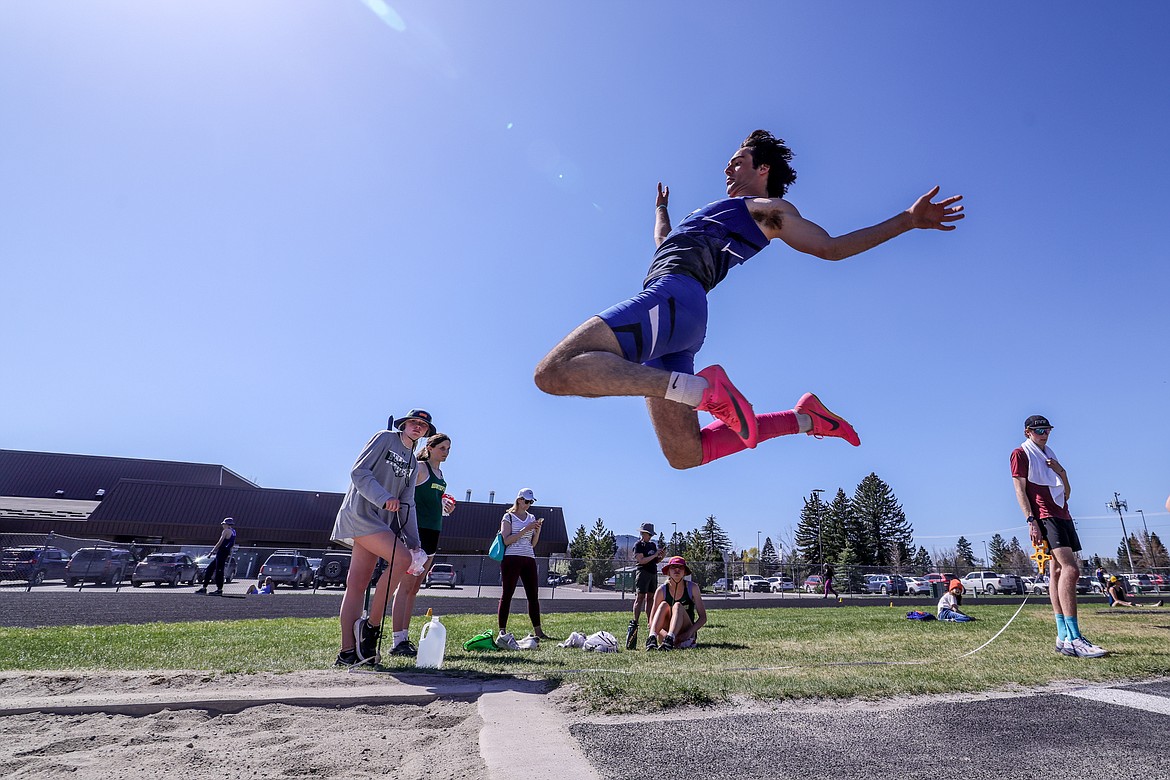 Jace Duval competes in the long jump in a dual against Whitefish last week. (JP Edge photo)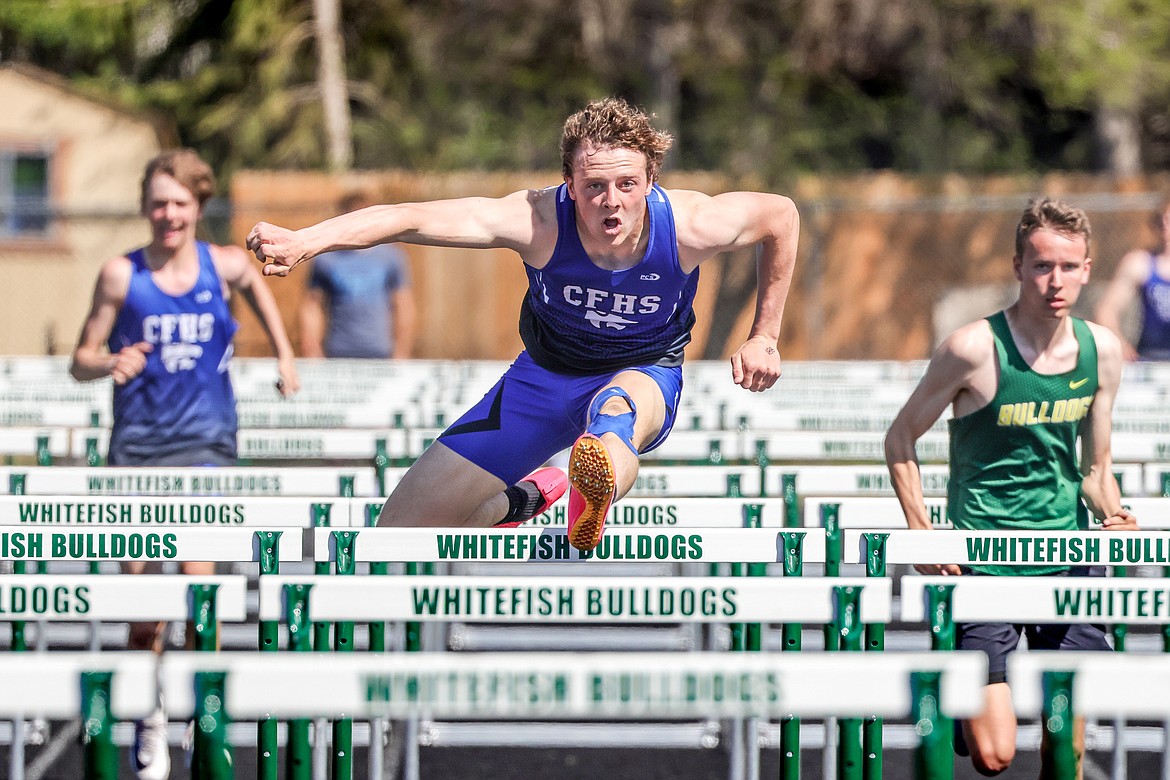 Adam Schrader competes in the 110 hurdles in Whitefish on Tuesday. (JP Edge photo)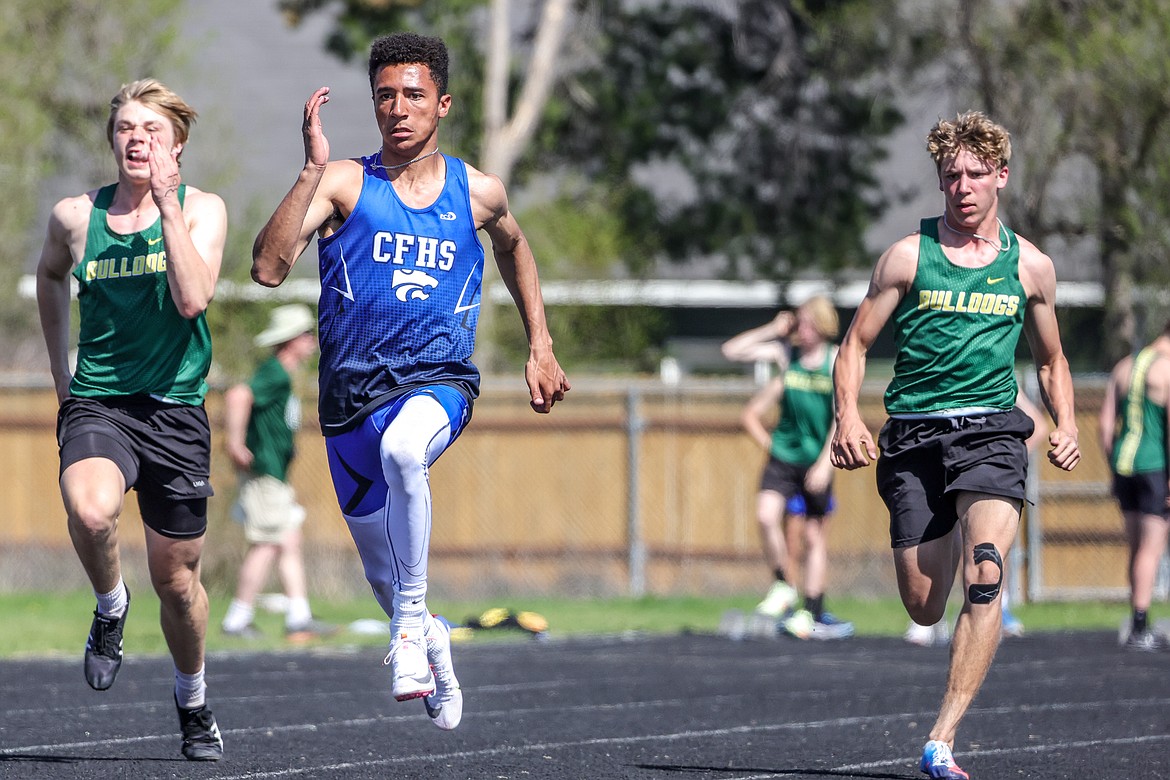 Malaki Simpson in the 100 meters in Whitefish. (JP Edge photo)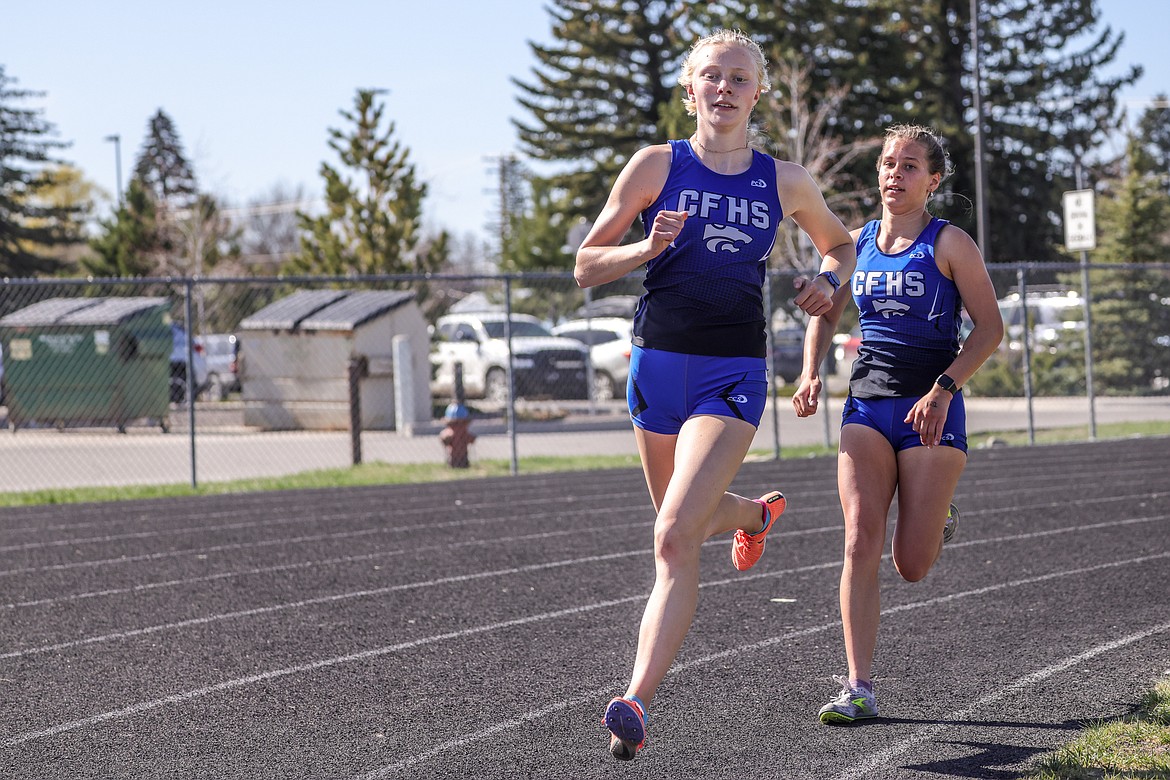 Siri Erickson and Mya Badger in the 800 at the Cat-Dog meet on Tuesday. (JP Edge photo)
Courtney Hussion competes in the long jump at the Cat-Dog meet on Tuesday. (JP Edge photo)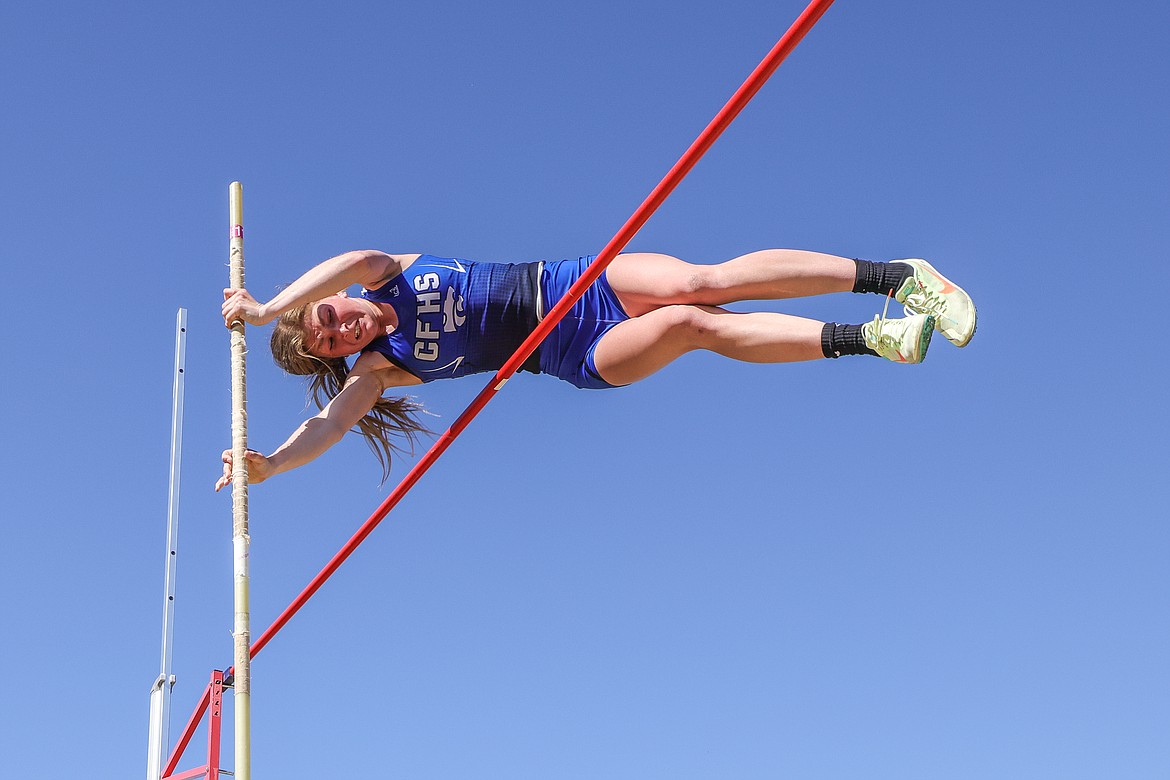 Emma McAllister won the pole vault with a 10-6 jump at the Cat-Dog meet on Tuesday. (JP Edge photo)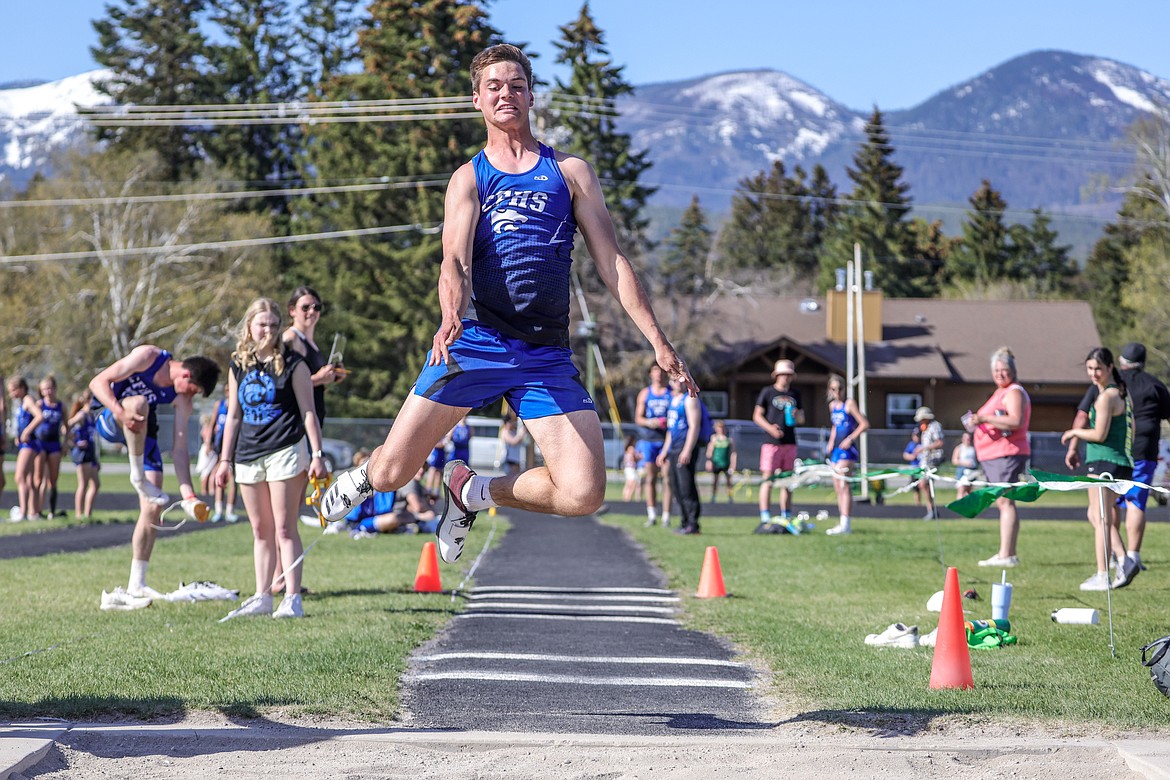 Bryce Dunham competes in the triple jump at the Cat-Dog meet on Tuesday in Whitefish. (JP Edge photo)
Previous
Next
by
Hungry Horse News
|
May 10, 2023 2:00 AM
The Columbia Falls girls track team took fourth and the boys fifth at the Archie Roe track meet in Kalispell Saturday.
A steady rain fell throughout most of the meet.
Highlights for the boys included a second-place finish by Malaki Simpson in the 100 meters. He lost to Kash Goicoechea of Glacier by .01 second.
Kai Golan took fourth for the Cats with a 11.5.
Isak Soyland took fourth in the 400 with a 53.11 and the 400 relay took fourth with a time of 46.23.
Lane Voermans took sixth in the shot put with a 44-05.50. Stanley Stremick took fifth in the long jump with a 19-11.75.
On the girls' side, Ally Sempf was second in the 100 with a 12.47. She won the 200 with a 26.38.
Siri Erickson was third in the 1,600 with a 5.22.27; Courtney Hussion took fifth in the 100 hurdles with a 17.81 and fifth in the 300 hurdles with a 51 even.
The girls took fourth in the 400 relay with a 51.8 and fourth in the 1,600 relay with a 4:23.85.
Ellie Stutsman was third in the shot put with a
33-08 and sixth in the discus with a throw of 82-1.
Hussion took fourth in the long jump with a leap of 16-2 and Emma McAllister took third in the triple with a 34-4.
There was no pole vault event due to the weather.
The teams also competed in a dual last Tuesday against Whitefish.
The boys and the girls both won the team events.
The regular season wraps up this week with a dual against Glacier at home Thursday and then the Polson ABC meet Saturday.
The divisional tourney this year is in Corvallis.
Recent Headlines
---