Tennis beats Ronan and Libby, but loses to Whitefish
by
Hungry Horse News
|
May 10, 2023 2:00 AM
Columbia Falls tennis teams had a solid week. The boys and girls swept Ronan and each beat Libby 4-3.
But Whitefish beat the girls 4-3 and the boys lost 7-0.
Cloey Ramage in No. 1 singles won all of her matches, including a 6-0, 6-0 sweep of Alivia Lusko of Whitefish.
She also blanked Elaina Covington of Libby, 6-0, 6-0 as well.
The boys doubles team of Will Pickard and Dale Blickhan went the distance against Bulldogs Dane Hunt and Johnny Nix, losing in a tight match 7-5, 1-6, 5-7.
Against Libby's Zach Fantozzi and Ayden Montgomery, they got the win, 6-2, 1-6, 6-0. Also getting the best of the Loggers were Lexi Oberholtzer who beat Marissa Hollingsworth of Libby, 6-1, 6-3; Zoey Byrd beat Kaitlyn Canary 6-0, 6-1; and Aliyah Arends dropped Anna Padilla 6-1, 6-0.
In boys' singles, Jax Ramage beat Alderic Martineau in a marathon match, 6-3, 6-7 (7-9), 7-6 (7-3) and Jaeger Mohr beat Xavier Reatz, 8-5.
In No. 3 doubles, Connor Zumalt and Rafe Rusche dropped Morgan Davis and Jennings Greenfield 1-6, 7-6 (7-5), (10-7).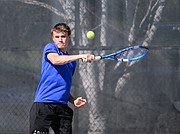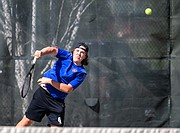 Recent Headlines
---