Margaret Jo Burns "Dragonfly" 83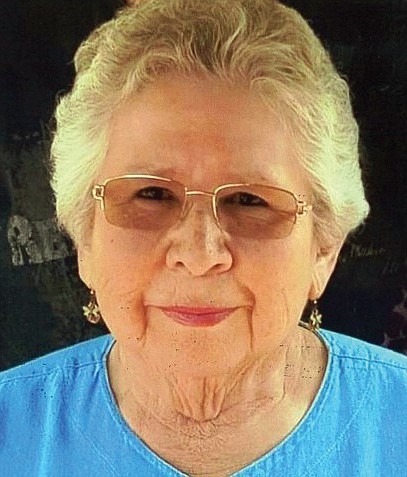 Margaret Jo Burns "Dragonfly"
Margaret Jo Burns "Dragonfly," 83 of Martin City passed away on April 24, 2023, surrounded by her family after battling cancer through one remission, she said "her cancer returned with a vengeance." We are so fortunate she won round 1, and we enjoyed her for several more years. She was tired of the battle; and missed her relatives in the "happy hunting ground."

The Aurora lit the night sky to illuminate her path to heaven. She is our angel now!
Margaret was born to John and Edith Dragonfly in 1939 in Harlem, Montana at Fort Belknap Agency. She later moved to Flathead County in the 1940s. She attended Columbia Falls High School and graduated in 1957. She married David "Scotty" Allen in 1959, they had three children together – one girl and two boys. Scotty passed away in 1966.


Margaret later met Maurice Burns; they married in December 1968. They had another girl and boy to join the family.
Margaret worked the summers as head housekeeper for the Lundgren family in Glacier Park for 42 years. When she wasn't busy working, she was a loving wife and mother to five wonderful children.
Margaret has many hobbies she enjoyed, she loved fishing, camping, hunting, bowling, and spending quality time with family and close friends, this was her greatest joy in life! She also enjoyed playing so many games like pinochle, hearts, farkle, and whatever games the grandchildren brought to play! Now gambling was also one of her favorite things to do, boy did she like winning!

Margaret never met a stranger; just new friends she hadn't met yet.
Margaret volunteered for many organizations and groups, she was a member of the Martin City Volunteer fire department, and later worked on women's auxiliary. Margaret also was a 4H Leader when her kids were young, was on the Martin City elementary PTA. She worked the daffodil fundraiser for many years for the American Cancer Society. As part of the St Richard's congregation, she was involved in the St. Richard's women auxiliary (CCW), they fed the community as part of community kitchen. Margaret worked beside Maurice as they were often eucharistic ministers at Sunday Mass and delivered communion to those who were unable to attend mass.
Margaret is survived by her loving husband — Maurice Burns of 55 years; daughters - Cathy Dragonfly (Ken Ledbeter), Michelle Thompson, and sons — James "Jimmy" Allen (Rose), David "Rick" Allen (Juliet), and Maurice "Butch" Burns (Marie); additional survivors include sister-in-laws: Cindy Decamp (Mark) of Martin City, Donna Thrall (Harlan) of Marlin, WA and brother-in-laws: Paul Fossler of Coram, Greg Burns (Marilyn) of Kalispell, Donald Burns of Columbia Falls.
Margaret has many grandchildren and great grandchildren: (14): Kaleb Thompson (Tasiana), Kohl Thompson (Ashley), Kyle Thompson, Taylor Burns (Jonas Cassity), Josh Trujillo (Danielle Scott), Alfred and David Jr Allen, Laura Hokenson (Phil), Annie Gray (Shannon Epps), Emily and Kevin Vance, Samantha and Michael Moos (Tiffany); great grandchildren (17): Kaitlyn, Regan, David, Ethan, Mason, Max, Henry, Raymond, Marty, Thomas, Rose, Tasiana, Sage, Serenity, Scott, Waylon, and Wesley.
Margaret also has several cousins, and many, many nieces and nephews. She also has many "kids" she gathered into her heart along the way.
Margaret was preceded in death by first husband Scotty Allen, grandson David Gabbert, parents John and Edith Dragonfly; sisters Eleanor "Ellie" Toycen, Patricia "Pat" Clark, Evelyn "Babe" Gibbs, Kathryn "Kitty" Bump, Luana "Bubbles" Fossler; brothers: Malcolm "Ixy" Dragonfly, and John "Junior" Dragonfly Jr. In memoriam, please send any and all donations to either American Cancer Society or St Jude's Children Hospital. Friends are encouraged to visit our website at www.buffalohillfh.com to leave notes of condolences for the family. Buffalo Hill Funeral Home and Crematory caring for the family.
Recent Headlines
---