Cats have rough go at State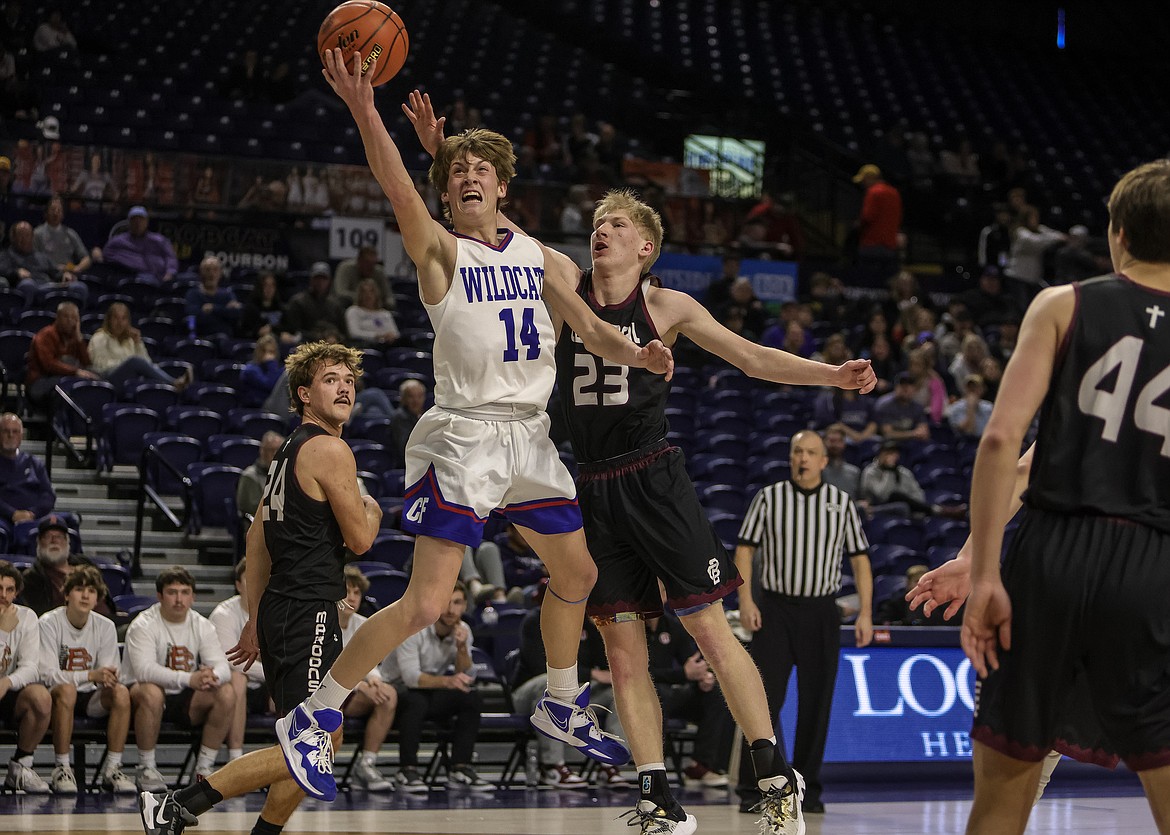 Jace Hill scored 21 points in each of the state tourney games. (JP Edge photo)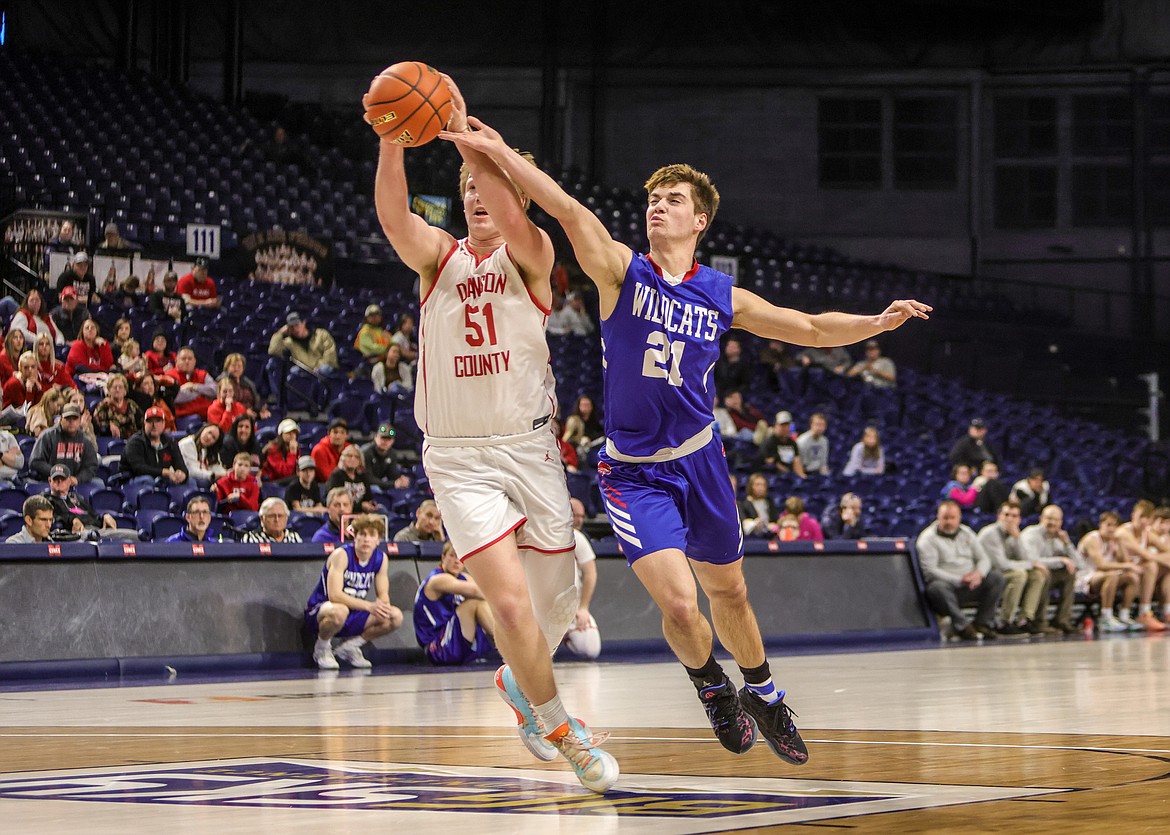 Senior Bryce Dunham swats at the ball at State in Bozeman. (JP Edge photo)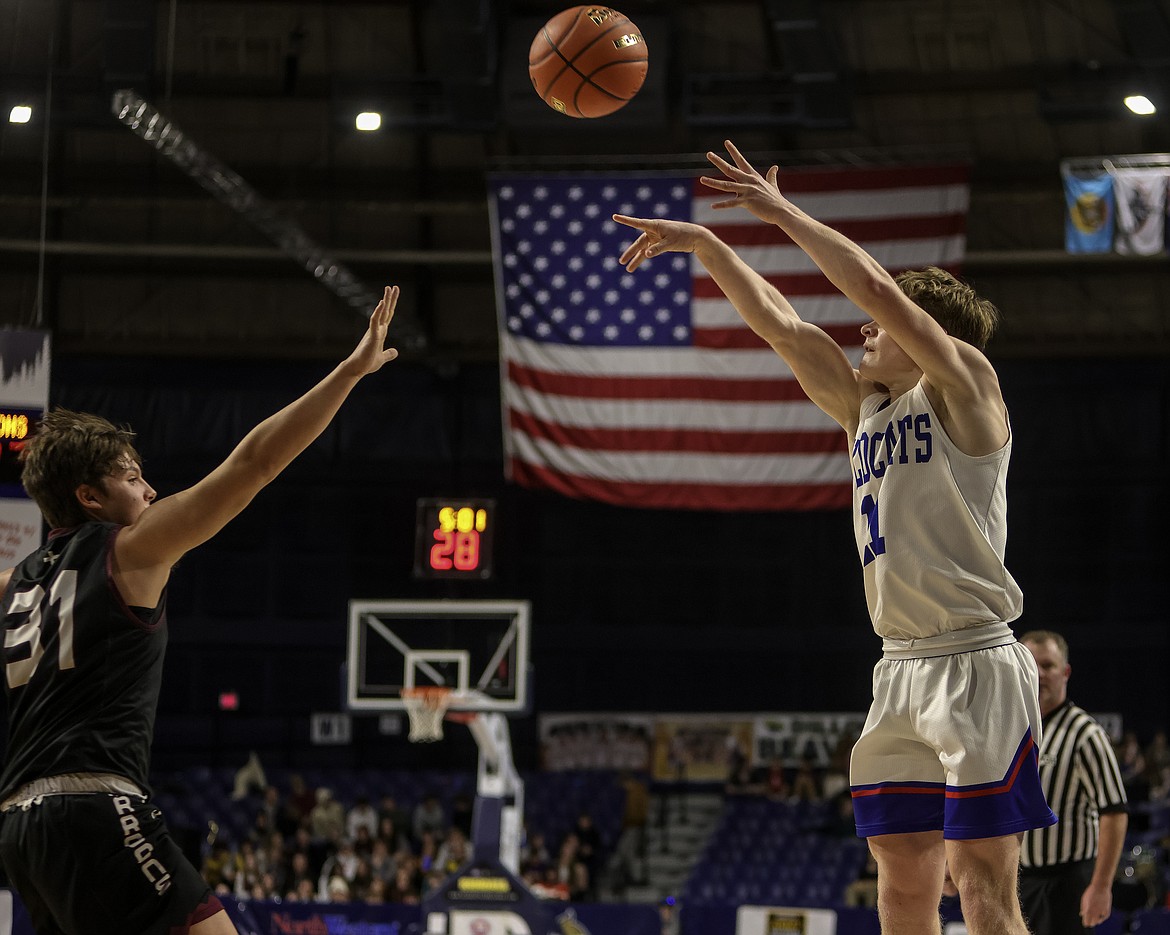 Junior Mark Robison takes a shot at State on Thursday. (JP Edge photo)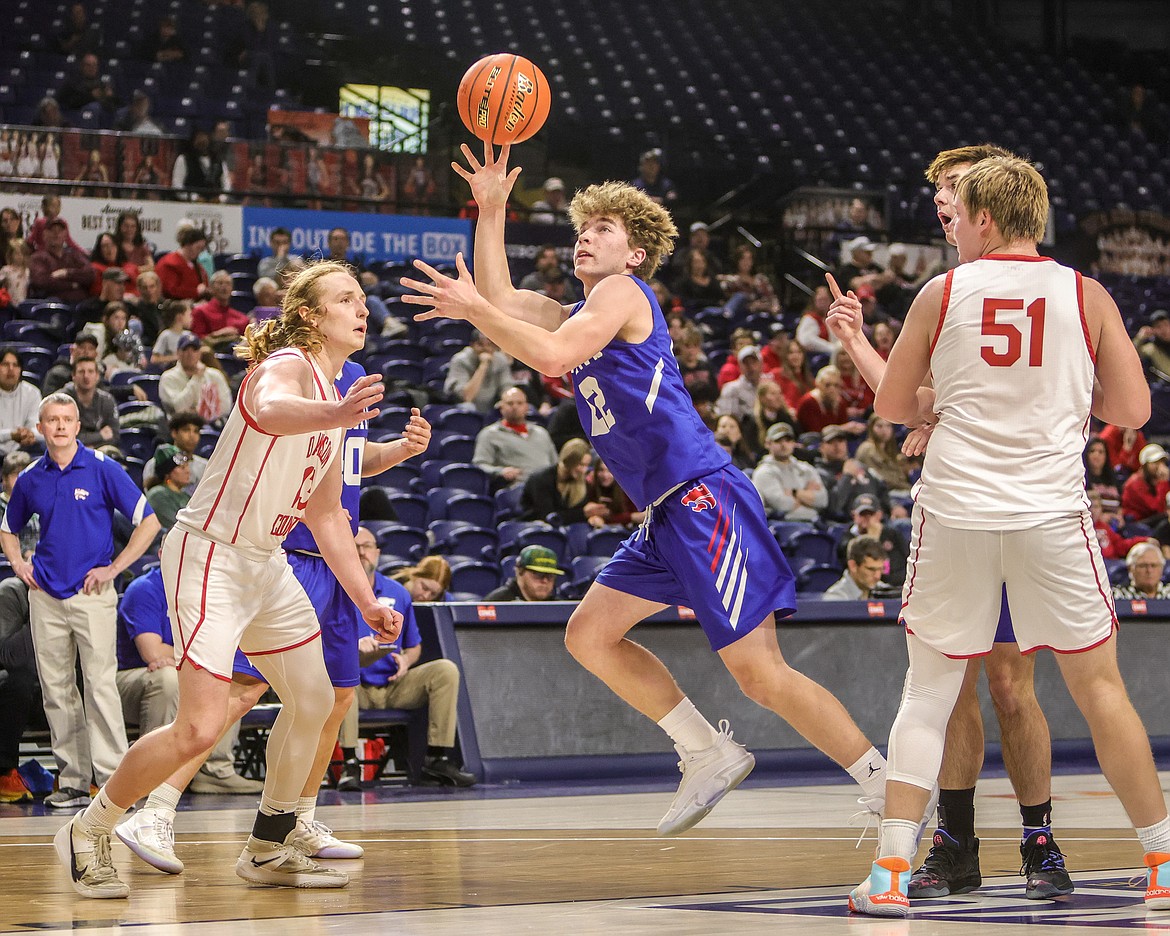 Junior Reggie Sapa goes for the basket on Friday in Bozeman. (JP Edge photo)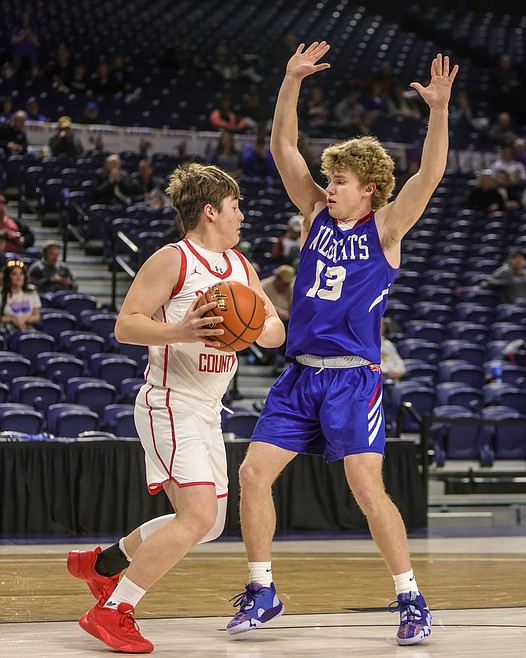 Alihn Anderson blocks a defender in Bozeman on Friday. (JP Edge photo)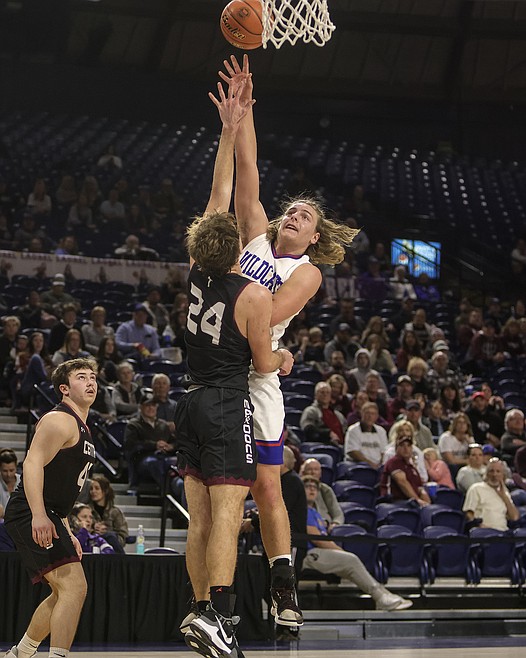 Cody Schweikert goes for a layup at State. (JP Edge photo)
Previous
Next
by
Hungry Horse News
|
March 15, 2023 2:00 AM
Two bad quarters were the difference for Columbia Falls at the state A basketball tourney in Butte last week, as they lost to Butte Central, 53-44, in the opener Thursday and then to Glendive, 62-49, in loser-out action Friday. Against Butte, the Maroons shot out to a 20-10 lead over the Wildcats in the first quarter. The Cats played pretty solidly after that, cutting the margin to just five in the fourth, but the Maroons wouldn't let them get any closer. Jace Hill had 21 in the loss, but no one else on the team was able to get into double figures. The Cats held Dougie Peoples — Central's top player, to just 14 points.
Against Glendive, it was the second quarter that proved to be the Cats undoing, as Glendive shot the lights out of the ball, outscoring the Cats 26-5 in the second after Columbia Falls was up 16-9 at the end of the first stanza. The shooting woes continued for the Cats, as they were about 36% from the field. Glendive, meanwhile, drained treys like no tomorrow. Like the Butte game, Hill had 21, but no one else on the got into double figures.
Still, it was a breakout season for Columbia Falls and the first trip to state since 2015. The team returns its entire roster save for one senior — post player Bryce Dunham, so there's no doubt they'll be in the mix next year.
The Cats finish the season at 17-7.
"Looking at the big picture it's a step in the right direction," coach Chris Finberg said. "Obviously we wanted to do better at state."
But he said the boys will start back at open gyms in about a month and if this squad is one to the put the work in this offseason, he said. The underclassmen also had good seasons. The the junior varsity went 16-1 and the froshmores went 17-0.
"It's a good sign of things to come," Finberg said. Fergus beat Dillon, 54-47, for the title.
Falls 16 5 9 19 — 49
Glendive 9 26 9 18 — 62 
COLUMBIA FALLS — Mark Robison 6, Alihn Anderson 3, Jace Hill 21, Bryce Dunham 5, Cody Schweikert 6, Reggie Sapa 5, Hunter Goodman 3.
GLENDIVE — Chase Crockett 11, Carter Amsler 3, Micheal Murphy 19, Levi Eaton 15, Riley Phipps 10, Kaden Haffner 4.
Butte Central 20 9 11 13 — 53
Columbia Falls 10 9 13 12 — 44 
BUTTE CENTRAL — Dougie Peoples 14, Kyle Holter 12, Eric Loos 10, Owen McPartland 8, Zane Moodry 6, Jack Keeley 3.
COLUMBIA FALLS — Mark Robison 6, Alihn Anderson 3, Jace Hill 21, Bryce Dunham 1, Cody Schweikert 9, Hunter Goodman 4.
Recent Headlines
---