Lacey Jo Dziuk a.k.a. Lacey Irwin, 38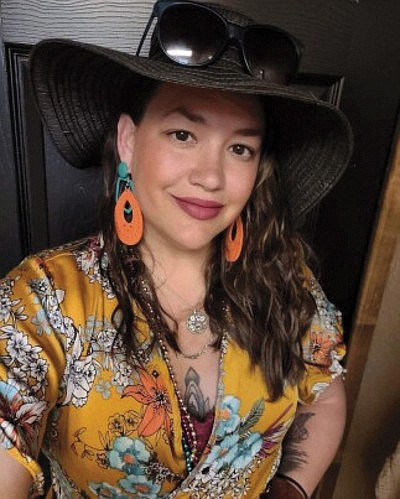 Lacey Jo Dziuk a.k.a. Lacey Irwin
Lacey Jo Dziuk a.k.a. Lacey Irwin, 38, of Martin City passed away June 2, 2023. She was born September 9, 1984 in Whitefish to Daniel Irwin and Karen "Kiki" Sue Irwin (Mills).
Lacey was a caring and loving soul who was loved by everyone. She was highly photogenic and a real people person. Lacey enjoyed the outdoor lifestyle including camping, boating, rafting, 4-wheeling, and fishing. She loved helping others, traveling, playing pool and her flowers. Professionally, Lacey worked many places like Alaska as a barista and Brooks Range Supply and locally at Sportsman Ski Haus. She was creative and could draw freehand with colors. Lacey volunteered her time and energy through community outreach and support. Lacey will always be remembered for her laughter.
Lacey is survived by husband of three years, Chuck Dziuk; daughter, Breann Moon (Josh); son, Alex Dziuk; son Sean Dziuk; grandchildren: Jocelyn, Jairus, and Bristol; father, Daniel Irwin; mother, Kiki Irwin; brother, Brandon Herral (Bianca); brother, Wayne Ball (Jen) and numerous nieces and nephews. She is preceded in death by one aunt and uncle.
A celebration of Lacey Jo Dziuk's life was held at 11 a.m. Wednesday, June 14, 2023 at Columbia Mortuary, 1010 4th Avenue West, Columbia Falls, MT 59912. To send online condolences, please visit www.columbiamortuary.com.
Recent Headlines
---