James Roth, 77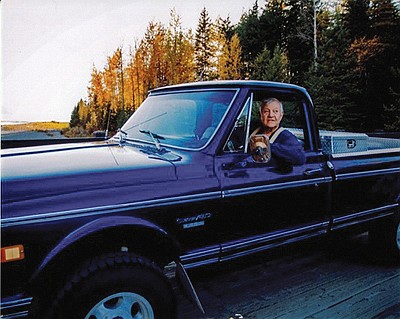 James "Jim" Donald Roth, 77, of Columbia Falls passed away June 13, 2023.
He was born Nov. 5, 1945, in Milwaukee, Wisconsin to the late Donald Louis Roth and Helen Mary Hale.
Jim was an adventurer and entrepreneur and moved to Montana with his wife and young children in the winter of 1979. Soon after arriving in the Flathead Valley, he opened Northwestern Tire, and spent the next two decades working and overseeing his thriving business. Upon retirement from that work, he found a lucrative way to enjoy his passion for flying by working as a charter pilot.
Though he was a hard worker, he always found time to enjoy his hobbies including hunting, fishing, shooting, traveling, and enjoying the lakes and mountains of Montana. Jim portrayed a tough exterior, earning the high school moniker "tough guy," but he had a heart for those in need and gave generously to multiple charities.

He also had a soft spot for his grandchildren and made it a point to attend their sporting events, concerts, and special celebrations. Jim was a proud Marine Corps Sergeant and served an extended tour in Vietnam.

Jim was also a beloved father and the oldest of seven siblings. His children and siblings all looked up to him and he was as quick with advice as he was with a joke or a witty jab.

We will miss his humor, wisdom, ingenuity, and strength.


Jim is survived by his children, Jeff Roth, Lisa Gorman, Nikki Roth, and Mike Roth; 10 grandchildren; four great-grandchildren; brothers: Terry, Tommy, Ricky, and Billy Roth; sisters: Cindy Frank and Patty Leavitt; and numerous nieces and nephews. In addition to his parents, Jim is preceded in death by wife, Carla Roth.
A viewing for Jim will be held from 6 to 8 p.m. Thursday, June 22, 2023, at Columbia Mortuary, 1010 4th Avenue West, Columbia Falls, MT 59912. Mass of Christian Burial will be held at 9 a.m. Friday, June 23, 2023, at St. Richard Catholic Church, 1210 9th Street West, Columbia Falls, MT 59912. To send online condolences, please visit www.columbiamortuary.com.
Recent Headlines
---