Chris Herman Byrd, 75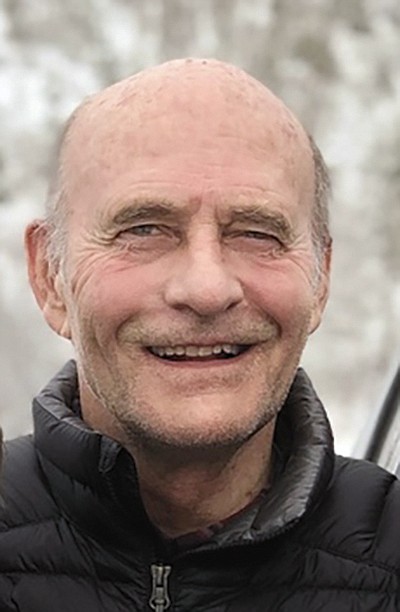 Chris Herman Byrd, 75, of Martin City, Montana passed away peacefully in his home after a 9 year battle with Frontal Lobe Dementia. His loving wife of 54 years, Maureen, was by his side as he piloted his final flight home to reunite with his parents and siblings.

Chris never lost his contagious smile even in his final days. A charismatic, strong, loving man who opened his arms and home to any and all, his humor, warmth, and laughter will be missed by many and remembered by all who met him.
Chris was born in 1947, in Whitefish, the son of Herman and Bernida Byrd. He spent his adolescent life living life to its fullest with his amazing siblings and close friends running free in the Montana outdoors. Working in his family's grocery/butcher shop in Martin City, he gained an amazing work ethic.
He was a proud graduate of Columbia Falls High School who went on to attend Carroll College in Helena where he met the love of his life in a Biology lab. From there the two love Byrds moved to Bozeman, Montana where he received his BS in Agronomy and married the lovely Maureen Bjerke.
Chris was a man of every trade, from mastering the butcher shop to, building his own home to, his glory days at Hungry Horse Dam, to his final years owning and operating Liquor and Wine shops with his wife. Don't be fooled by his laundry list of jobs, he was great at them all.
Chris also loved to serve his community and people. He and his wife served a short stint in the Peace Corps before settling at home in Montana. Chris continued his passion to serve for many years with the Glacier Park International Airport board where he was part of multiple expansions and improvements. Eventually, he began his seasoned career with the Flathead Electric Board where he served his beloved community for 18 more years. As a board member in his community, Chris took his responsibilities very seriously and loved his duties.
As a long time pilot, Chris decided during pre-retirement to assign himself the ultimate task and build his very own kit airplane. The 10,000-plus piece kit arrived with a manual and off he went. He read every word in the manual taking diligent notes before completing his project. Once finished, he took to the sky smiling from ear to ear with accomplishment and the freedom in the sky. He loved to fly!
Chris was one of 12 siblings born to Herman and Bernida Byrd. He was preceded in death by his parents, Herman and Bernida , siblings Billy, Duane, Jim, Leroy and Vern Byrd. He will be remembered and honored by his wife Maureen Byrd, son O'Brien and wife Melanie Byrd, daughter Tiffany and husband Cyril Burguiere, and son Brenden and wife Megan Byrd. He will also be greatly missed by the joys of his life, his grandkids: Zoey, Cash, Riley (O'Brien and Melanie), Erica and Isabel (Tiffany and Cyril), Scout and Addie (Brenden and Megan). Chris rarely missed an opportunity to support his grandkids. Chris will also be greatly missed by his loving siblings, nieces/nephews, friends and professional acquaintances.
Maureen and her children are so grateful for all the help and care from family, friends and complete strangers.
A celebration of life will take place in the fall of 2023, in Montana. Chris would want everyone to enjoy the beauties of what summer has to offer. Hike, picnic, spend time at the lake and know he is smiling with you. In lieu of flowers, Chris would want you to help someone in need in his honor.
Recent Headlines
---