Snowstorm expected in coming days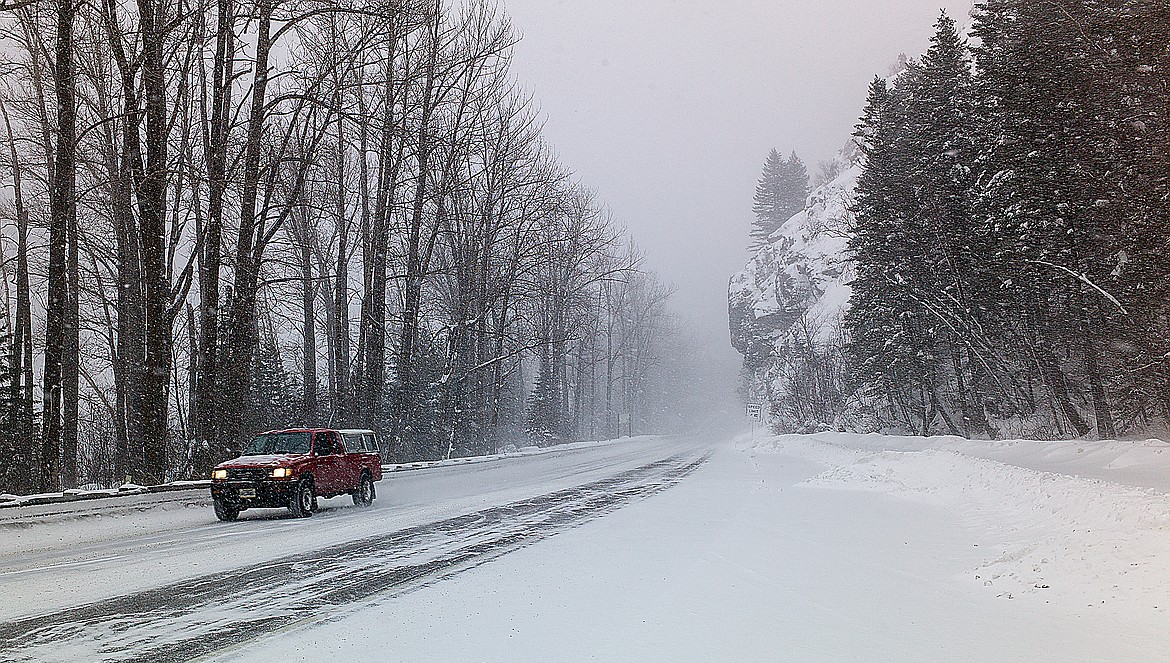 A rig drives through the Bad Rock Canyon during a snowstorm in this file photo.
|
January 25, 2023 12:45 PM
The region could see 10 inches or more of snow Friday into Saturday as old man winter returns to the Flathead Valley this weekend.
Models are suggesting the brunt of the snow could come Saturday morning, the National Weather Service said Wednesday, with a storm total of about 10 inches, with more in higher terrain.
Those snowfall totals are expected from Columbia Falls to Glacier Park, with winds gusting to 40 mph.
Temperatures will plummet as cold air spills over the Divide. The highs will go from the 30s Thursday to single digits by Friday night and even colder Sunday into Monday.
The storm should pass by Sunday with clearing skies. Lows in Glacier could dip to 19 below.
January has been a fairly mild month so far, with only moderate snowfall and high temperatures most days in the 30s.
The last really cold weather was just before Christmas when temperatures dropped to -33 below in West Glacier on Dec. 22.
It won't get quite that cold this time around, but next week should be cold, with highs in the low teens to single digits and lows around zero or below into the middle of next week at least.
Recent Headlines
---