Ronald Clifford Levang, 82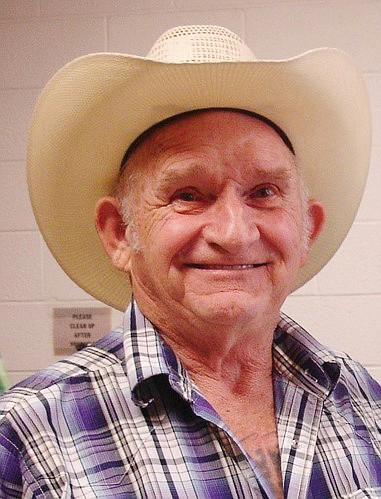 |
February 22, 2023 2:00 AM
Ronald Clifford Levang, 82, of Columbia Falls went home to be with his Lord and Savior surrounded by family on Feb. 11, 2023. He was born April 20, 1940 in Thompson Falls to Clifford and Mae (Grantham) Levang.
The family moved back and forth from Thompson Falls to Scobey before they moved to Coram in 1949; in 1950 they moved to Martin City.
He joined the Navy at 17 and served as a Sea Bee until his discharge in 1961. On May 6, 1961 he married Loretta Jean Baker Burgess. Ron worked at the Columbia Falls Aluminum Plant as a welder. He has worked as a sawyer, owned and operated Columbia Mountain TV Repair in Martin City, worked for Weaver Gravel as loader operator and mechanic. He was a longtime member of the Martin City Volunteer Fire Department and a member of Bad Rock Volunteer Fire Department 36 years, where he also served on the board of directors.
He liked hunting, fishing, and horses. He wasn't a stranger in the kitchen either, as he liked to bake, cook, can and then there was the lefsa. He loved spending time with family and friends, especially his grandchildren. Ron and Jean could most often be seen in Church on Sundays until their health and Covid altered that, as well as Thursday night at the Mexican restaurant for dinner and Sunday at the Nite Owl, usually with other family members. The staff at both places referred to them as "Mom" and "Dad."
Ronald is preceded in death by his parents and two older sisters: Marilyn Opalka and Verona Harshbarger.
He is survived by his wife of 61 years, Jean; daughters: Karina Wiley-Baker, Lorinda (Dan) Seliger and Heidi Pyles; twin sons: Ronny (Donna) and Randy Burgess; grandchildren: Kayla (Vince) Taylor, Cody Seliger, Brittany (Travis) Hughes, Tricia Phillips, Terra Owen, William and Tyler Burgess, Pam Larson, Sonya and Nicole Burgess; and 22 great grandchildren and 2 great-great grandchildren; sister, Judy (Gene) Strowbridge; brother-in-law, Bill Opalka; step brothers: Ron and Dick Corcoran; as well as several nieces, nephews, cousins and long-time friends.
A celebration of Ronald Clifford Levang's life will be held at 11 a.m. Saturday, Feb. 25, 2023 at Columbia Mortuary with Tod Fox officiating, 1010 4th Avenue West, Columbia Falls, MT 59912. Family and friends may begin to visit on Saturday starting at 10 a.m. He will be laid to rest in Woodlawn Cemetery in Columbia Falls (next to other family members). To send online condolences, please visit www.columbiamortuary.com.
Recent Headlines
---