Columbia Falls does well in national qualifiers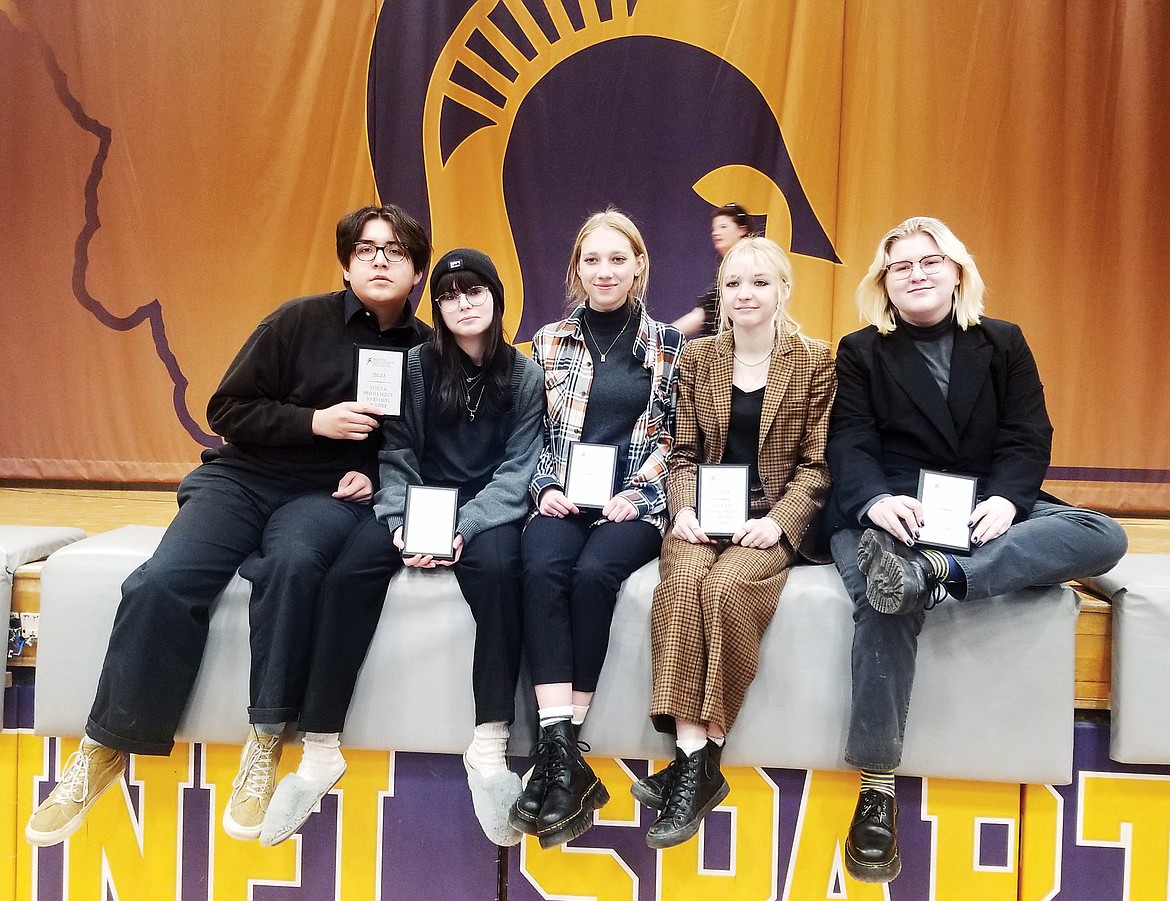 Columbia Falls speech and debate national qualifiers.
by
Hungry Horse News
|
February 15, 2023 2:00 AM
The Wildcats competed last weekend in the 2023 Speech and Debate Montana West District National Qualifying tournament in Missoula with 20 schools from Class AA, A and B/C.  Columbia Falls placed second in Debate behind Hellgate and fourth overall behind Hellgate who took first, Flathead second, and Glacier third. Qualifying students have a chance to compete at nationals at Phoenix in June. 
Ten of Columbia Falls competitors broke into semifinals, five qualified to attend and one qualified as a first alternate.  Students have one additional chance to qualify by applying to be part of a five-person team made up of individuals from schools across the state. 
The following qualified in their events:
Three-time National Qualifier Eddie Chisholm - National Qualifier in Lincoln Douglas Debate, 
Second-time National Qualifier Ava Minns-Prezeau and Kynsleigh Gould - National Qualifiers in Policy Debate.
Eleanor Hollingsworth and Celestine Young - National Qualifiers in Policy Debate
Ruby Davis - First Alternate in Informative
Recent Headlines
---