Boys have best season since 2015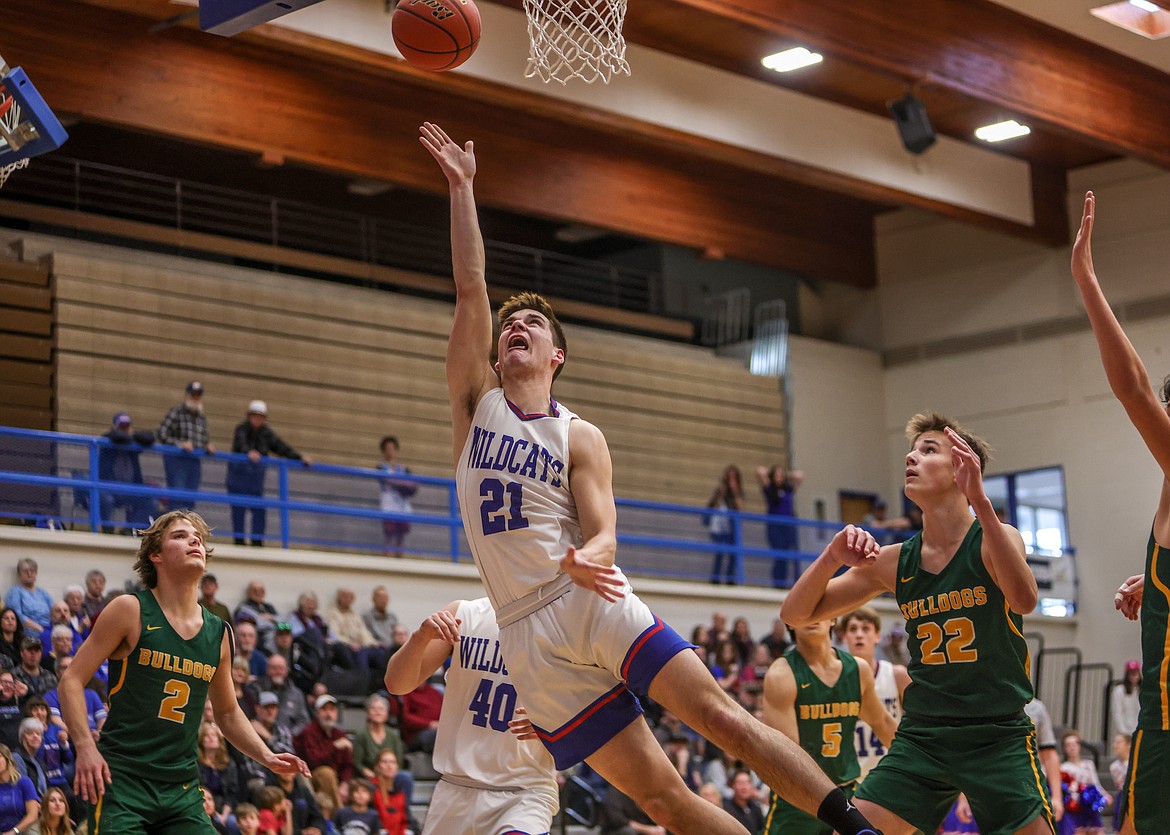 Senior Bryce Dunham makes a lay up at home against Whitefish on Saturday. (JP Edge photo)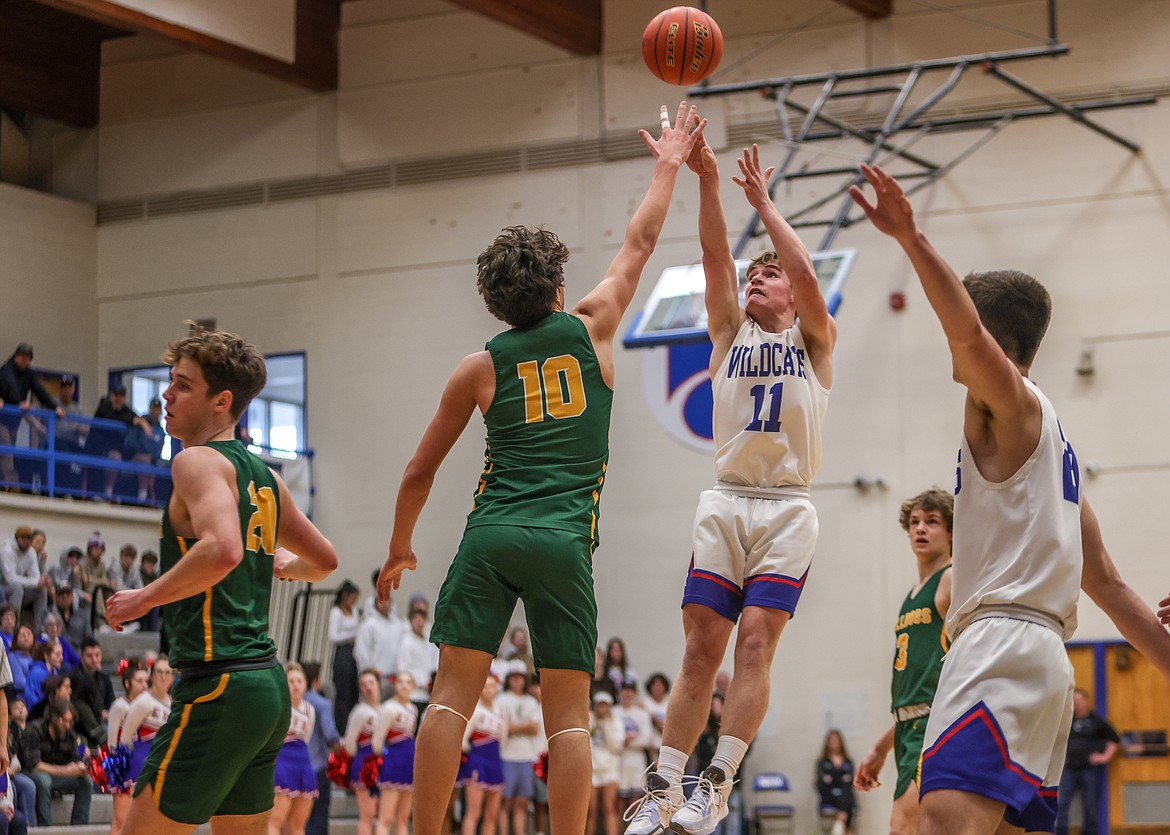 Junior Mark Robison takes a shot at home against Whitefish on Saturday. (JP Edge photo)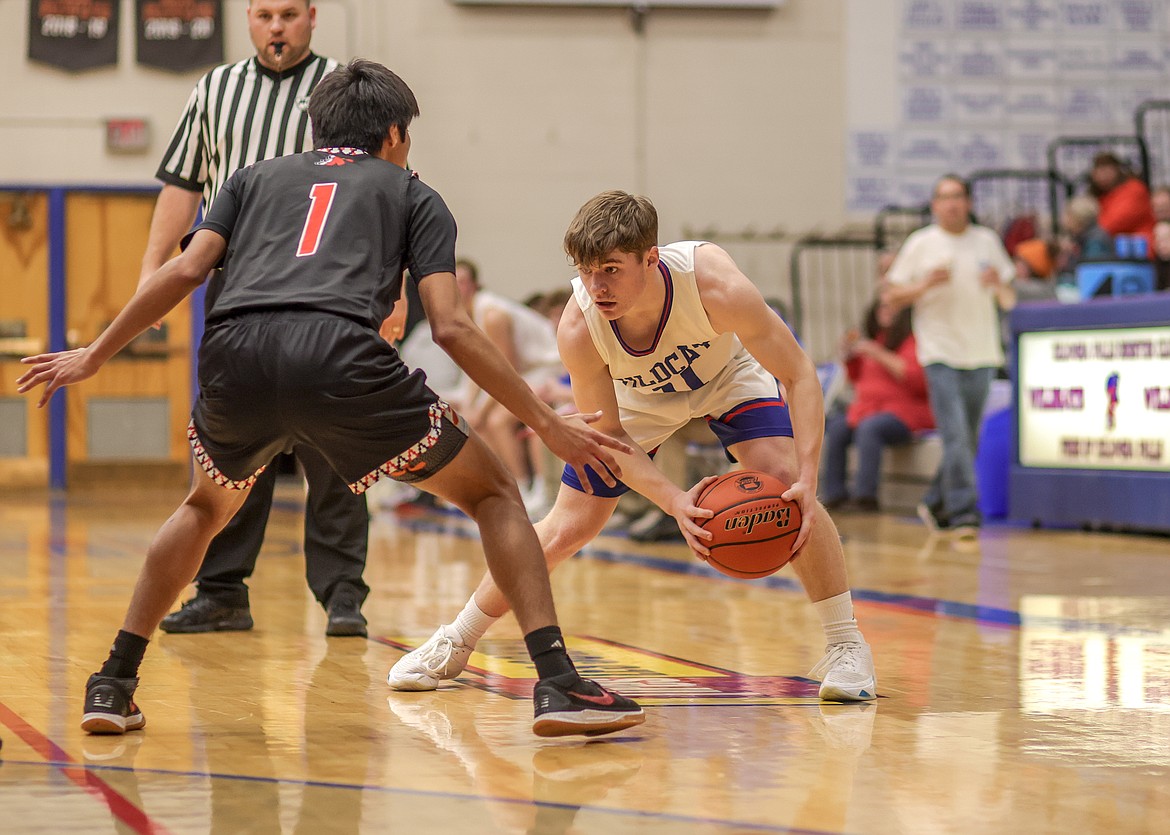 Junior Mark Robison faces off a Ronan opponent at home on Thursday. (JP Edge photo)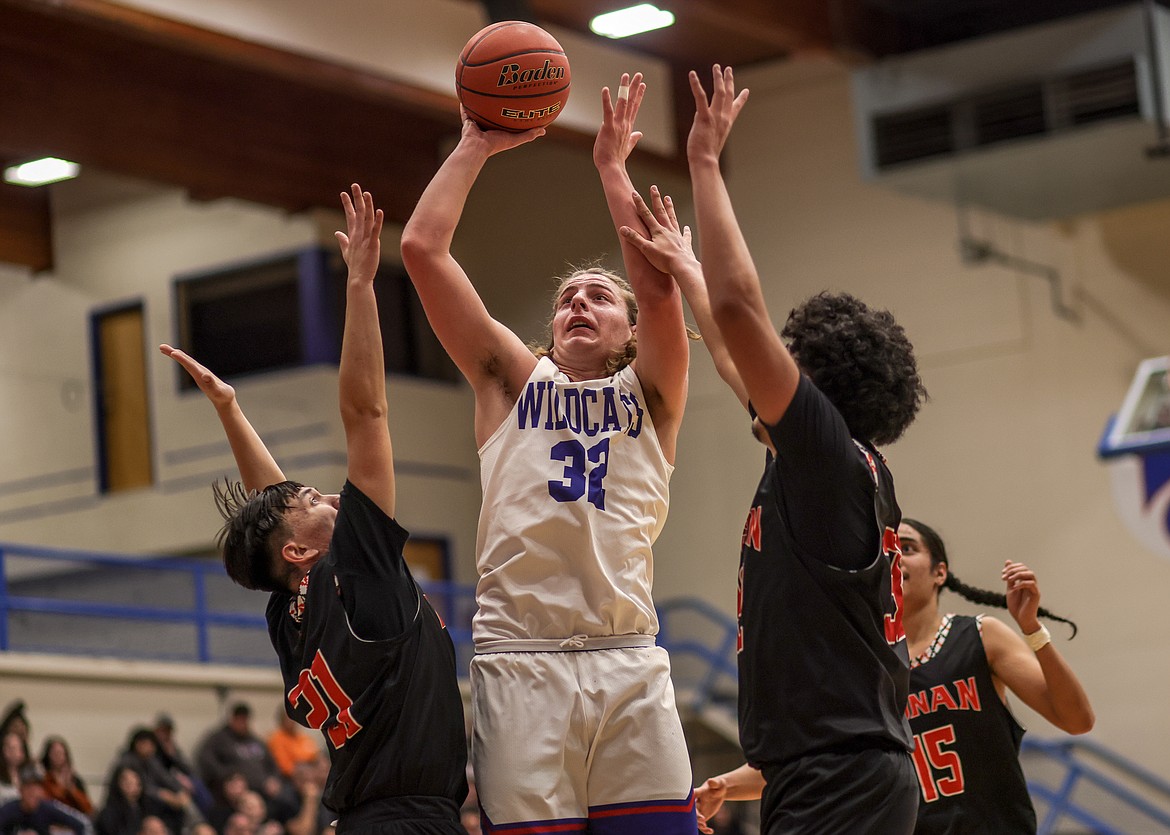 Junior Cody Schweikert goes for the basket against Ronan on Thursday against Ronan. (JP Edge photo)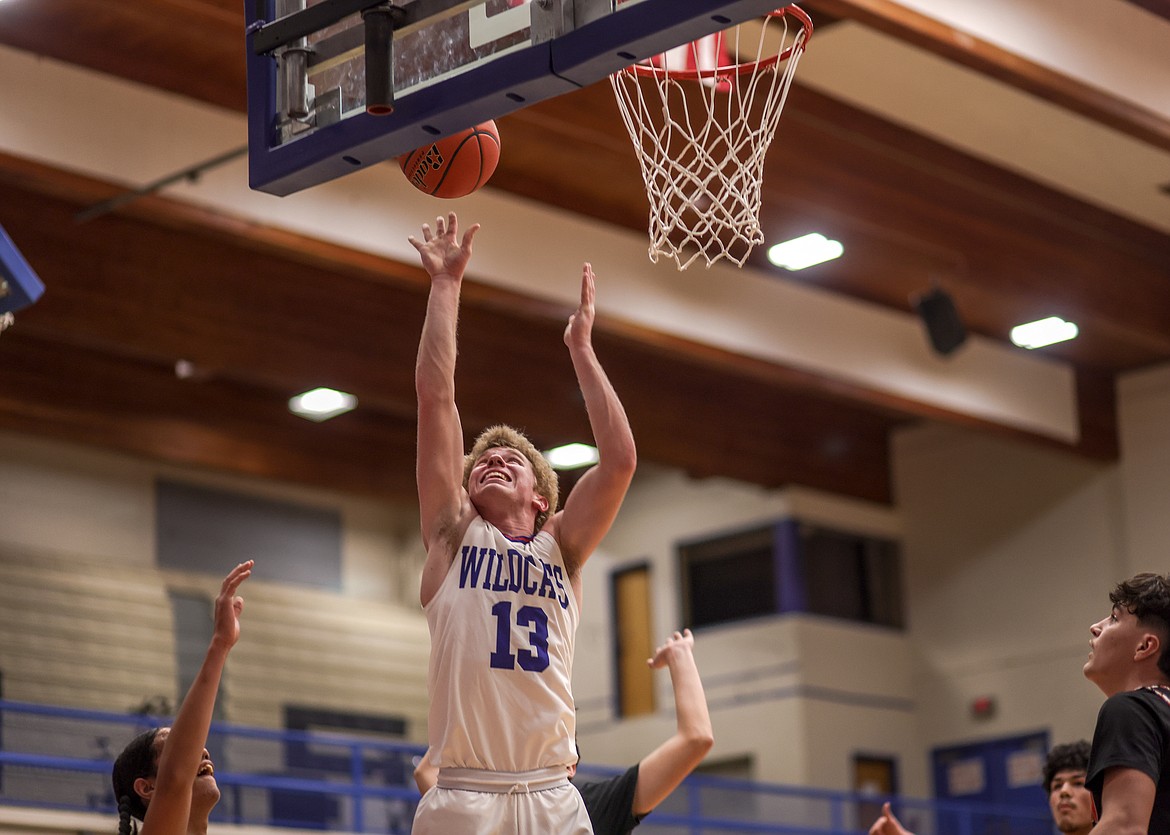 Junior Alihn Anderson makes a lay up at home against Ronan on Thursday. (JP Edge photo)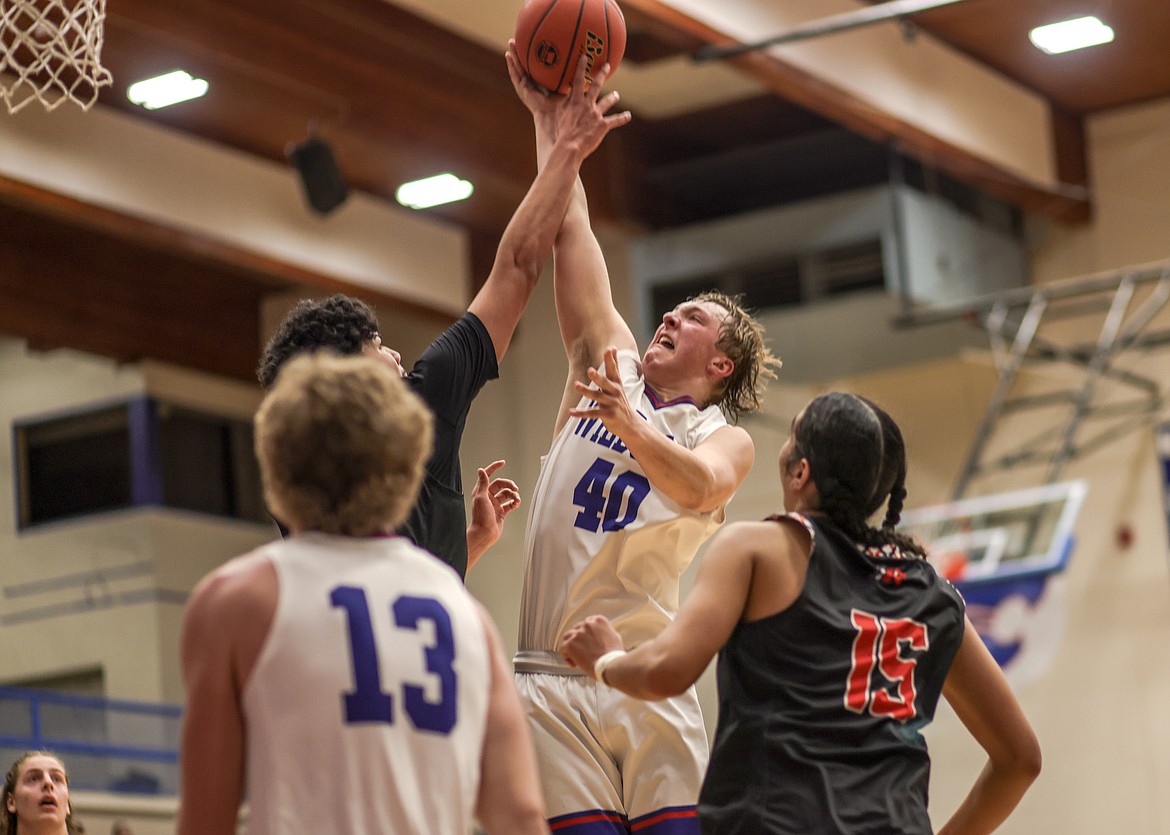 Junior Hunter goodman goes up for a ball against Ronan opponent on Thursday. (JP Edge photo)
Previous
Next
by
Hungry Horse News
|
February 15, 2023 2:00 AM
The Columbia Falls boys basketball team ended the regular season with an exclamation point, walloping rival Whitefish 74-47.
With the win the Wildcats saw their best regular season since 2015, going 9-1 in league play and 14-3 overall.
In 2015, the Wildcats won the Northwestern A tourney and took third at state, with an overall record of 20-4.
Fast forward seven seasons and there's some parallels to be seen — in all likelihood, the Cats will open the divisional tourney against Frenchtown — the same team they opened with in 2015.
But this divisional tourney has all the teams in the West vying for possibly five open spots— take fifth and that team can still make it to state via a play-in game.
The tourney looks to be a barnburner.
For coach Chris Finberg, the team is taking it a day at a time.
He said the goal was to get better every day this season and win the regular season conference title. They did that.
"Our next goal is to make it to state," he said.
The Cats are playing well. Alihn Anderson had an excellent week, with 19 against both Whitefish and Ronan last week. The Cats are also proving they can withstand a run from an opponent and still come out ahead. Ronan had 25 points in the third, but the Cats flopped the momentum in the fourth for the win, 59-53.
The offense flows through guard Jace Hill and he's been excellent all season long at spreading the scoring around. Against Ronan, he had 10 points, 10 assists and 10 rebounds.
This team has a variety of threats. Hunter Goodman came off the bench against the Bulldogs to score 14 and also had 8 rebounds.
The divisional tournament should see high drama.
"It's going to be a battle to get to the top four," Finberg noted. "The West is deep and talented."
The team to beat is probably Butte Central. The Maroons feature Dougie Peoples, who recently broke the school record for scoring with 44 against Corvallis.
Recent Headlines
---