Bear dead, man accidentally shot in grizzly encounter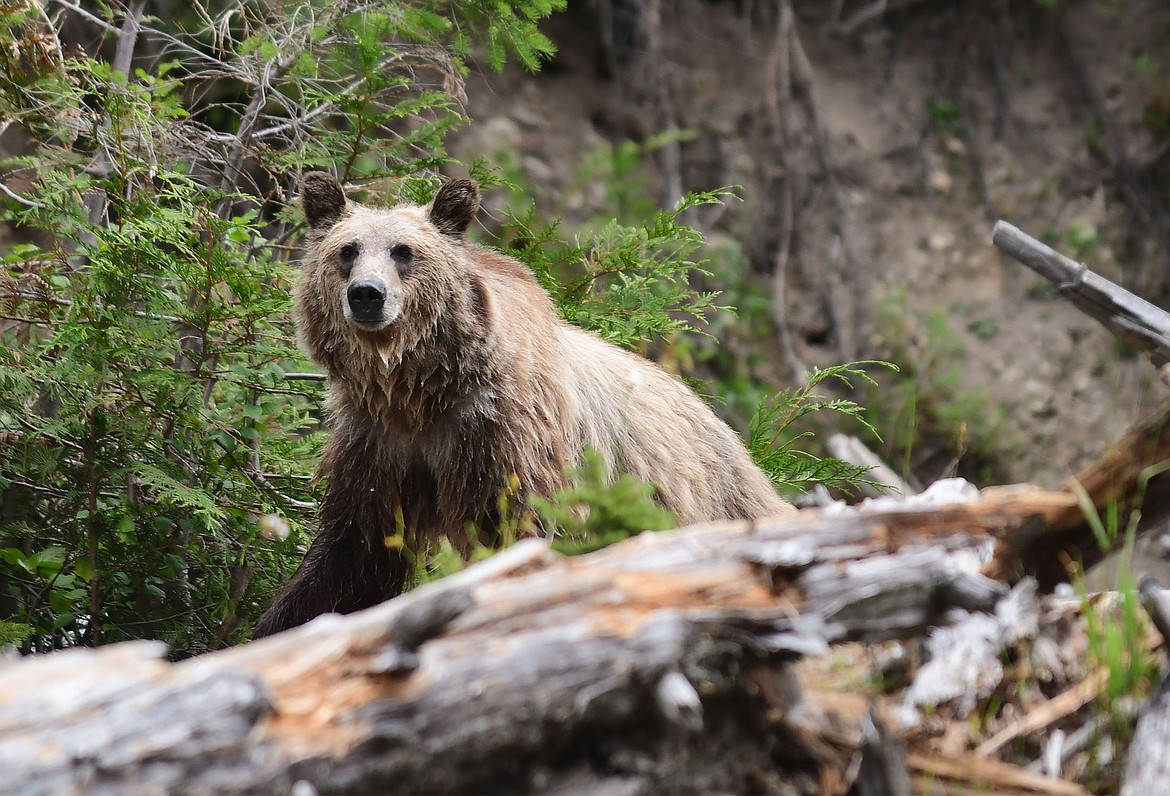 A grizzly bear in this file photo.
|
August 28, 2023 1:45 PM
A grizzly bear is dead and a man has a gunshot wound to the shoulder after two men encountered a sow with a cub at close range in the Whitefish Range Aug. 26.
According to Montana Fish, Wildlife and Parks, the two men were scouting for hunting season near Smokey Range Trailhead off Canyon Creek Road on the Flathead National Forest Saturday afternoon when they encountered a female grizzly bear with a cub.
The men were walking through a thick section of forest when they surprised the bears inside of 15 feet. The adult bear charged the individuals, and both men shot and killed the bear. One of the men was shot in the back shoulder accidentally during the incident.
The man was taken to the hospital and treated for a gunshot wound.
Montana Fish, Wildlife and Parks game wardens and members of the Wildlife Human Attack Response Team responded and investigated the incident. The bear's behavior appeared to be defensive in the surprise, close encounter with the two men.
FWP shared the initial findings with U.S. Fish and Wildlife Service law enforcement, and the USFWS concurred it was a self-defense situation. The grizzly bear did not have a history of conflict and was previously tagged for population monitoring work in 2009. The bear was approximately 25 years old. FWP continues to monitor the site for the cub.
FWP advises people to carry bear spray in grizzly country and to have it handy. One should also make plenty of noise when hiking in brush and avoid animal carcasses as well.
Hunters are advised that animal calls and scents used in hunting can also attract bears.
Recent Headlines
---