Head-on wreck on Highway 2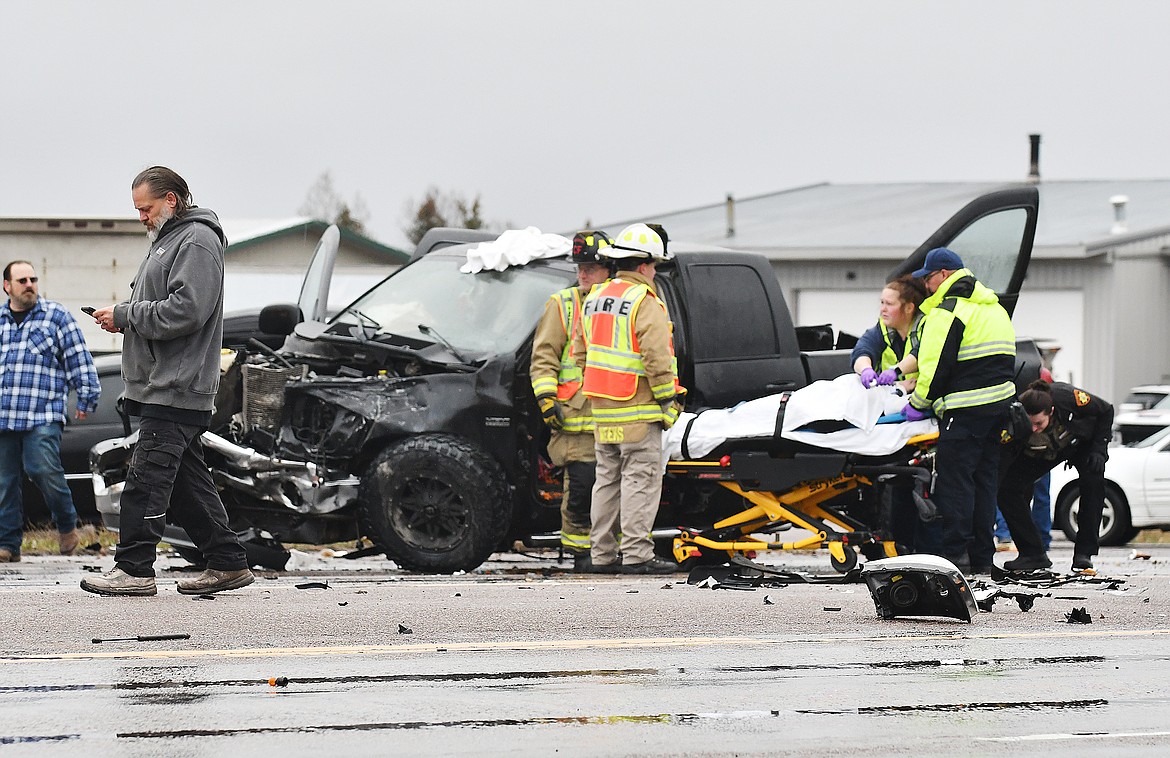 Emergency personnel treat a victim of a head-on collision Monday morning on Highway 2.
Columbia Falls firefighters and Three Rivers Ambulance responded to a collision between two pickup trucks on Highway 2 in front of Flathead Homes about 8 a.m. Monday morning.
A third vehicle suffered a shattered windshield and damage to the grill after debris struck it from the collision, which was at highway speeds, said Montana Highway Patrolman Laramie Stefani.
Stefani said a pickup truck pulled out in front of another pickup at near Flathead Homes.
Airbags deployed and fortunately, there were no serious injuries. Both pickups were totaled. Stefani said the fact that they were large pickups was a mitigating factor in the crash.
Five people were transported to the hospital for treatment of injuries and observation.
Recent Headlines
---