Glacier National Park's Camas Road opens to vehicles for the season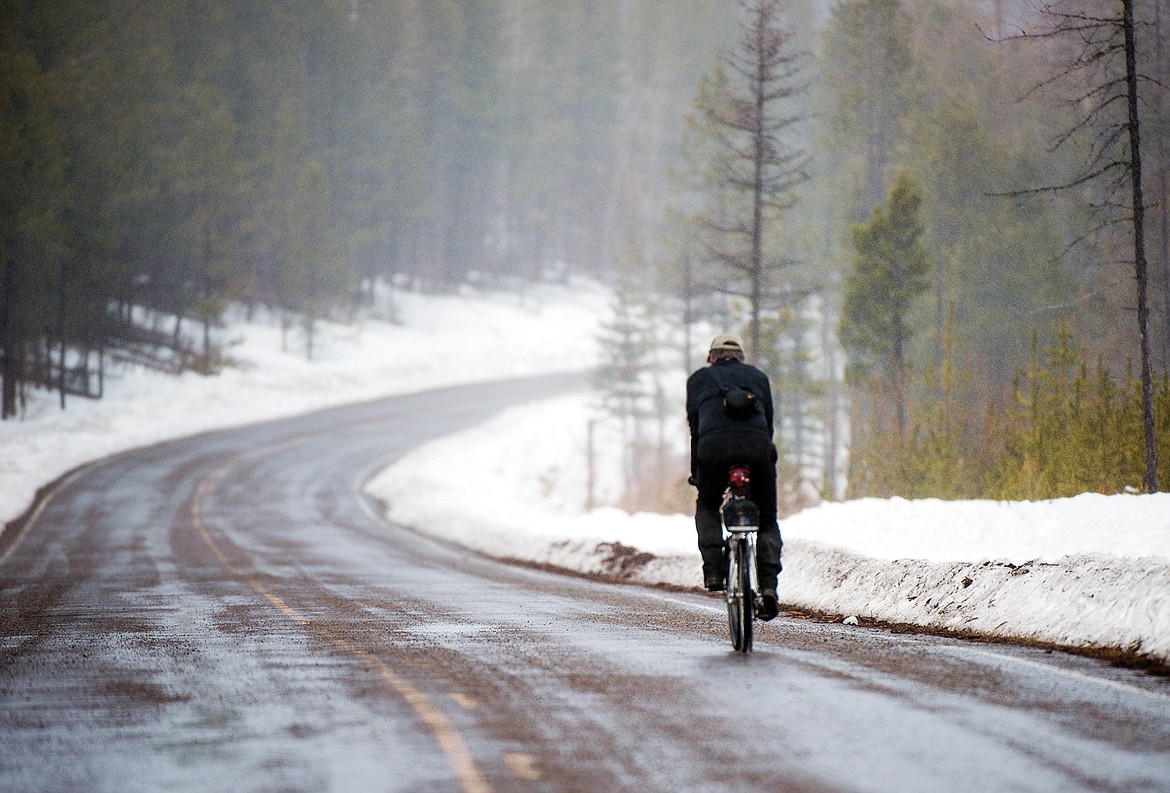 A cyclist heads up the Camas Road in early April in this file photo.
The Camas Road is now open to motor vehicles for the season in Glacier National Park. It opened earlier this week.
On the east side, the Going-to-the-Sun Road is open to motor vehicles to Rising Sun. Folks can hike beyond the gate as long as crews aren't working.
The Sun Road remains closed to all traffic on the west side — hiking, biking and vehicles — until May 5. The road is closed due to utility construction.
The Many Glacier and Two Medicine Roads are both plowed into the valleys. Crews have been working around the Many Glacier Hotel.
When Many Glacier is done, they'll then go back into Two Medicine and plow around the campground and picnic areas.
When crews aren't working people can hike beyond the gates, though the Park Service typically restricts bicycle use on the east side until later in the season for wildlife security reasons.
Signs at the gate show if the road is open to bikes or not.
Most trails in Glacier are still snow covered, though many have bare patches of ground as well at low elevations.
Recent Headlines
---