Jerry LaRoque, 80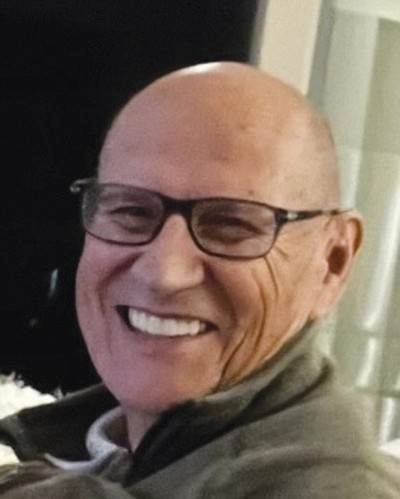 Jerry LaRoque (1943-2023): Beloved Teacher, Coach, and Adventurer
Jerry LaRoque, a devoted husband, father, and grandfather, as well as an accomplished teacher, high school basketball coach, and outdoor enthusiast, passed away April 4th at the age of 80. He leaves behind a legacy of love, commitment, and adventure that will be remembered and cherished by all who knew him.
Born in 1943, Jerry spent his life embracing the world around him, and his passion for life and adventure made him an inspiration to all who met him. He was married for 59 years to his high school sweetheart, Tisha LaRoque, and together they built a beautiful life and family.
Jerry dedicated 25 years to teaching in Montana, retiring in 2002. His career took him from town to town, coaching high school basketball and football and making a lasting impact on countless young lives. His love of sports began in his youth growing up in Williston, North Dakota where he played for the Coyotes alongside teammate Phil Jackson who later went on to play and coach in the NBA. Jerry played football in college before embarking on his teaching career. His crowning achievement in coaching came in 1974 when he led the Three Forks Wolves to their first state championship, defeating Terry in the Championship game. This historic win was made even more remarkable by the team's win over Manhattan in the Divisional Tournament, ending their impressive 41-game winning streak. Among the standout players on that championship team was Mick Durham, who later enjoyed a coaching career of his own, including 24 years coaching the Montana State Bobcats, with 16 of those years as head coach.
When he wasn't teaching or coaching, Jerry was an avid hiker and mountaineer. He spent his summers exploring the majestic peaks of Glacier National Park with his children, instilling in them a deep appreciation for the beauty and power of nature. His adventurous spirit never waned, even in retirement. He traversed the Continental Divide trail three different times from the Canadian to the Mexican border, first on a mountain bike and then twice on a motorcycle.
Jerry and Tisha continued to embrace life and new experiences during their winter months, camping in the Arizona desert with friends. There, they explored the breathtaking landscapes on motorcycles and RZRs, fostering a sense of community and fun. They would also make seasonal trips to Minnesota to watch his favorite team the Minnesota Vikings.
Jerry's dedication to his family was unwavering, and he made it a priority to support his children's activities and later travel the country to watch his grandchildren compete in sports. His love and commitment to family will be deeply missed, but his memory will live on through the countless lives he has touched.
Jerry is survived by his wife, Tisha, and their four children: Jennifer LaRoque, Aaron LaRoque and his wife Sara; Mark LaRoque and his wife Izumi; and Ryan LaRoque and his wife Jody. He also leaves behind his beloved niece Lisa (Nelson) Hawthorne and her husband Jim; his brother David and his wife Tammy; as well as seven grandchildren and numerous other nieces and nephews.
In lieu of flowers, the family requests that donations be made in Jerry's memory to a local youth sports organization or a charity of your choice. A celebration of life will be held at a later date to honor his incredible journey.
Recent Headlines
---