Golfers qualify for state tourney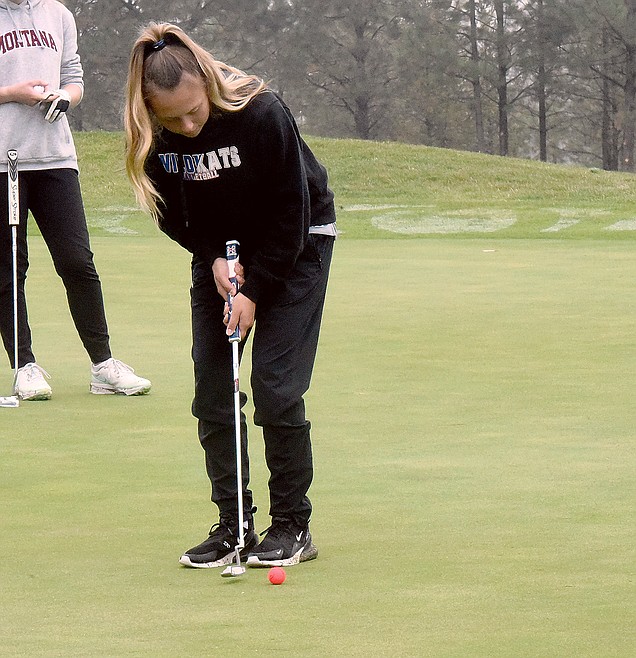 Addy Bowler lines up a putt at the Divisional tourney. (Scott Shindledecker photo)
|
September 28, 2022 12:15 PM
Columbia Falls will have four golfers headed to the state tournament this week, after qualifying Friday at the divisional tourney in Libby.
On the boys' side, Carson Settles, who tied for 14th, with a 87, along with Winslow Peters, 89, and Tucker Gonzales, 91, qualified for state.
On the girl's side, Addie Bowler shot a 104, good enough for 11th and a trip to state.
Other Columbia Falls golfers included Connor Presnell, 94, Evan Fisher, 97, Cloey Ramage, 118 and Gracie Harvey-Walters, 137.
Recent Headlines
---