Wildcats thump Loggers on the road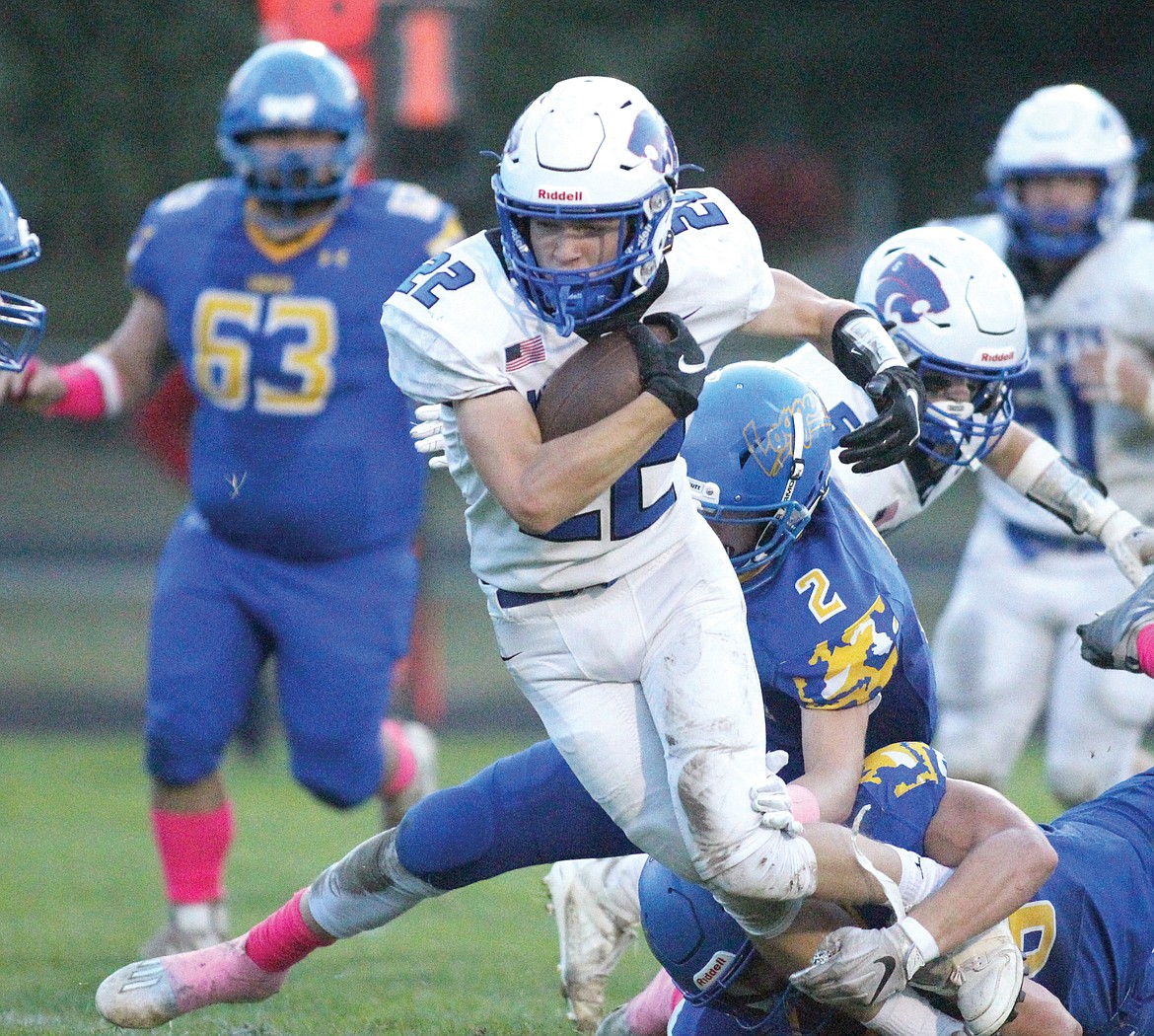 Reggie Sapa fights for extra yards against Libby. (Paul Sievers photo)
|
September 21, 2022 1:00 PM
Hungry Horse News
Columbia Falls took care of business on the road against Libby Friday, walloping the Loggers 49-7 in football conference play.
Junior quarterback Cody Schweikert threw for 311 yards and six touchdowns.
Schweikert completed 11 of 12 passes for the Wildcats, including scoring strikes of 62, 41 and 4 yards to Jace Hill. Hill had four catches for 132 yards.
Reggie Sapa caught one scoring pass and threw for another — 24 yards to Lane Hoerner — for Columbia Falls. Sapa played the second half behind center, as the Cats were up 49-0 at the half.
Jace Duval had three catches for 84 yards and a TD and Justin Windauer had three catches and a TD for the Wildcats as well.
The Cats rolled up 483 yards of offense.
Coach Jaxon Schweikert said they had over 400 yards offense in the first half alone. The goal was to come into Libby, get a win and come out healthy.
Mission accomplished.
"They played lights out," Schweikert said.
The defense stopped Libby's running game in particular.
"We shut them down last year and we shut them down this year," Schweikert said.
Kai Golan hit all the extra points for the Cats. The team has a bye this week and then face a showdown against Polson for homecoming the week after.
Polson is lead by senior quarterback Jarrett Wilson and like the Cats, the Pirates are 4-0. It should be a great game.
Schweikert is confident in his defense.
"Our defense can adjust to the spreads," he said.
Having said that, he knows Wilson has great lateral quickness and the ability to make something out of broken plays.
"We just have to be us," he said.
Recent Headlines
---