A show of soccer goodwill at Browning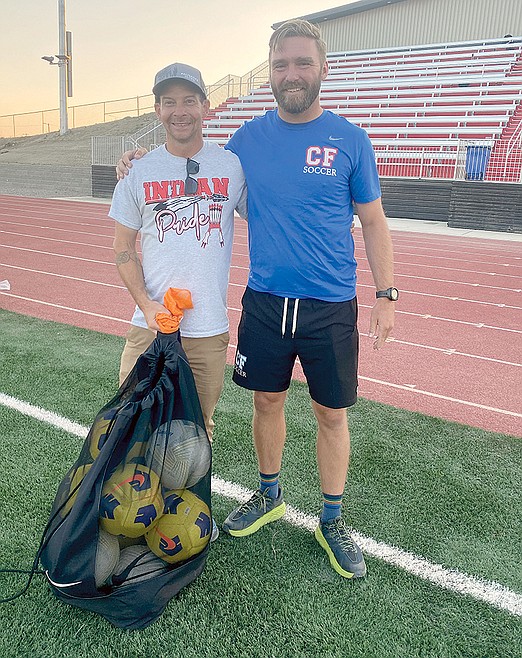 Columbia Falls froshmore coach Kraig Moore, right, and Browning coach Greg Klauk with the new soccer balls. (Photo provided)
|
September 14, 2022 7:50 AM
Hungry Horse News
As a gesture of goodwill to a brand new soccer program, the Columbia Falls froshmore soccer teams gave a dozen brand new soccer balls to the fledgling Browning soccer program last week.
The Cats gave them 10 brand new Nike soccer training balls and two Nike premier game balls.
This is the first year of Browning playing soccer.
"A small gift to help get their soccer program started," coach O'Brien Byrd said.
Columbia Falls won the game, 6-1. The Cats went up 3-0 at the break, but Browning got on the board in the second half.
Recent Headlines
---