Cats thump Bigfork, face showdown against Bulldogs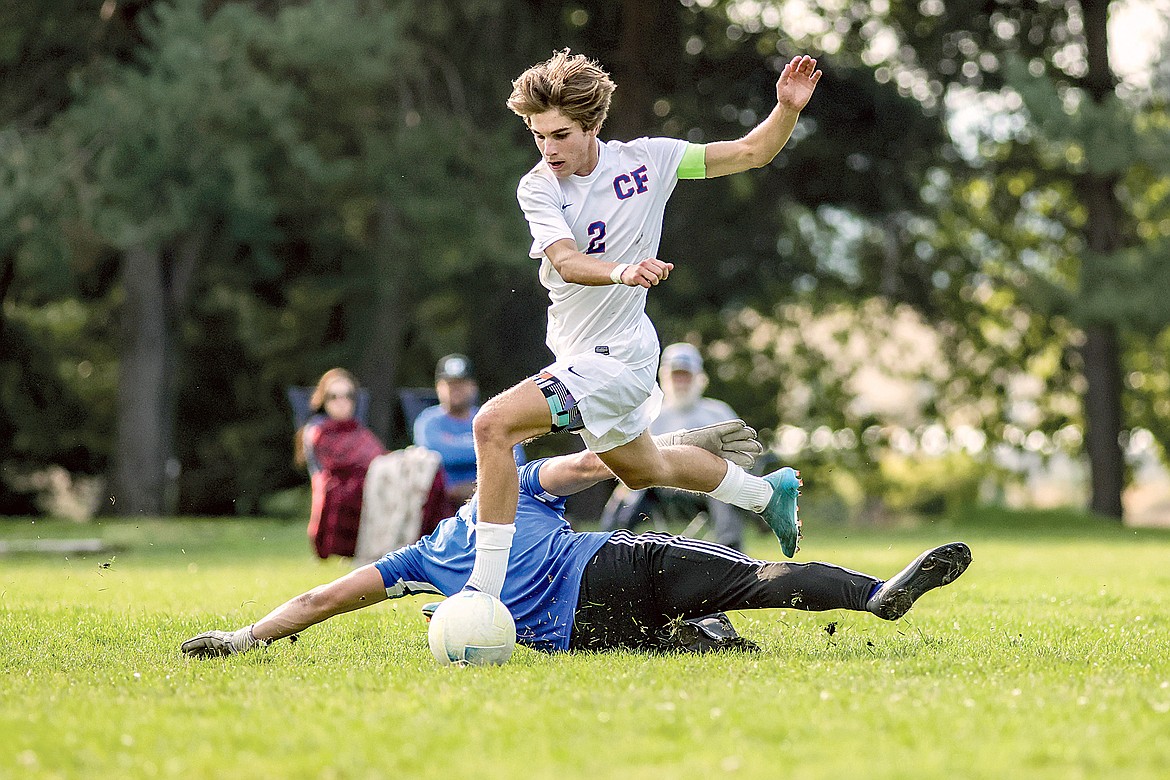 Senior Walt Nichols makes it past the keeper to score a goal on Thursday against Bigfork. (JP Edge photo)
|
September 14, 2022 7:10 AM
Hungry Horse News
The Columbia Falls boys soccer team walloped Bigfork last week on the road, 7-0. The Wildcats were up just 1-0 at the break, but scored six unanswered goals in the second half.
Nico Lang got the Cats on the board in the first half. Finley Sundberg and Adam Schrader had two goals in the second half to lead the Cats.
Kai Golan had a goal as did Walt Nichols.
The Cats' defense held Bigfork to just two shots on goal.
Coach O'Brien Byrd said he was pleased to see the scoring coming from all parts of the team.
"We're getting some goals from our defenders with guys like Schrader," he said.
Columbia Fall had 13 shots on goal.
The Cats face conference rival Whitefish Thursday on the road. The last time the two teams met was in the state championship, which went in the Bulldogs' favor.
This time, the Cats will look for payback, as they return almost the entire squad from last year's championship run, which came down to the wire when the Cats just missed a chance to tie it with a penalty kick in the closing seconds.
Whitefish hasn't lost a game in four seasons.
"We'll give it everything we've got," Byrd said. "(Whitefish) hasn't lost in four years. We're very aware of that."
It should be a great game as both teams are 5-0 heading into the match.
Gametime for the girls is 3 p.m. and 5 p.m. for the boys at Smith Fields.
Recent Headlines
---