Girls second, boys fifth at divisional race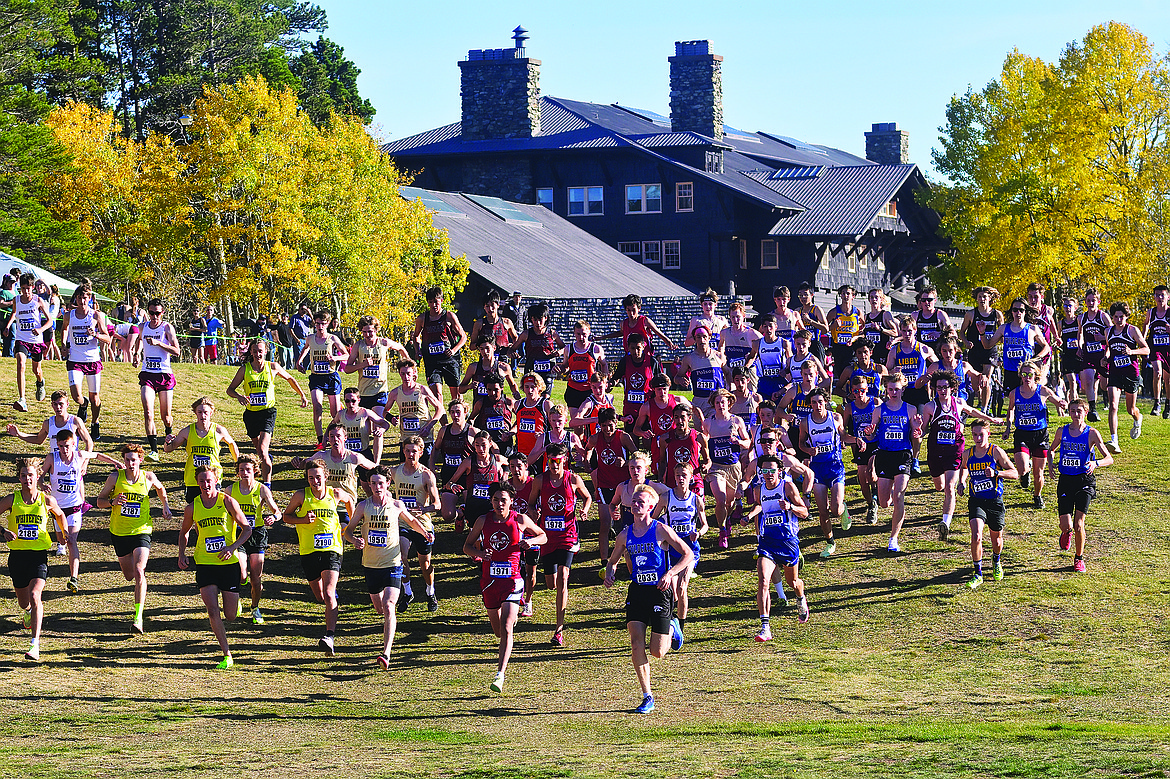 The boys Western A cross country race starts behind the Glacier Park Lodge in East Glacier Saturday. (Chris Peterson photo)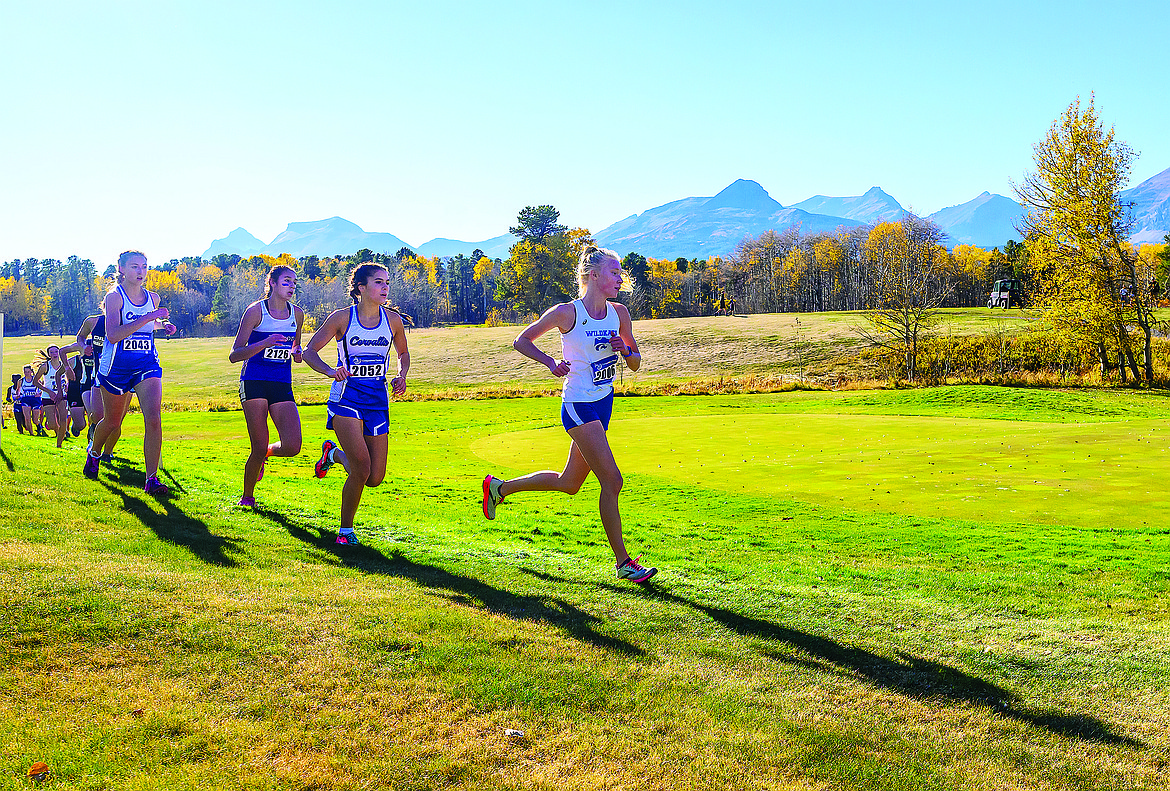 From left, Mya Badger, Marissa Schaeffer and Ally Sempf run the course at the Western A divisional meet in East Glacier on Saturday. (Chris Peterson photo)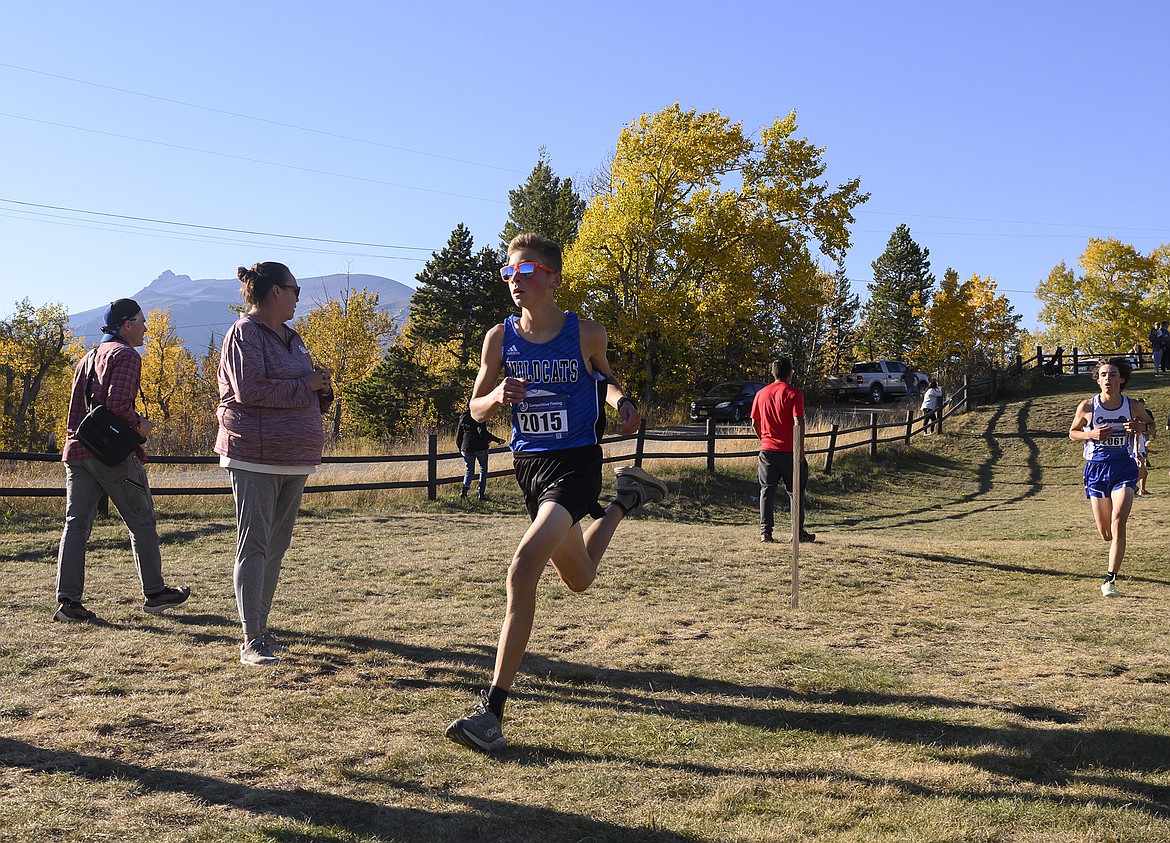 Freshman River Blazejewski in the boys Western A cross country race on Saturday in East Glacier. (Chris Peterson photo)
Previous
Next
by
Hungry Horse News
|
October 19, 2022 9:00 AM
It was a gorgeous run, but the Columbia Falls girls cross country team came up just seven points shy of a Western A title Saturday at the Glacier Park Lodge Golf Course, taking second to Corvallis. Top runner for the girls was Siri Erickson who took fifth with a 21:02.2. Laurie Davidson of Corvallis took first.
Mya Badger was 10th for Columbia Falls while Marissa Schaeffer took 11th. Ally Sempf took 13th, freshman Findley Dezzani was 21st and Courtney Hoerner was 24th to round out the scoring for the Cats.
The boys team took 5th overall. Whitefish won the title. Top runner for the Wildcats was freshman River Blazejewski who took 18th with a 18:19.2, followed by Lucas Peterson, 19th, Quinn Clark 22nd, Logan Peterson 23rd, Jonathan Blankenship, 31st, Oliver Kress, 34th and Hayden Mohr-Mead, 45th.
They travel to Missoula this Saturday for the state A championship.
The race had a spectacular backdrop, as the golf
course is overshadowed by the peaks of Glacier National Park to the west. The race started and finished in the back lawn of the historic Glacier Park Hotel.
"Our girls did well. Corvallis girls came out to compete, though, and they were outstanding. I already knew we were in a tight battle at state, and this divisional meet proves it. We'll see what our legs, minds, and hearts have to give on Saturday at state. I have a lot of faith in this group of girls," coach Jim Peacock said. "Our boys' team had a rougher go of things. We had a couple good individual performances, but overall as a team, we were pretty flat, and we didn't match the competitive drive of the teams that beat us. At state this weekend, there are about 10 teams capable of finishing with hardware (top three teams place). We are in that group, but it will take our best efforts as a team and as individuals.
All I can ask is that we give our best as a team this weekend. Running our best, I believe we can find the podium, and we can be proud of our effort regardless of the place if we compete at our best."
The weather could be challenging Saturday.
It's expected to be much cooler with a chance of rain and possibly even some snowflakes, the National Weather Service is predicting.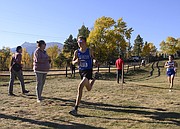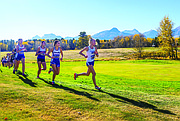 Recent Headlines
---