Patricia "Pat" Claudene Macdonald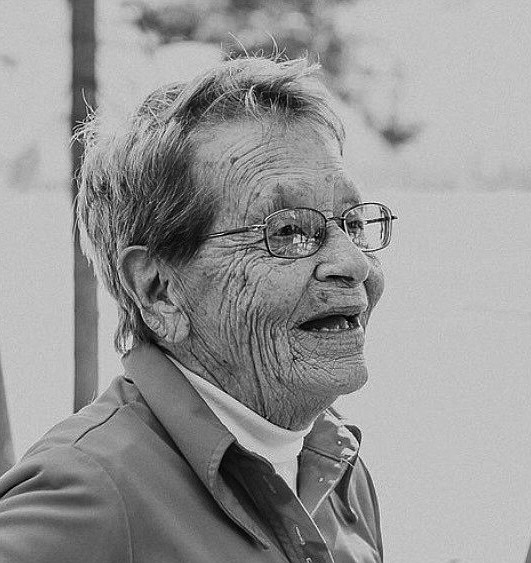 Patricia "Pat" Claudene Macdonald
|
October 12, 2022 7:40 AM
Patricia "Pat" Claudene Macdonald, 84, of Columbia Falls, passed away Oct. 4, 2022. She was born March 30, 1938 in Madison, Wisconsin to the late Melvin Miller and Violet Claudene Miller (Strommen).
Pat loved her kids and grandkids unconditionally. She was selfless, forgiving and a great listener. Some of Pat's hobbies included gardening, bowling, cross country skiing, softball, volleyball, and reading. Pat was an excellent cook and was known for her Lefse, fried chicken and dinner rolls. She was a true patriot and was involved with Cub Scouts as a "Den mother."
Pat was a proud member of the Eagles club, local VFW and United Veterans of Flathead Valley. She also held a former role as president of the Eagles Auxiliary. Pat had a morbid sense of humor and would bring her skeleton friend "Slim" around, who she always dressed for the occasion. She was small, but her growl was feared by many. Pat was great at keeping up with politics and sports. Her favorite NFL team was the Green Bay Packers.
Pat is survived by son, Mitchell E. Johnson (Renée); daughter, Donna Foultner (William); son, Donald Johnson (Nicole); daughter, Shelly Macdonald; son, Roderick Macdonald; son, Billy Ray; daughter-in-law, Sandra Johnson; 23 grandchildren; 31 great-grandchildren; one great-great grandchild; brother, Mike Miller; and numerous nieces and nephews. In addition to her parents, Pat is preceded in death by her husband, Don "Mac" Macdonald; son, Mike Johnson; and sister, Bev Holbrook.
A celebration of Patricia Claudene Macdonald's life was held Sunday, Oct. 9, 2022 at Columbia Mortuary, 1010 4th Avenue West, Columbia Falls, MT 59912. To send online condolences, please visit www.columbiamortuary.com.
Recent Headlines
---