Spikers split last week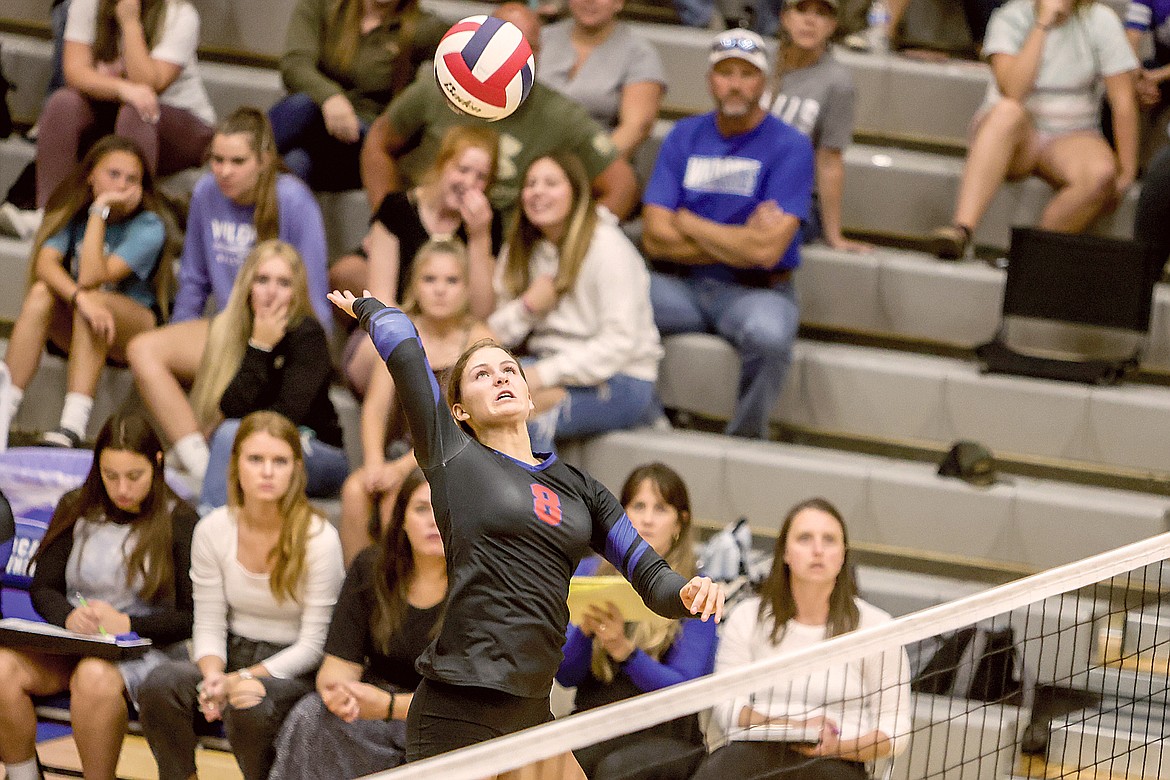 Sophomore Emalee Alton goes up for a stike against Whitefish at home on Tuesday. (JP Edge photo)
|
October 5, 2022 12:15 PM
Hungry Horse News
The Columbia Falls volleyball squad split the bill last week. On Tuesday, the girls dropped Whitefish in five sets, 27-25, 23-25, 25-21, 19-25, 15-10.
Maddie Moultray had 15 kills in the win.
Kierra Kemppainen had 37 assists.
"We had to fight for every point. I love matches like this because you can't replicate the pressure and intensity the players experience in practice! Super proud of these girls," coach Jolandie Brooks said.
Later in the week they lost to Polson in five, 22-25, 25-17, 19-25, 25-8, 15-9.
Moultray had eight kills in the loss. Ellie Stutsman had five aces for the Kats.
Recent Headlines
---