Girls cross country wins a pair of meets as postseason nears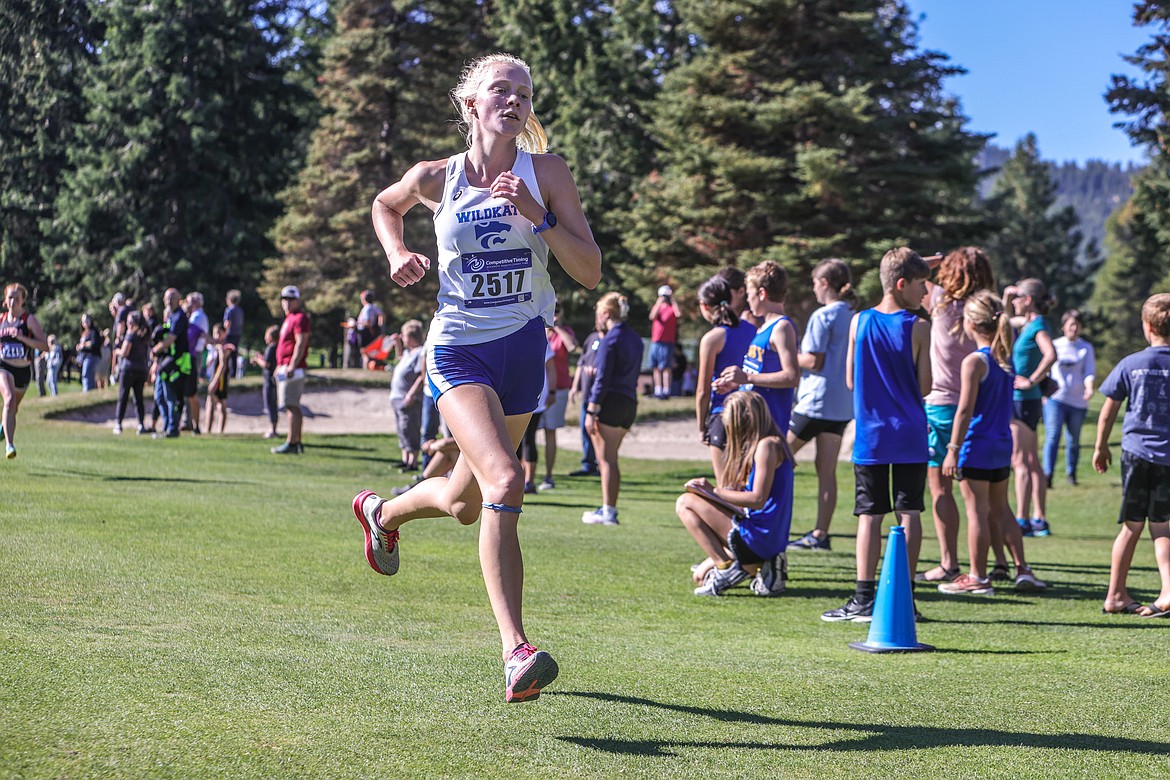 The Columbia Falls cross country team had a solid week on the course. On Tuesday the girls won the Whitefish meet.
|
October 5, 2022 6:15 AM
Hungry Horse News
The Columbia Falls cross country team had a solid week on the course. On Tuesday the girls won the Whitefish meet.
Siri Erickson was second behind Lilli Rumsey Easch, of Flathead. Easch is also from Columbia Falls and has been having a great year for the Bravettes. Her mom, Jesse Rumsey, is the coach for that school.
Erickson was just about 17 second behind Easch, who clocked a 17:21.68. The Wildcats had four runners in the top 10.
Ally Sempf was fifth, Marissa Schaeffer was ninth and Courtney Hoerner was 10th. Mya Badger came in at 11th.
The boys took third. The top runner for the Cats was Quinn Clark who took 10th with a 18:25.24.
On Saturday, the teams competed in the Wilderness Run in Libby on a course that's hilly and a little shorter than a standard 5K, at 2.9 miles.
"The first mile is rolling hills on a double track trail, then mile two switchbacks up a ridge on a logging road.  The remaining 0.9 miles switchbacks back down the ridge on a logging road, making the last mile or so pretty quick, but you don't make up for the time lost on the big ascent up the ridge.  Additionally to the hills, running on trails with uneven rocky ground also slows times down considerably.  Between the race distance and the extreme terrain, it's really hard to use race times as a measure of how we ran.  The benchmark for performance was to see how we compared against other teams we've raced against throughout the season," coach Jim Peacock said. "Our teams ran well.  The kids were mentally tough and strong on the big mile climb, and they did a great job finding another gear to speed through the final mile."
The girls won the meet with a perfect score of 15, Peacock noted.
Erickson won the race, running a steady effort throughout. The first eight runners finished in the top 10 places.
The boys also won the meet and had a really low score of 18 points, finishing with five boys in the top seven places of the race.  Logan Peterson was the overall winner of the race.
The regular season wraps up this week.
Varsity travels to Helena to complete in the 7 on 7 meet on Thursday.  Saturday, the JV teams will race in Pablo at the Mission Valley Duals.
Recent Headlines
---