Jamison recognized for conservation work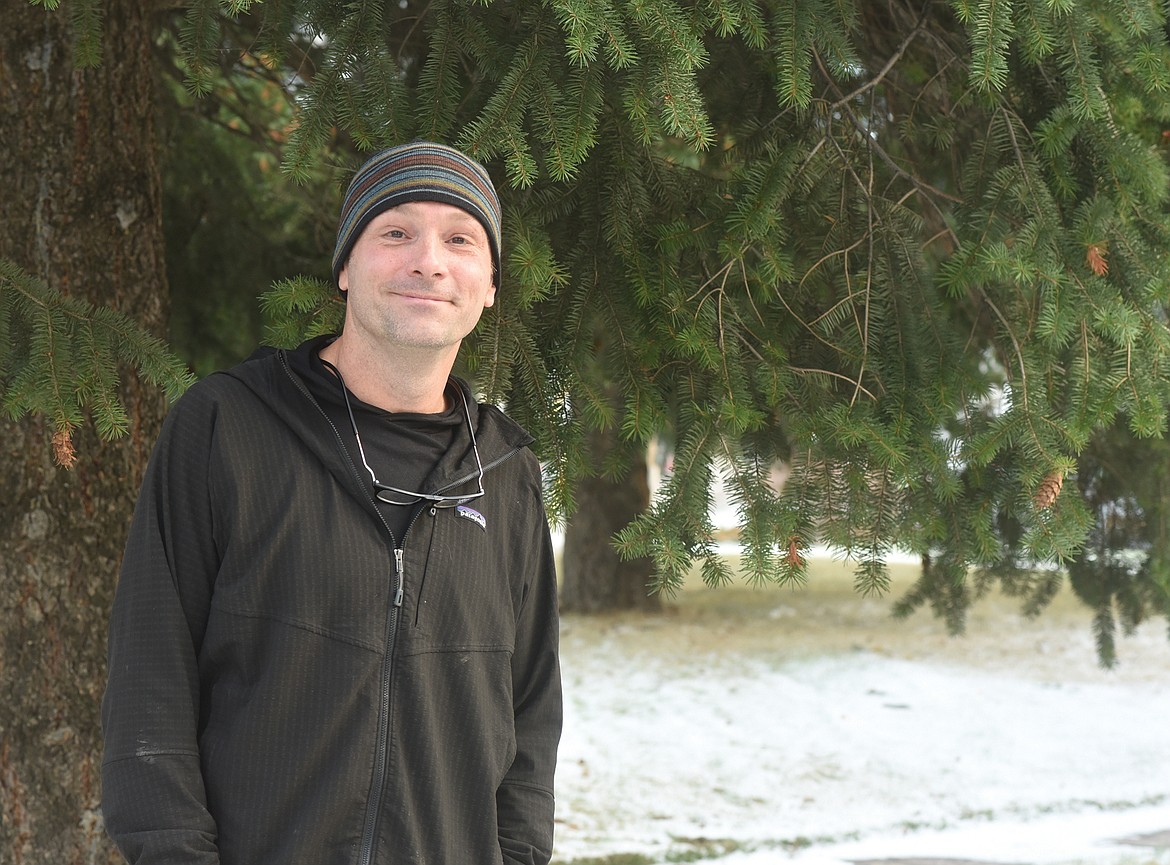 Michael Jamison poses for a photo outside the Hungry Horse News offices.
by
CHRIS PETERSON
Editor
|
November 23, 2022 7:50 AM
By CHRIS PETERSON
Hungry Horse News
His only child was born in a cabin up the North Fork of the Flathead. One of his first assignments as a young journalist was howling for wolves with renowned wolf biologist Diane Boyd up the North Fork.
So yes, Michael Jamison has a soft spot for the North Fork. While he doesn't live there full time, it still is home and he's worked tirelessly over the years to make sure it stays one of the best backyards in the United States of America.
Earlier this month, the North Fork Preservation Association named Jamison its Glacier National Park Stewardship Award recipient for 2022.
"Michael Jamison is a passionate, timeless, bold, thoughtful and fearless leader in the world of conservation in a universal sense. He literally knows no boundaries in his efforts. The North Fork wouldn't be what it is today without him," Flannery Coats Freund, President of NFPA said. 

Jamison is a longtime Montana resident. He has a graduate degree in journalism from University of Montana and worked for several years at the Hungry Horse News as well as a reporter at the Missoulian for 14 years, focusing his coverage on the Glacier National Park region, providing an emphasis on natural resource/policy and science reporting. His reporting earned him numerous national awards recognizing his career contribution to writing about environmental and conservation history, and the interaction between people and landscapes. He is currently the Campaign Director for National Parks Conservation Association's Crown of the Continent Initiative.Jamison notes the North Fork is a special place, most notably because "you're not on the top of the food chain. I enjoy that. It makes you feel like you're living your life."
For example, at any time, a hiker might run across a deer carcass that was taken down by a mountain lion that was run off by wolves and the wolves were run off by a grizzly and the coyote and ravens are now chewing on the scraps.
He said it was an honor to be recognized by people that are friends. The award comes with a small stipend. Jamison said he'd like to use it to set a free bar tab so fellow conservationists could have a pint on him at the Home Ranch Bottoms Bar. The Glacier National Park Stewardship Award is given out by the North Fork Preservation Association every couple of years to recognize the work of local conservationists and their commitment to the Crown of the Continent.  The award was founded by Headwaters Montana and was formerly known as The Jack Potter Stewardship Award. Former recipients include Glacier Park biologist Lisa Bate, FWP biologist Tim Manley, Glacier Park ranger Brad Blickhan and conservationist Dave Hadden. If a person knows someone  who deserves this recognition let NFPA know by visiting  www.gravel.org or by contacting any of its members listed on the website.

Recent Headlines
---