Glacier says it hasn't made a final decision on Two Medicine, Many Glacier reservations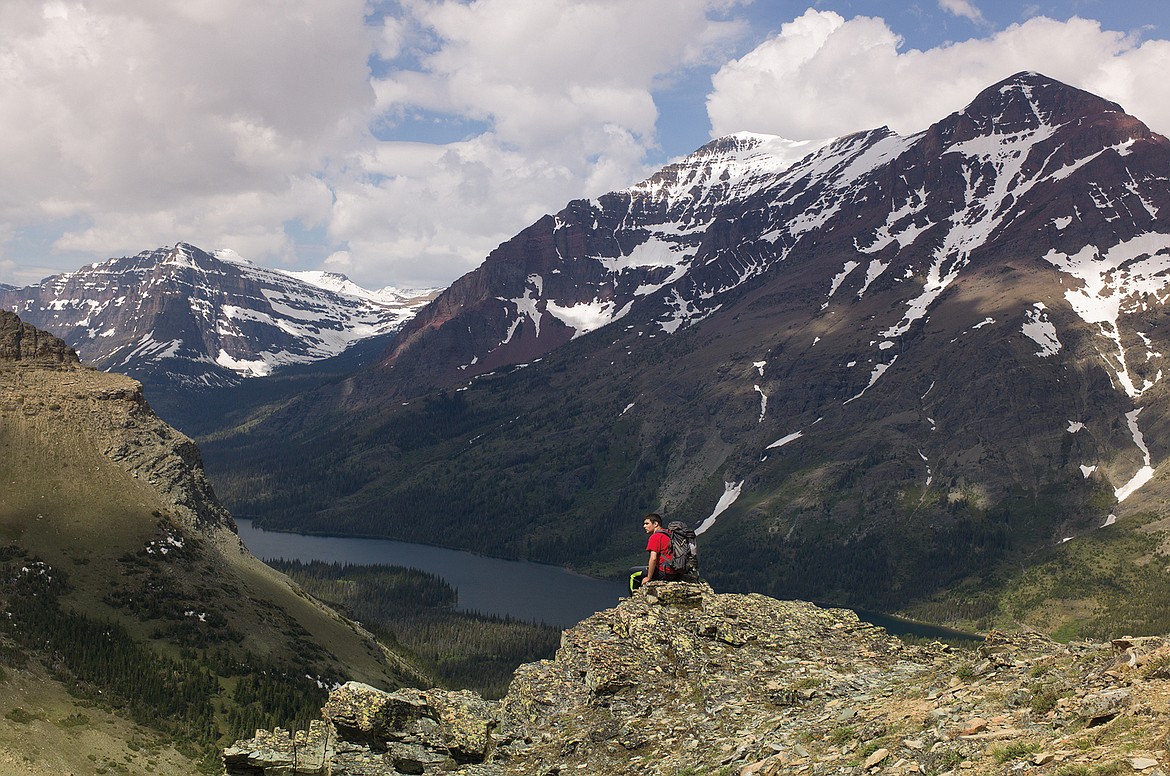 Rising Wolf Mountain looms in the background as this hiker takes in the views of Two Medicine in Glacier National Park.
|
November 18, 2022 8:55 AM
Glacier National Park said Friday it has not made a final decision on whether to implement a reservation system for the Two Medicine and Many Glacier valleys.
Park officials at a meeting on Thursday with east side businesses talked about the prospect of an expanded reservation system. The tone of the meeting was that the park was going to implement a similar system as to what is already required for the Going-to-the-Sun Road and the North Fork of the park.
But on Friday, park spokeswoman Gina Kerzman clarified that a final decision has not been made. That should come in December.
The idea of a reservation system for the two east side entrances was not popular.
One business owner, for example, said the east side doesn't have the room capacity like the west side to overload the entrances.
But with an east-side reservation system, there was the distinct possibility that a person could book a room on the east side and not get in, while a person on the west side could.
The problem is Internet access on the east side can be spotty, while west side is more reliable.
All reservations are taken through the federal government's website at Recreation.gov. But if a person has a slow Internet connection, it can be almost impossible to get a reservation.
Last year reservations were required to access the North Fork and the Sun Road from Memorial Day through the weekend after Labor Day. Half were available 120 days in advance and the rest 24 hours in advance. The day in advance reservations could be extremely difficult to get, however, as they typically sold out in minutes.
Still, park officials in the Thursday meeting touted an east side reservation system as a way to guarantee access to the valleys.
They noted that both entrances routinely closed due to overcrowding during the summer months.
Last summer, Two Medicine closed 22 times due to overcrowding, while Many Glacier closed 57 — in short, just about every day during the peak season.
In Many Glacier, the wait for the valley to reopen lasted about 2.8 hours, while Two Medicine was just under two hours.
Recent Headlines
---