Wick, school board, receive top honors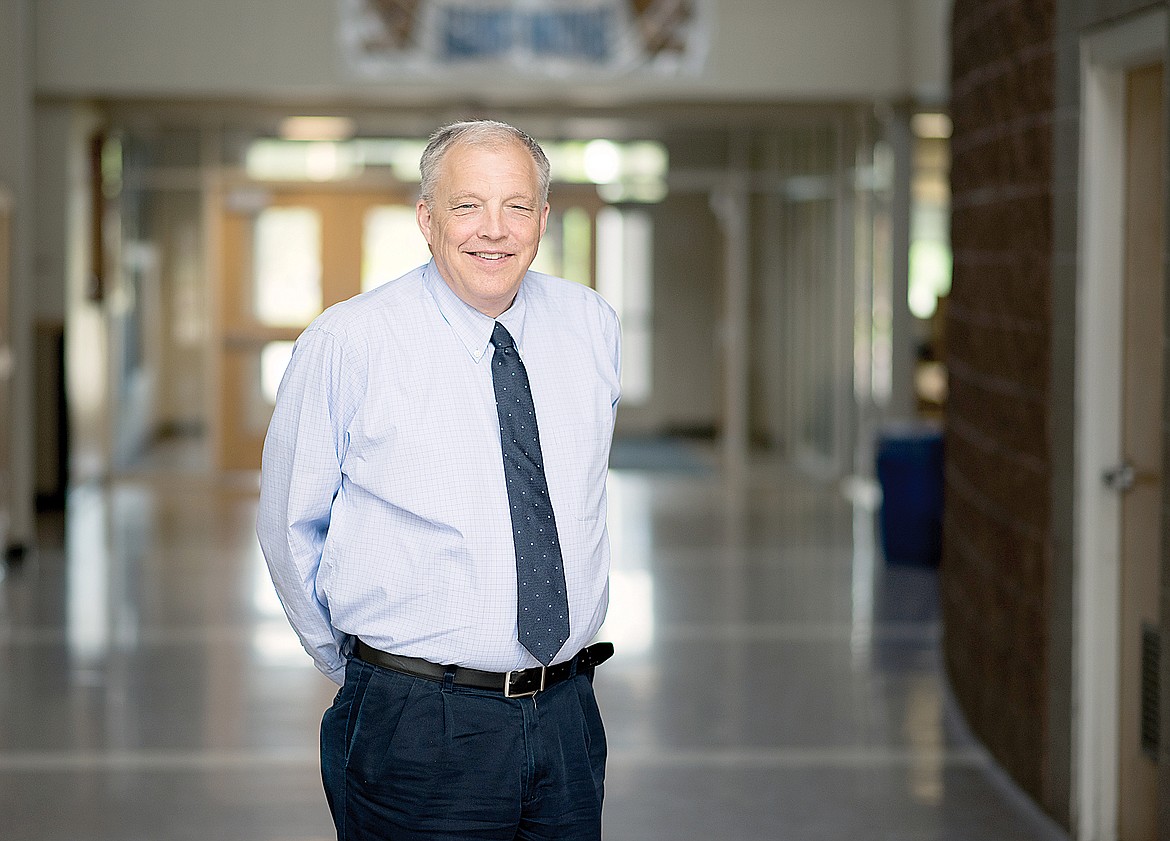 Superintendent Dave Wick in this file photo.
|
November 2, 2022 7:35 AM
Hungry Horse News
The Columbia Falls School District 6 board of trustees and superintendent Dave Wick were recently recognized by their peers.
The School Administrators of Montana earlier this month recognized the Columbia Falls School board as its 2022 school board of the year.
The board was nominated by Wick for the award.
Wick and the association noted the current board members, as well as their predecessors, "have consistently and doggedly pursued excellence in providing education for the students of Columbia Falls. In the more than 25 years Mr. Wick has worked with the Board, he has seen them follow their vision of 'creating an atmosphere of excellence, where individuals are valued, differences are respected, and students are prepared for their futures," the association noted.
The association also said the longevity of the board members speaks to its lasting commitment to education. Recently retired board members Gail Pauley and Larry Wilson served for 26 and 24 years, while current board members have served 33 years, 26 years, and 18 years.
"This stability has led to tremendous community trust, as well as extremely knowledgeable decision making," the association said.
Current members of the board are Jill Rocksund (Chair), Dean Chisholm (Vice Chair), Barbara Riley, Keri Hill, Casey Heupel, Wayne Jacobsmeyer, Justin Cheff, and Heather Mumby.
Cheff and Heupel were recently elected to the board.
The board has steered the school district through some trying times in past few years, including Covid-19, cyberthreats and challenges to school curriculum.
Wick in turn, was the 2022 G.V. Erickson Award recipient.
The G.V. Erickson Award is given to a member of SAM who has made the greatest contribution to the betterment of education in Montana. This is the most prestigious award a school administrator in Montana can receive, the organization noted.
Wick was nominated for this award by Jon Konen, principal at Columbia Falls High School.
"What is not found on Dave's resume is his constant pursuit in advocating for students. He has worked with local, state, and federal leaders to meet the needs of not only students and families, but also the educators he works with," Konen said in his nomination letter. "Every day you will find Dave meeting with students, staff members, board members, and community members face to face. He is always working on building the leadership capacity of the people he serves. This servant leadership philosophy is evident as he meets with food service workers, discusses the buildings and grounds with the maintenance crew, and discusses technology instruction with teachers. He truly puts relationships first and has a stellar reputation locally, in the state, and across the nation."
Wick earned a Bachelor of Arts in English education with a minor in business administration from Concordia College in Moorhead, Minnesota, in 1980. He completed his Master's Degree in Education Leadership from the University of Montana in 1993 and underwent his doctoral coursework in Educational Leadership and Supervision in 1994. He has also taken graduate coursework at Carleton College, Hamline University, and St. Cloud State University.
Beginning his career as an English teacher at Alma Public School in Wisconsin, Mr. Wick continued his teaching and coaching career in Hope, North Dakota, and Brainerd, Minnesota, before becoming assistant principal at Central School in Whitefish in 1994. He has been an administrator at the Columbia Falls School District since 1997 as Principal of Columbia Falls Junior High, Director of Elementary Education, and now as the district's Superintendent. Wick was awarded the Montana Distinguished Principal Award in 2011, and in 2012, was named National Distinguished Principal. He also served as the President of the National Association of Elementary and Middle School Principals during the 2019-20 school year.
"Mr. Wick has dedicated much of his life to education. Each day, he demonstrates his strong commitment to students and staff. In addition, he has earned the respect of his entire community. He is an outstanding representative of what is great about Montana public school educators, one that Mr. G.V. Erickson would be proud to consider a colleague," Rob Watson, Executive Director for School Administrators of Montana said.
"The people who have won this award…" Wick said. "I'm humbled by being in their company."
As for the school board, he noted the longevity of board members signaled "a great community trust and sound decision making."
Trust in the school board also extends to bonds being passed by the voters over the years.
"They know the funding would be well and a carefully spent," Wick said.
He also said the board has always been "kid centered" which is "super important."
Recent Headlines
---