Wildkats drop Laurel at Butte tourney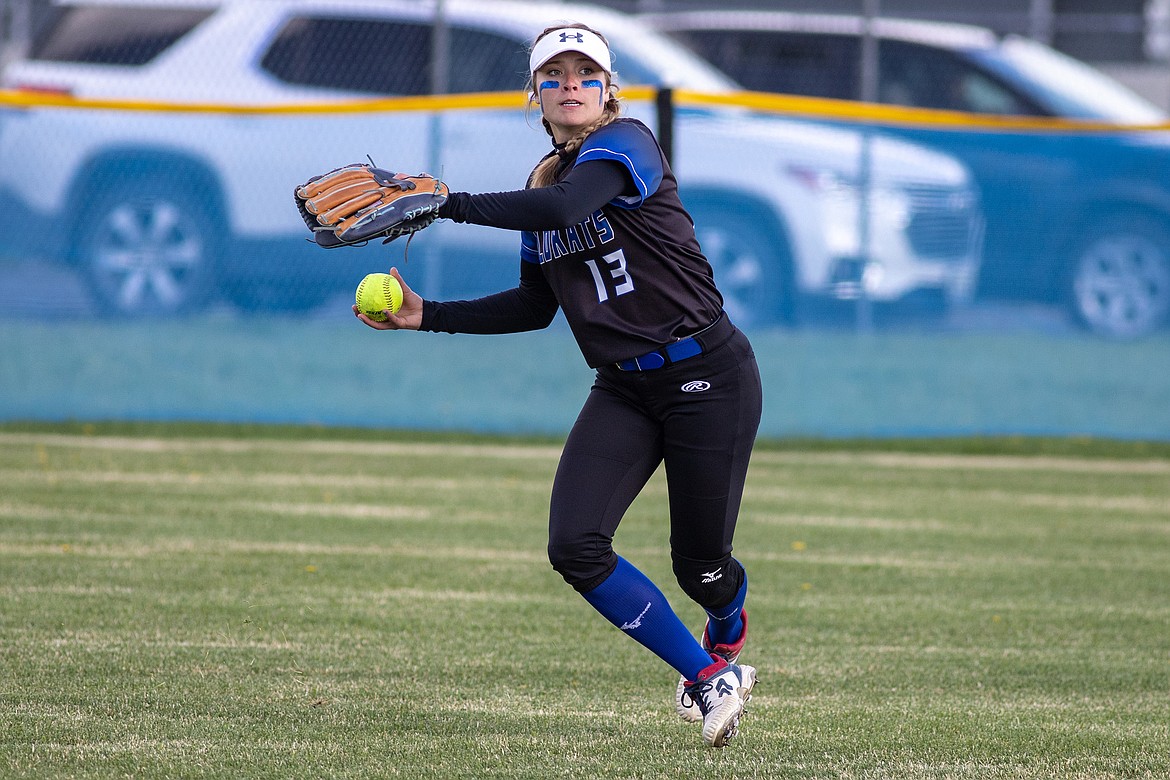 Sydney Mann throws the ball from the outfield. (JP Edge photo)
Hungry Horse News
The Columbia Falls softball team had a big regular season win over the weekend, as it blanked Laurel, 5-0 at the Laverne Combo Softball Invitational in Butte.
Sophomore Maddie Moultray threw a one-hitter and Sydney Mann and Haden Peters both had homers in the nonconference win.
The tournament games went four innings, as they had a time cap on them.
The Kats also dropped the Butte High School Junior Varsity 9-5 and Park High School 12-1. But they had a tough time against Class B Manhattan, losing 11-5. They drubbed Browning last week at home Tuesday, 20-0 in a game that went two innings.
Against Park, Abbie Darsow had a great game with four RBIs and a double to help lead the Kats to the win. Aspen Dawson and Haylee Lawrence also had doubles.
Moultray got the win on the mound, with six strikeouts over three innings.
Manhattan got the bats going early in the Kats lone loss of the week. Haden Peters had a grand slam, but took the loss on the mound, with eight earned runs.
The Kats are now 18-3.
The Laurel game was a key matchup as the two could very well square off again at the state tournament in Hamilton.
Billings Central is the top team in the Southeast, with a 14-0-1 record.
The Kats haven't played them this year and they haven't played Frenchtown, either. The Lady Broncs are 16-1-2.
The Kats will have to wait until state to potentially see either team.
The Kats wrap up the regular season Thursday at home against conference rival Polson. A win would clinch the Northwest A crown and give the Kats an undefeated record in conference play.
Recent Headlines
---