At high school, new cabinets showcase academics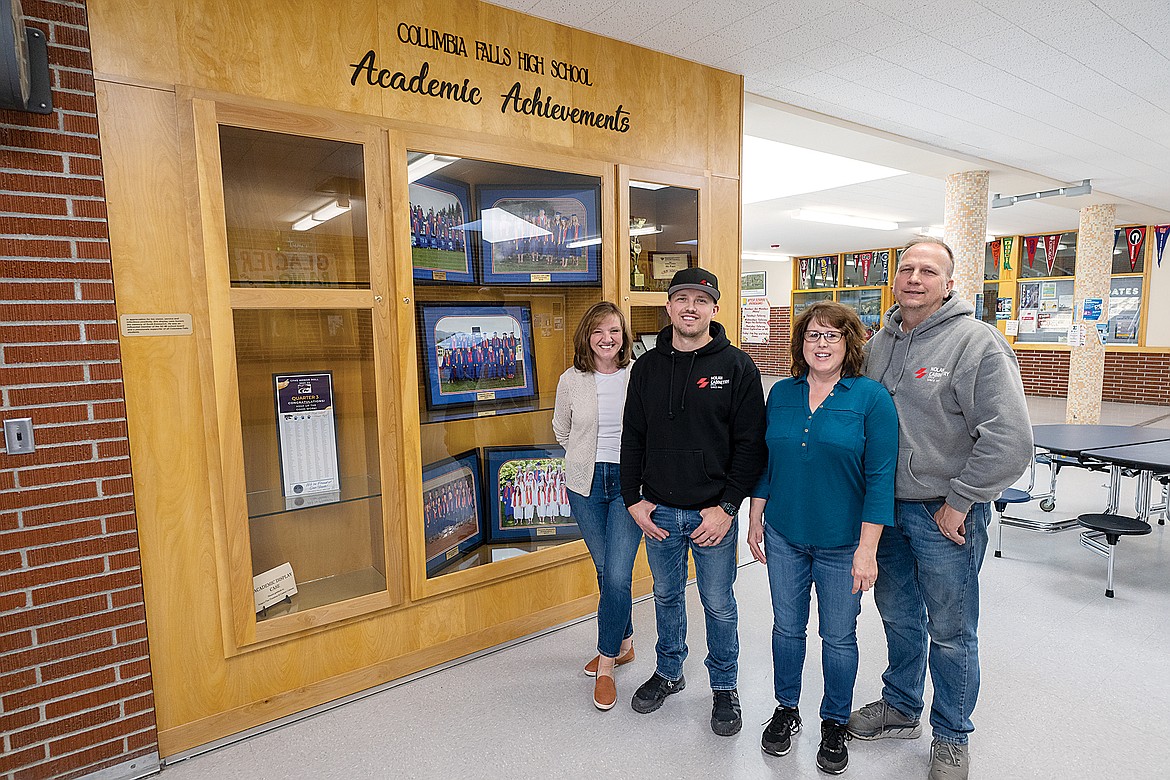 From left, Jan Knox, Logan, Melissa and Scott Nolan at the new cabinets last week in the high school. The Nolans built the cabinets.
Hungry Horse News
Columbia Falls High School has a new cabinet showcasing the academic achievements of its students thanks to the efforts of the Columbia Falls Academic Endowment Fund, Nolan's Cabinetry and the Scott Emmerich family.
The new display will showcase past and present academic achievements at the school.
The cabinet is in honor of the late Scott Emmerich, a former school board member and supporter of academics at the school. Emmerich served on the board for seven years.
Emmerich was also a longtime North Fork District Ranger in Glacier National Park and in 2010 the recipient of the Harry Yount Award for excellence in rangering.
Emmerich retired in 2014 and died after a 2-1/2-year-long battle with brain cancer in 2018. He was 61.
His wife, Jan Knox, said the family was proud to support the endowment fund with a donation in his honor each year.
"I think it's important to recognize students at all levels," she said, in reference to academics, the arts, music and theater.
The Endowment supports all of those programs, funding them above and beyond what the school district does. It also helps fund equipment for classrooms, like microscopes as well as field trips and other academic endeavors.
The endowment was established in 2012 and today has a balance of more than $210,000.
To learn more about the endowment visit: https://cfhighschool.org/endowment/ or search for it on Facebook.
Recent Headlines
---