PTO goes all out for teacher appreciation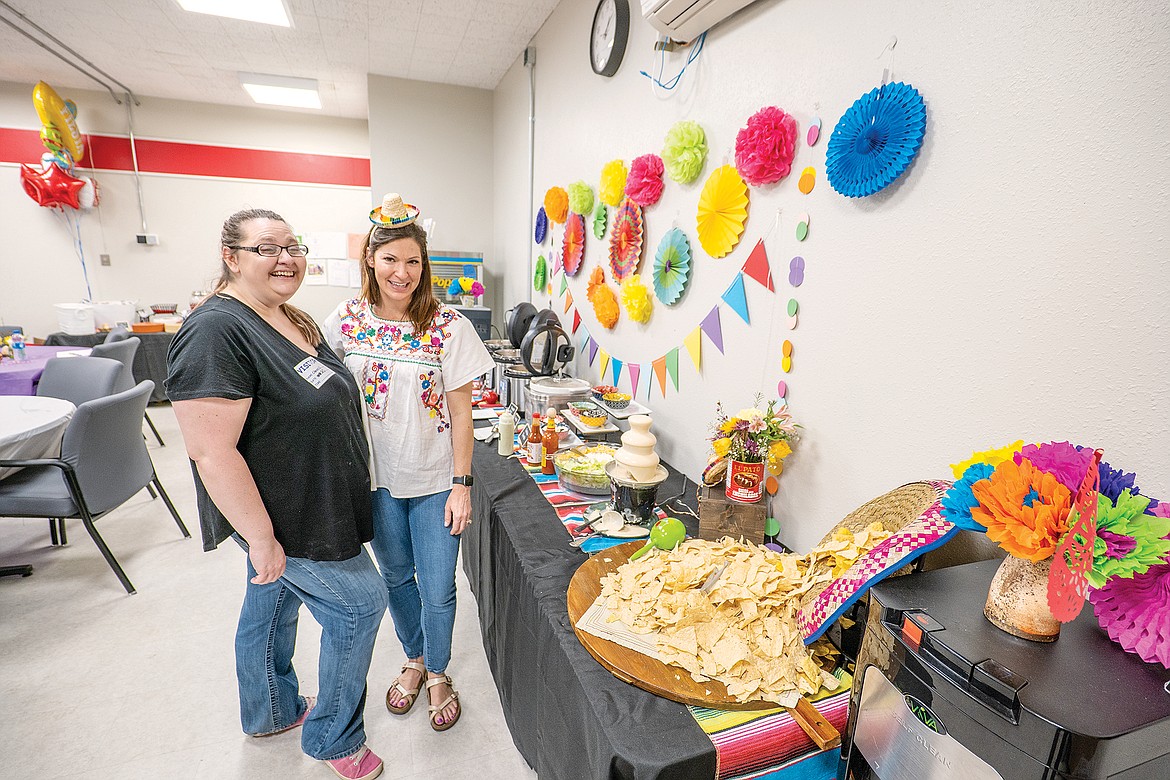 Channel Keller, left, and Katie Reed of the Ruder Elementary PTO. Reed spent weeks preparing the food for the spread.
Hungry Horse News
Katie Reed was one busy cook the past few weeks. The Ruder Elementary School Parent-Teacher Organization mom started cooking and freezing food back in April in order to feed the staff at the school last week — all told 70 people.
She along with PTO President Tracy Day along with a host of other volunteers from the PTO put on an incredible meal of fajitas with all the fixings along with dessert in appreciation of the staff last Thursday.
"We appreciate our staff," said PTO member Channel Keller. "They've had a rough couple of years."
In addition to the meal, the PTO offered up free coffee and doughnuts on Monday, a fruit bar on Tuesday, a trail mix bar on Wednesday and Friday, gave the staff take-home bouquets of flowers.
Local businesses pitched in to financially support the effort, including a $400 donation from Freedom Bank.
The PTO will hold a carnival at the school the evening of May 21 to support the PTO. Folks are welcome to attend.
---