Primary 2022 • House District 3: Mitchell talks nuclear power, partisan judge races, residency issues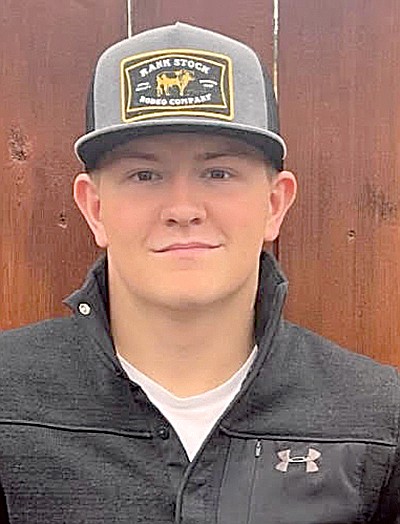 By CHRIS PETERSON
Hungry Horse News
Editor's note: For the first time in years, there will be a Republican primary in Montana's House District 3 legislative race. House District 3 covers Columbia Falls north the Canada border and east to Marias Pass up Highway 2.
It includes all of the canyon communities from Hungry Horse to Essex.
Incumbent Republican Braxton Mitchell, 21, will look to retain his House District 3 seat this election cycle after serving his first term in the state Legislature in 2021.
On the issue of affordable housing, he said the state needs build more infrastructure to support housing.
He's also like to see the state diversify its power production to include a nuclear power plant, possibly in the Colstrip area where coal fired plants are shutting down.
He said he supported a measure that would look at nuclear power last session.
He said the state needs to tighten down its residency regulations so people who come here from out of state are paying their fair share of taxes.
He said he opposes a sales tax, and opposed the resort tax in Columbia Falls, but was neutral on Constitutional Initiative 121, which would freeze most residential property taxes until a home is sold.
"Voters need to take a look and make informed decisions," he said on C-121.
He said people should take a look at both sides on their own.
He said he supported creating more trade schools in Montana to attract and retain a skilled workforce.
He said he supported a lean state government and noted last session he supported cuts to "bloated" state agencies like the Department of Health and Human Services.
Having said that, he said he supported investment in infrastructure and recently wrote a letter of support for a federal grant to improve West Reserve Drive in Kalispell and for street improvements in Columbia Falls.
The city is also seeking a federal grant to improve Fourth Avenue West from the high school up to Glacier gateway School.
On the issue of abortion he said he was "pro-life conservative Christian."
He had a draft bill last year that would have required hand paper ballots. It was never introduced, but he said he always has supported hand counting ballots and noted it was done just recently in the school board elections.
Mitchell said he supported allowing judges to run as partisan candidates and claimed that some were already "legislating from the bench."
"To say they aren't partisan is a joke," he said.
In other matters, if re-elected he said he would seek tougher DUI laws, support a measure that would require high schools to teach financial literacy, and would seek tougher measures when it comes to resettling refugees from foreign countries like Afghanistan.
He'd also like to see a bill that would phase out taxes on Social Security checks for seniors.
He spoke to the criticism of his first session, noting it wasn't about policy.
"It's about killing bad bills. Bad legislation," he said.
He called Lorena Wood's challenge of him in the primary "a distraction."
Mitchell graduated from Columbia Falls High School, attended Flathead Valley Community College and this summer plans on running a car and boat rental business in addition to part-time political consulting in local and state races.
He backed away, however, from a letter to the editor published earlier this year that endorsed the Frontier Institute's take on affordable housing, which critics, including some members of the Columbia Falls City council, have said looks to wrest local zoning control from cities.
"I'm all for local control," Mitchell said.
The letter, however, was critical of local housing and zoning regulations in cities across the state.
"Montana needs more housing to meet the massive demand and keep prices within reach for average hardworking people, but building isn't cheap or easy. Local governments in many parts of the state have enacted ridiculous amounts of red tape restricting what people can and can't do with their own property," the letter, which was signed by Mitchell and other young legislators, said, in part.
The letter added, "Local zoning restrictions are putting all that at risk. Regulations are increasing the cost of housing, driving out young people and families without the money to make ends meet, and encouraging urban sprawl across rural areas by limiting development in town."
Mitchell said he'd have to take a closer look at the letter before commenting.
Recent Headlines
---