Morgan, Schweikert win in doubles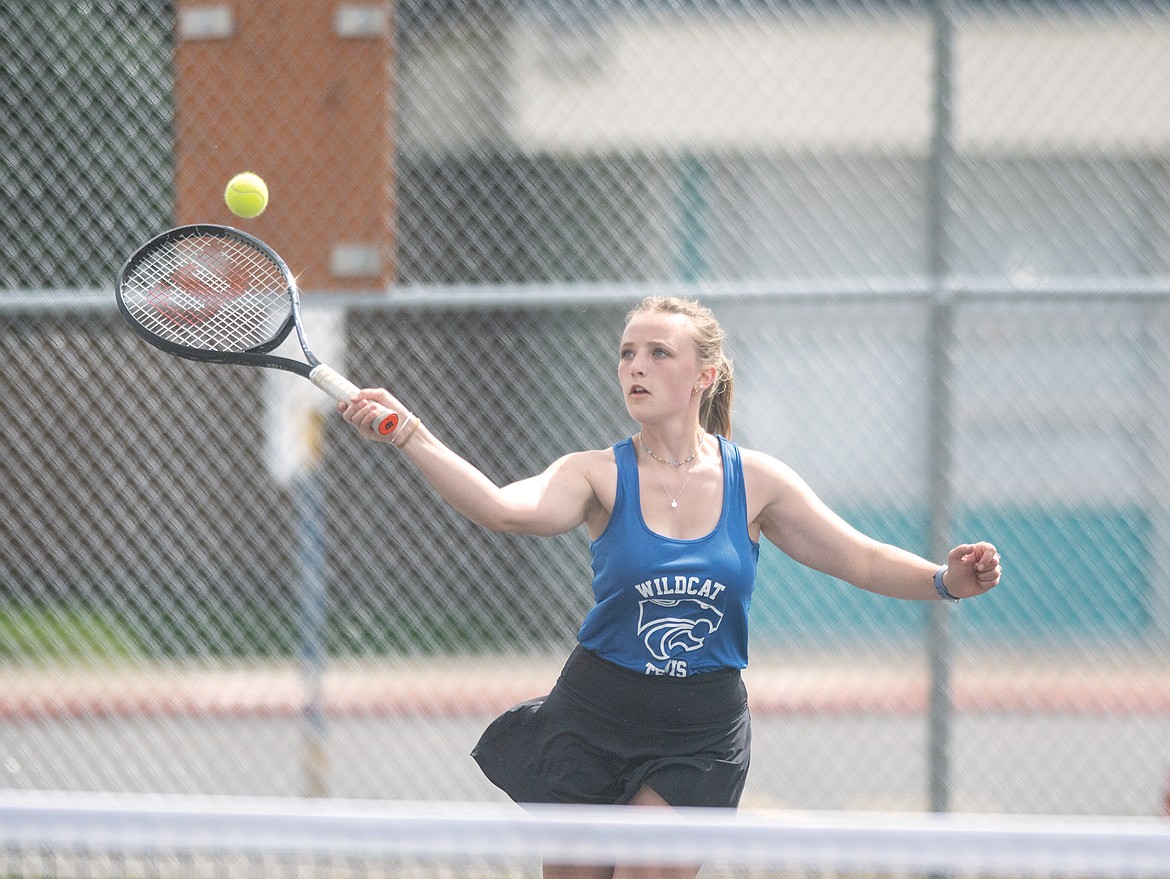 Alyssa Williams returns serve in doubles action last week against the Bulldogs.
Hungry Horse News
Both Columbia Falls tennis teams had a tough time against rival Whitefish last week.
The girls lost 6-1 at home and the boys lost 6-1 on the road.
In No. 3 singles, Lexi Oberholtzer dropped Emma Shaffer 4-6, 6-3 in girls action, while in boys doubles action, Cade Morgan and Cody Schweikert dropped Highland Lee-French and Mason Kelch in a marathon match, 1-6, 7-6 (7-5), 6-4. Cloey Ramage lost a competitive grind over Anyah Cripe, 6-3, 6-4 and in doubles, Grace Gedlaman and Alyssa Williams lost a long match against Elliette Haigh and Ashley Gunset 6-4, 7-6 (7-2).
---