City planning board OK's unique RV Park, now it goes to council for review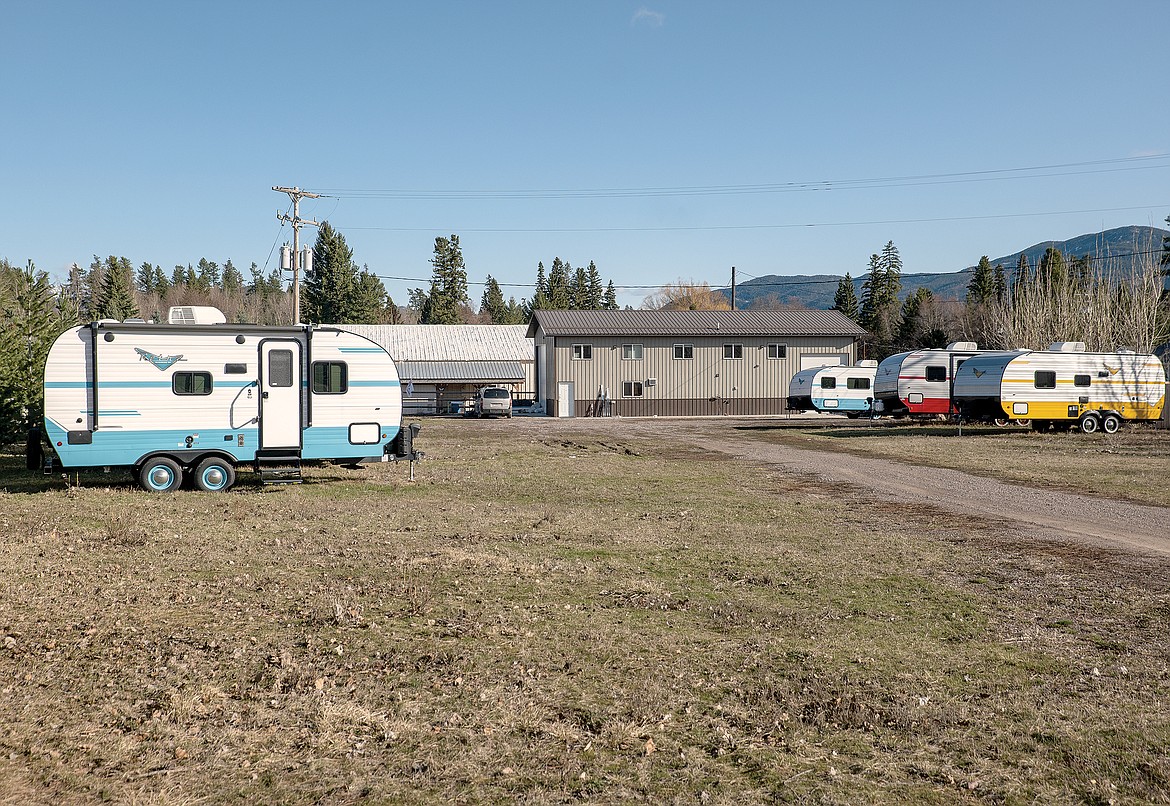 The Urban Woods RV Park will see extensive landscaping before a planned opening later this year.
by
CHRIS PETERSON
Editor
|
March 30, 2022 7:40 AM
A new and unique RV Park could soon be coming to Columbia Falls along the Highway 2 strip.
Clark W. Griz and Tawnya Bingham have submitted a proposal for what they're calling the Urban Woods RV Park. The park is unique in that folks who arrive actually rent the retro-styled RVs onsite. They don't park their own.
The proposed park is immediately adjacent to the Columbia Falls RV park, but the two businesses are not affiliated, Bingham said.
All told, there will be 10 RVs for rent, which, depending on the size, will sleep two to four guests. The RVs have air conditioners, bathrooms and kitchens — some even have bathtubs. They'll be hooked up to city sewer and water and will be marketed on vacation rental websites, Bingham told the Hungry Horse news Monday.
The Columbia Falls City-County Planning Board recently gave the park's preliminary subdivision plat the green light, with a few conditions, including adding a new fire hydrant.
It will go onto the Columbia Falls City Council at its April 4 meeting for final consideration.
If approved by council, Bingham said they plan on spending a significant amount of money on landscaping to make the park a woodsy and inviting environment with a "soft" opening later this summer to locals. A shop on the property will be converted into a game room for guests.
The RVs are manufactured by Riverside Retro and each one has a special color theme and decor, Bingham noted. She said she scoured the United States to find the units, which were primarily back East, and had them shipped here.
The RVs are currently sitting on the lot.
Recent Headlines
---