Thomas "Tom" Wesley Freeman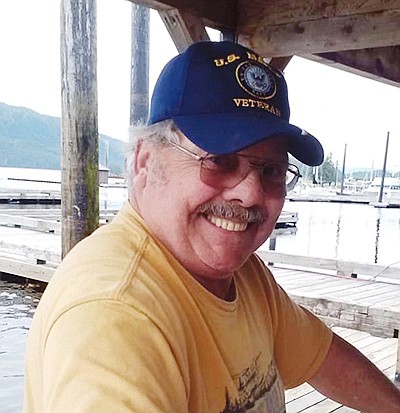 Thomas "Tom" Wesley Freeman
Thomas "Tom" Wesley Freeman, 75, passed away on Sunday Feb. 20, 2022 surrounded by loved ones at Logan Health Kalispell from multiple health complications.   
Tom was born Sept. 3, 1946 as the second to oldest of seven sons to George and Kathleen Freeman.
Tom was born, raised and graduated high school in Deer Lodge. Shortly after, he enlisted into the Navy serving in the Vietnam war as a DC6 Fireman on the U.S.S. Forrestal. 
Soon after retiring from serving his country Tom was hired to assist and construct the Snake River Bridge that was erected just outside of Twin Falls, Idaho. 
Tom moved to Columbia Falls to work as a welder at the Aluminum Plant in 1977 where he met and married is wife Kathryn Kartheiser of 44 years in 1978.  Together they had two children Kasy and Tiffany and three other children from previous marriages, Tabitha, Timothy and Brandi that made up their blended family. 
In 1992 chasing a dream, Tom moved his wife and two youngest children to Alaska to work as a diesel mechanic and welder living off of a floating log camp in Tolstoi Bay. Their life was very unique and they continued to move around with the logging company keeping them in Alaska for 24 years before moving back home to Columbia Falls to be closer to family and grandkids. 
He was very talented at woodcarving and braiding and also enjoyed fishing, hunting and playing cards while camping with friends and family. He was very giving to those in need as he often spent time finding ways he could give back to friends and neighbors. Seeing him out and about providing snow removal to the neighborhood was never a surprise. His energy, laughter and smile will be greatly missed by all who were fortunate enough to know him.
He was preceded in death by his parents and brother Andy, daughter Tiffany Stocks and grandson Trevor Fehrenbach.
He is survived by is wife Kathryn; brothers George, Art, Gus, Elmer and Eddy; daughters Tabitha Roth and Brandi Fehrenbach (Chad); sons Timothy (Shawna) and Kasy; grandchildren Mitchel, Jacob, Haylie and Korren Fehrenbach; and great-grandchildren Knox and Nash; and many other nieces and nephews.  A celebration of life will be held and announced at a later date this summer. Memorial gifts and/or condolences can be sent to 1234 16th Ave W. Columbia Falls. MT 59912.
Recent Headlines
---