Glacier's backcountry camp, trail status pages lack the usual information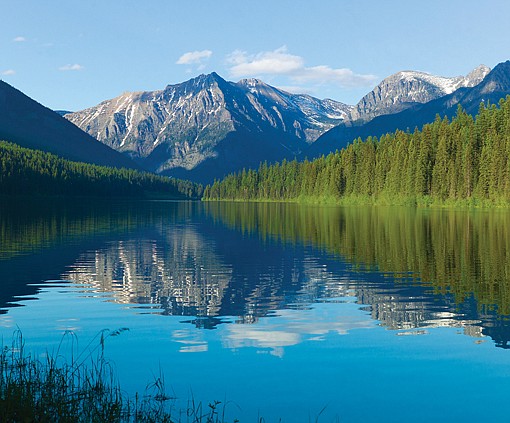 Hungry Horse News
Folks looking to glean more information about Glacier National Park's backcountry will have limited information for the foreseeable future.
Park spokesperson Brandy Burke said the Park Service is working on new pages and programming, but she couldn't provide a timeline for when it would be completed.
The park's walk-in backcountry campsite availability page on its website is down completely and the trail status page doesn't give the individual in-depth information it once did.
The trail status page does show which trails are closed and which are posted for bears on a map.
But it does not give visitors, at least at this point, other trail conditions such as the number of trees down, whether suspension bridges are in, flooding, and other hazards. The old site also gave them length of the trail, in miles. That information is gone as well.
Glacier has seen several inches of rain in lower elevations and snow in the high country in recent weeks.
There are several trails currently closed in the park. The popular Avalanche Creek Trail is closed due to flooding. The Grinnell Trail is closed due to a snow hazard and the Swiftcurrent Pass Trail in Many Glacier and in Cut Bank, the Pitamakan and Medicine Grizzly Trails are closed, as is the trailhead from Cut Bank due to grizzly bear activity. Reportedly there are several cow carcasses in the area from cows that entered the Park from the Blackfeet Reservation and died earlier this year in winter conditions in Cut Bank.
Glacier is a hikers' park, with more than 730 miles of trails and hiking is one of the most popular activities in the park.
Recent Headlines
---