Doris Ann Becker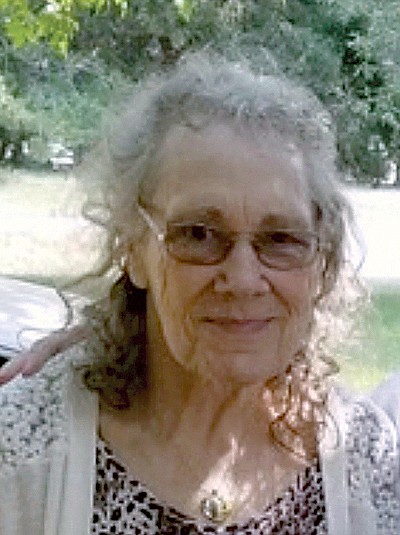 It is with so much sadness we lost our Beloved Mom.  Doris Ann Becker, 78, passed away May 16, 2022.   Doris was born July 27, 1943 in Havre, MT to Raymond Wesley and Eva Elizabeth Ellis.  It was there that she met the Love of her Life, Ronald Arthur Becker during his time in the Air Force.
Doris and Ronald were Married June 18, 1960.  Because of their Love of Glacier Park, they moved to Columbia Falls in 1967. 
Our Mom Loved to tell the Stories of Jesus, creating several Bible Study groups.  Doris received her Degree at FVCC in 1976.  She worked at Kalispell Regional Hospital as PBX Operator.  Doris Loved Traveling, Studying History, Singing, Writing Poetry, Collecting Dolls and Christmas!  Our Mom Loved her Family, her Home and her pets Melo and Rose.  Mom is Forever in our Hearts.  She is Deeply Missed.
Doris is preceded in death by her Husband Ronald A. Becker, her Daughter Renee Marie McCune, her Parents Raymond and Eva Ellis and her Brother Earl Ellis.
Doris is survived by her Children, Rhonda (Terry) Fields, Ray (Geneva) Becker,  Rusty (Kelly) Becker and Ronald (Cheryl) Becker, Grandchildren; Travis, Terra Fields, Tavia LaBerge, Casey, Christopher and Jace Becker, Ryan McCune, Garrett, Jermy and Mari Becker, Zach Becker.  Beginning with Bradley and Brooklynde, "Grams" had several Great-Grand-Children.  Her Sister Rayella Boucher, Brother Ron Ellis and Sister Dorothy Cochran. 
We Love You Mom, You are Dearly Missed.
A graveside service will be held 1 p.m., Monday, June 6th at Woodlawn Cemetery.  Columbia Mortuary in Columbia Falls is caring for Doris' family.
Recent Headlines
---