Nicolette Rose Ward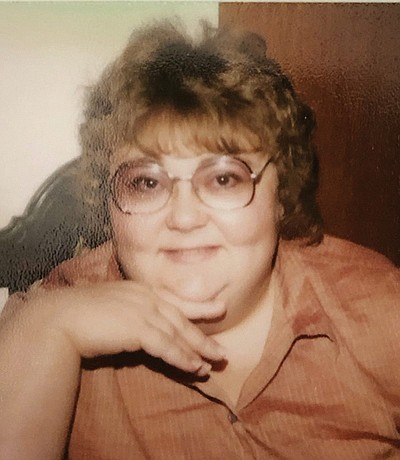 Nicolette Rose Ward 


On July 10, 2022, our sweet Nikki went home to be with her Lord. 
Nicolette Rose Munski was born Oct. 5, 1951, to Walt and June Munski in Whitefish.  She was raised there with her two sisters, Ginger and Darlene and remained very close to them her entire life. 


Nikki held her family close, but also had a heart for the care of others. After high school, Nikki moved to Brainerd, Minnesota for three years as a nanny to her nieces, Sandy, and Debbie. She enjoyed and cherished children, and they were drawn to her kindness.  
Though she never had children of her own, she was a mother figure through her life to all four of her nieces, including Melissa and Samantha, as well as many others. After returning to Montana, she completed her Nurse's Aid Certificate and went to work in nursing homes.  
She spent a great deal of this time caring for elders at the Veteran's Home in Columbia Falls.  Nikki's gentle spirit and compassionate care blessed those she worked with in her caregiving career.   Over the years, she also helped to care for several elder family members living with her mother.  


In 1991, she married her husband, Elmer Ward.  Together they loved to travel and spend time with family and friends, especially at the Munski cabin on Beaver Lake.  Nikki and Elmer volunteered to host Bingo for senior citizens, providing companionship and fun for many years.  
They also helped in various capacities at the North Valley Food Bank, established and led by Nikki's mother, June Munski-Feenan.  Nikki spent many hours driving others around, sharing meals and giving thoughtful little gifts to the children.   


Nikki will be most remembered for her generous spirit and listening ear.  Although most times she was quiet and unassuming, Nikki loved to share memories and tell stories, keeping her family connected to history and relationships.  Her kindness and loving presence will be deeply missed by all who knew and loved her. 


Her husband, Elmer Ward, passed away last year and she recently lost her baby sister, Darlene Benson, in March 2022.  She is survived by her sister, Ginger (Dennis) Theissen; her nieces, Sandy (Jason) Anderson; Deborah (Guillermo) Northburg (Hurtado); Melissa (Jason) Ohs; and Samantha (Ron) Flink; her stepchildren, Ruby Durham; Rick (Karen) Ward; June (Darryl) Sasek; her nine grandchildren, nine great grandchildren, and two great-great grandchildren; her four grandnieces and four grandnephews; and two great-great grandnieces.  


Nikki was a deeply devoted Christian woman and passed peacefully to her Glory.  A celebration of her life and spirit will be held at a later date with details to follow.
Austin Funeral & Cremation Services in Whitefish is caring for the family. Friends and family are encouraged to visit Nikki's tribute page to send condolences at www.austinfh.com
Recent Headlines
---