Tweeting from tents? Glacier OK's communication plan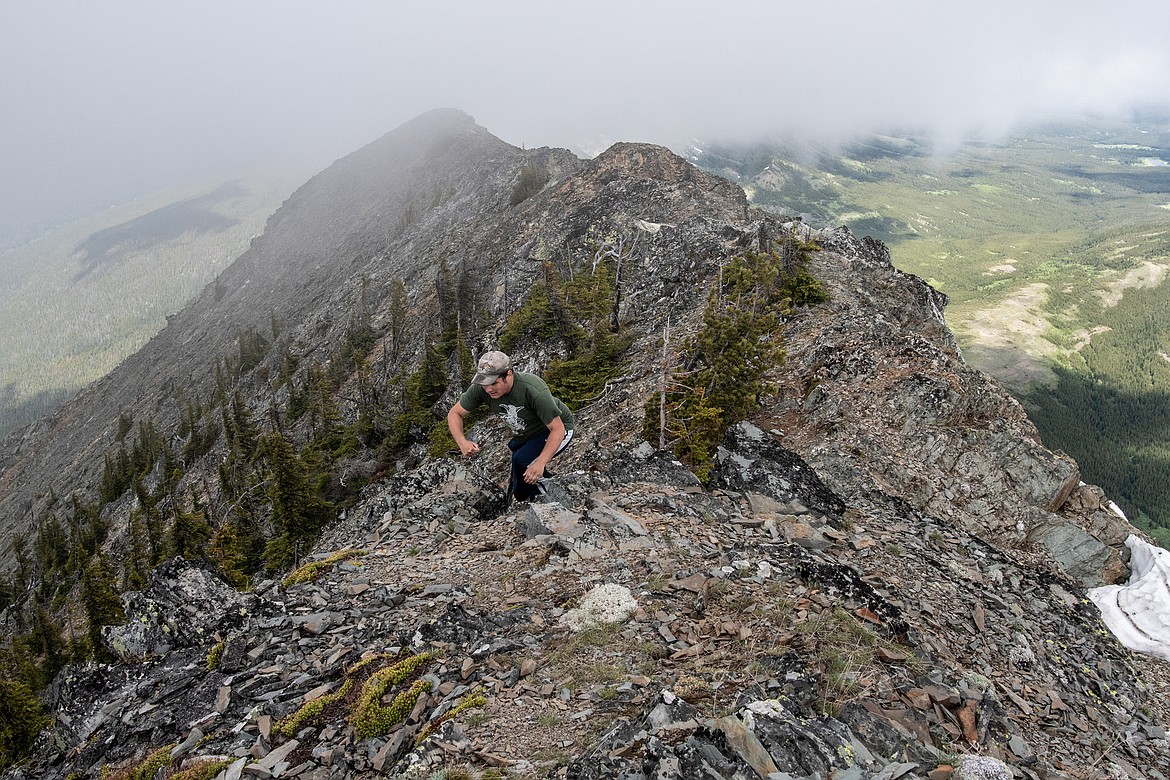 Elk Mountain in Glacier Park, shown here in this file photo, once had a lookout which is long since gone. But under a new park communications plan, it could see a radio repeater.
by
CHRIS PETERSON
Editor
|
January 12, 2022 6:30 AM
By CHRIS PETERSON
Hungry Horse News
Glacier National Park last week issued a finding of no significant impact for its new telecommunications plan, which looks to provide limited cell phone and internet service in developed areas, but could also bring towers and repeaters in portions of the Park's wilderness.
The plan drew a mixed review from two Park Service watchdog groups.
Sarah Lundstrum, the Glacier field representative for the National Parks Conservation Association said she was appreciative that the plan looked to limit cell phone and internet service to developed areas, like Many Glacier and Lake McDonald Lodge, but she was also concerned about the way the plan was presented.
The Park Service, she noted, brought the plan forward before even having an initial discussion on whether commercial cell phone and internet service was even wanted, or needed, by the public in developed areas.
She also noted that the plan includes Two Medicine as an area that would get limited internet access. But Two Medicine area isn't really developed in the traditional sense. It has a campground and a campstore, but no lodging like Many Glacier and Lake McDonald Lodge, she noted.
Peter Metcalf director of the Glacier-Two Medicine Alliance, had similar sentiments.
National parks, including Glacier, are seen as one of the last bastions where a person can disconnect from the modern world, both Metcalf and Lundstrum both note.
"Now I can hang out in my tent (in Two Medicine) and tweet?" Lundstrum asked.
Park spokeswoman Gina Kerzman declined to comment on why the Park chose to include Two Medicine, but she did note the park will take pains to limit its scope, so it doesn't spill over into the nearby backcountry.
But the Park's own communications — radio towers and repeaters, could see some frontcountry and backcountry intrusions.
Perhaps most notably, the Park plans to install a 30-foot radio repeater at the Loop on the Going-to-the-Sun Road. It may also add a radio repeater and other equipment on Elk Mountain in recommended wilderness.
The Park could also add repeaters in the Belly River, Nyack, or Two Medicine areas, or on Mount Brown.
Elk Mountain used to have a lookout, but it was taken down years ago. Mount Brown has a lookout, but Nyack is completely wilderness, with no development.
The Park is also considering upgrading existing repeaters at Looking Glass Hill, though it says it might not have to if it can reach an agreement with the Blackfeet Tribe outside of the Park.
Both Lundstrum and Metcalf echoed concerns about wilderness intrusions and noted that the way the plan is written, there may not be an opportunity for the public to comment on future upgrades, particularly in recommended wilderness.
Glacier will seek out commercial firms to install the internet and cell phone infrastructure in developed areas.
It notes commercial infrastructure and coverage will not be permitted until a site-specific review is complete and any application is approved in accordance with the NPS right-of-way permitting process. However, commercial communications providers interested in submitting a proposal should contact Glacier National Park representative Brian McKeon at brian_mckeon@nps.gov. 
The plan establishes conditions and parameters on the placement, size, amount, and type of commercial telecommunications infrastructure and equipment. Only commercial infrastructure with minimal visibility and impacts to park resources shall be permitted, such as micro cell sites or wireless access points. Highly visible infrastructure will not be permitted under the plan, including large-scale towers. The plan will not permit commercial telecommunications infrastructure in recommended wilderness or in the park's Backcountry Zone as defined in Glacier's 1999 General Management Plan. The plan requires that signal spillover outside approved areas be minimized as much as technologically feasible, including in recommended wilderness and along park roadways, the Park Service noted in a release.
The entire plan is available at: https://parkplanning.nps.gov/documentsList.cfm?parkID=61&projectID=82423
Recent Headlines
---