MatCats take second at Ronan duals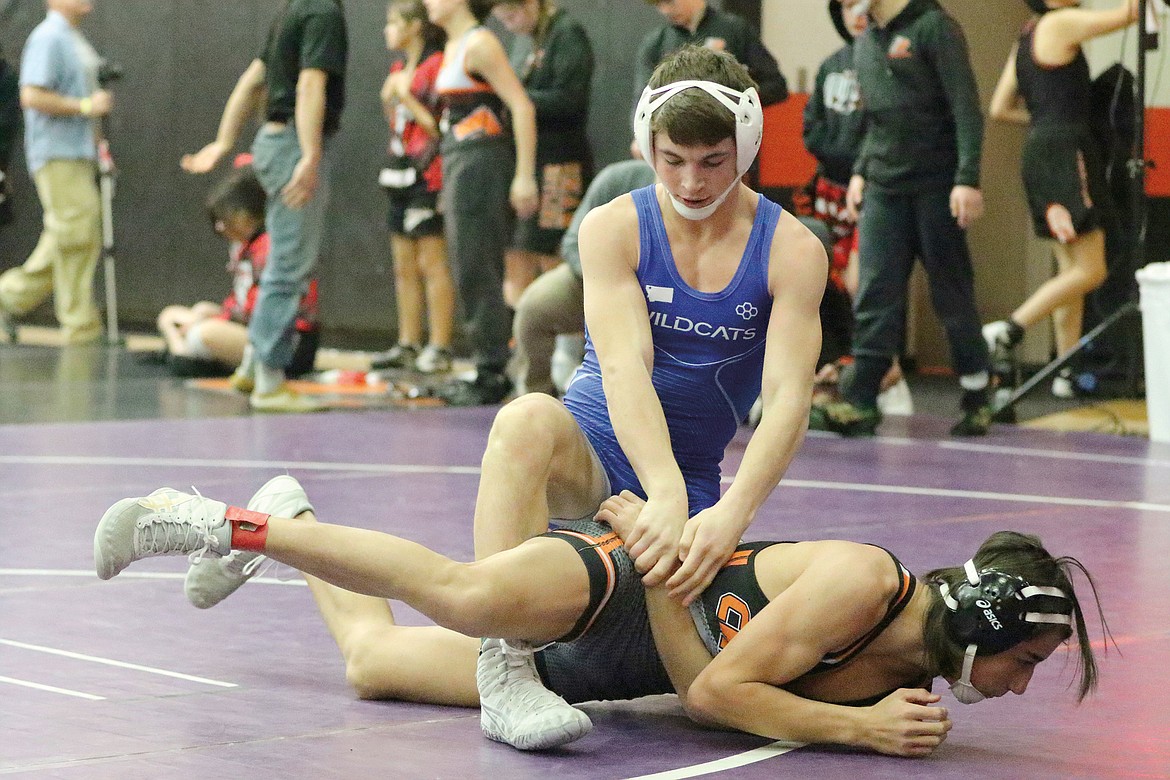 Justin Windauer takes on an opponent during the Ronan duals last week. (Bob Windauer photo)
|
January 12, 2022 7:00 AM
Hungry Horse News
The Columbia Falls wrestling team took second at the Ronan duals over the weekend, with 186.5 team points.
Justin Windauer led the MatCats with a championship in the 138-pound weight class.
The Cats wrestled well, with nine wrestlers making it to the final rounds.
Frenchtown won the event.
Here's how Columbia Falls wrestlers fared in the last matches.
113: Third place, Winslow Peter over William Barnes, Flathead by fall.
120: Gavin Bauman of Frenchtown defeated Dylan DeLorme of Columbia Falls in the championship match, 8-6.
126: Logan Riley of Columbia Falls lost by fall to Zekiah Meyers of Libby to take fourth.
132: Josiah Kilman of Columbia Falls lost to Teegan Vasquez of Glacier by fall in the championship match to take second.
138: Justin Windauer of Columbia Falls beat Quentin Campos of Browning by fall to win the championship.
145: Rowdy Crump of Columbia Falls took fourth, losing to Colton Kuka of Flathead.
160: Trey Torpen of Columbia Falls took fourth with a loss to Smokey Stoker of Frenchtown by fall.
205: Josh Price of Columbia Falls took fourth, losing by decision to Brody Harris of Frenchtown in a 7-0 decision.
285: Logan Speed of Columbia Falls took fifth with a win over James Whitcomb of Browning by fall.
Recent Headlines
---