Karen Fae Martin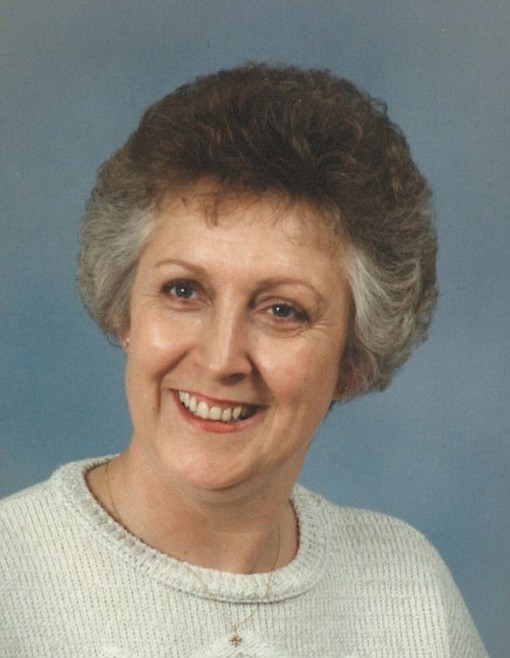 |
January 12, 2022 7:55 AM
Karen Fae Martin was born in Butte on Oct. 30, 1943 to Harold and Christina (Klundt) Davidson. She passed away on Jan. 2, 2022 following a brief battle with cancer.
As a girl Karen moved to the Half Moon area of Columbia Falls. Karen spent many happy hours of her youth, outdoors in the Columbia Falls area, exploring with her horse Dusty. It was there where she met her lifelong friend, Susan Martin, who beside Karen began sharpshooting. Susan and Karen's friendship continued to grow, as did Karen's love for sharpshooting. Her talents won her sharpshooting medals during local NRA competitions organized by George Butzlaff.

It was again Susan, who introduced Karen to her future husband and Susan's older brother, Spike Martin. Karen and Spike were married on Nov. 10, 1962 and they made their home in Columbia Falls where Spike worked as a mason at the Aluminum Plant. Soon after their marriage, Spike and Karen welcomed their first son, Eric. Eric was followed by a brother Steven and sister Linda, all who played a large part in keeping Karen very busy full-time, raising her family.

Once all her children were in school, Karen began her education to pursue her dream of becoming a nurse's aide. She was employed as a Nurse's aide for both the Montana Veterans' Home and North Valley Hospital for many years, as well as volunteering for the Columbia Falls Food Bank. Later in life, Karen went to work at Western Building Center in Columbia Falls.

There, she helped to keep the store clean and organized, but by far, her favorite responsibility was heading up the annual customer appreciation day at WBC. Karen prepared her famous chili recipe by the gallons every year for this event and took great pride and joy in the culmination of this annual community gathering. While sorting through her personal documents, her family happened upon the original "laminated" recipe card, detailing the secrets of this famous chili, locked up with other important papers. Knowing that Karen placed as much value on the storage of this recipe as she did on her marriage license and children's birth certificates brought a huge chuckle to us all.
Karen was very active and had many activities that she enjoyed. These included anything that involved the outdoors: camping, hiking, kayaking and huckleberry picking. Nana, as she was called, went on many nature walks with her grandkids looking for "trash and treasures" and taught them all to be responsible lovers of nature. Karen loved tending to her vegetable and flower gardens and sharing her homemade salsa with those she loved. She was also a crafter, working on anything from stamping, to card making to knitting. Her entire family have been the lucky recipients of her many creations. We all hope to never run out of the numerous potholders that Nana created!
Karen had an adventurous and giving spirit that led her to join mission trips to Africa, Israel and Mexico. Never being afraid of any activity, she celebrated her 70th birthday by Zip Lining in Maui. The people she met on these trips and the experiences she shared have stayed with her throughout the remainder of her life.
Karen was preceded in death by her husband Marlin (Spike) Martin, her daughter Linda Martin and her grandson Derek Martin.
Karen is survived by her children Eric (Lori) Martin and Steve (Shelly) Martin both of Columbia Falls. Also surviving are grandchildren: Scott Martin; Austin Martin; Natasha Martin (Michael & Emily); her sister Nora of Portland, Oregon and her beloved pup, Sammy.
Services are scheduled for Friday, Jan. 14 at 11 a.m. at Columbia Mortuary. In lieu of flowers donations can be made to the Columbia Falls Food Bank, where Karen had previously volunteered.
Karen also loved to share her thoughts and deep spiritual beliefs in her poetry and writing. Here is a prayer for you from Karen: God Give Me Eyes: That I might see the work that can be done. Let me see the likeness of you in all.
Columbia Mortuary in Columbia Falls is caring for the family.
Recent Headlines
---