Don Dorlarque, noted community volunteer, dies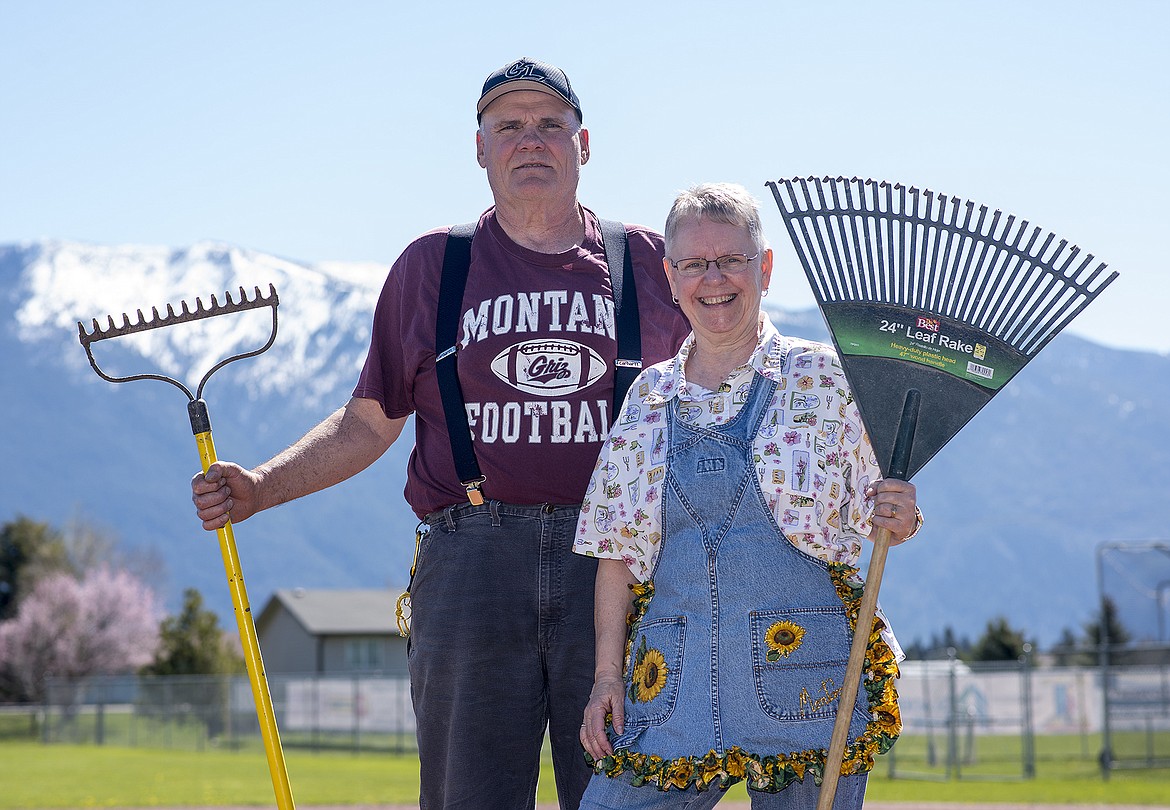 Don and Patti Dorlarque have been volunteering in Columbia Falls for years.
|
January 12, 2022 6:35 AM
By CHRIS PETERSON
Hungry Horse News
A longtime Columbia Falls volunteer and school supporter, Don Dorlarque died Jan. 7 after a battle with leukemia.
He was 69.
Dorlarque and his wife Patti were well known in Columbia Falls for their community service. They were both on the board of the North Valley Senior Center, volunteered to deliver Meals on Wheels. Don drove for the food bank, making regular trips to Kalispell and Whitefish to pick up food for the program, which delivers meals in housebound seniors.
Don was also on the board of the Wildc/kat Athletic Endowment Association, and volunteered for years at the Sapa-Johnsrud baseball fields doing lawn care and other jobs. He also volunteered at the Columbia Falls Junior High's Wildcat Garden.
The couple were selected as "Super Fans" by the high school in 2014 and Don would often paint his face and wear a wig to cheer on the Wildcats during tournaments and big games.
Don spent most of his career working for the Burlington Northern Santa Fe Railway.
In 1983 he survived a fall off a trestle while working for the railroad when his 6-wheel ATV went off the tracks and plummeted 156 feet below near Java up the Middle Fork. Dorlarque survived with a sprained ankle and other minor injuries.
He was worried he would get fired for wrecking the ATV, he said at the time.
Don is survived by his wife and numerous family members. In lieu of flowers, the family requests that folks consider making donations to The Wildcat Athletic Endowment Association at P.O. Box 2732 Columbia Falls 59912, the Columbia Falls Senior Center, Columbia Falls Food Bank or the National Leukemia and Lymphoma Society.
---